Good Luck Looking at Katy Perry's Grammys Dress the Same After Seeing These Memes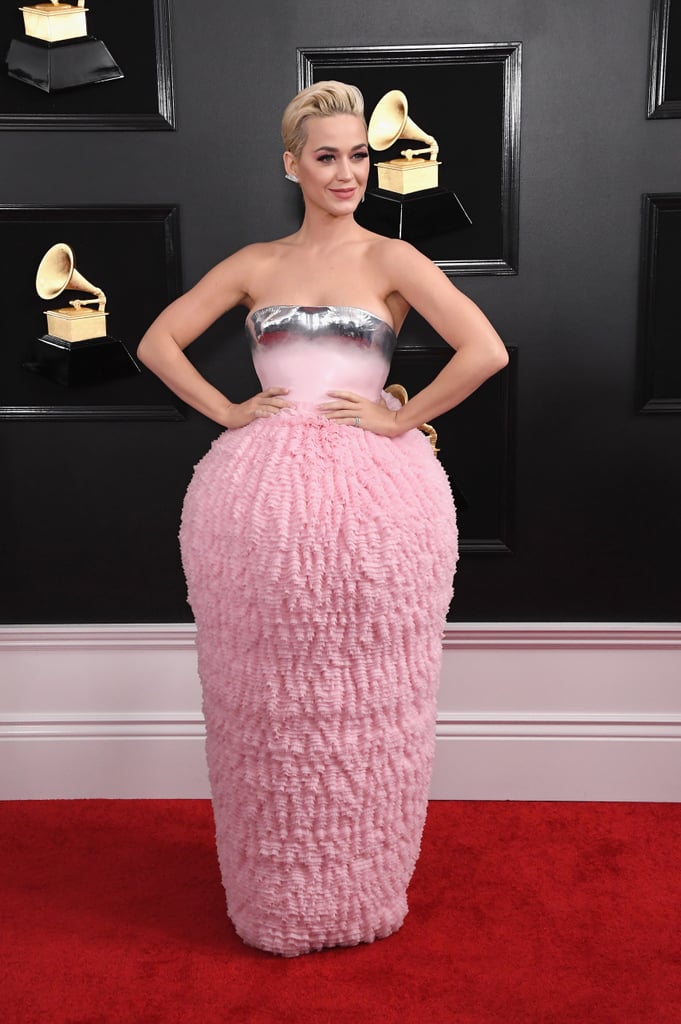 After skipping the Grammy Awards entirely last year, Katy Perry made up for it with one of her most memorable red carpet looks to date. The singer, who performed in the star-studded Dolly Parton tribute, wore a voluminous and very pink Balmain gown, which she accessorized with jewelry by Neil Lane and Swarovski, as well as Jimmy Choo heels — virtually undetectable under said gown.
If you thought the internet didn't have a field day with the eye-catching outfit, you might not know the internet very well. Shortly after Katy hit the red carpet, people already began comparing her dress to just about everything: ice cream, cotton candy, loofahs, and those Barbie dress birthday cakes. (Hey, there are worse things to be compared to!) Ahead, enjoy some of our favorite comparisons.
Source: Read Full Article