The Best & Worst Fictional Boyfriends From Books Will Inspire You To Start Your Next Chapter
I know I sound like a broken record, but I love love. I like the subtle kind of love, the cheesy kind of love, the serendipitous sort of love — all of it. Sometimes I feel a void of romance in my own life and soul. This is occasionally due to my own actions, and other times due to the reality that dating sometimes feels as good and as calming as eating glass. In my mid and late 20s, I have a world of work to continue to do in terms of realizing what I need in a relationship and from a potential boyfriend (i.e. he needs to be kind and he also needs to be willing to field at least five daily texts regarding my feelings on books, sugar, and Ariana Grande). I'll continue to do that work, but I also thought it would be fun to revisit some of the best and worst fictional boyfriends from books I've encountered in popular books from the past year or so.
It's important to note, I am so deeply terrified of the reactions of the Peter Kavinsky super fans. Also, if you are currently dating anyone who resembles any man below who has received a grade lower than C, I think you need me to come to your house. With a bullhorn.
Enjoy the following cheat sheet.
Peter Kavinsky, To All The Boys I've Loved Before by Jenny Han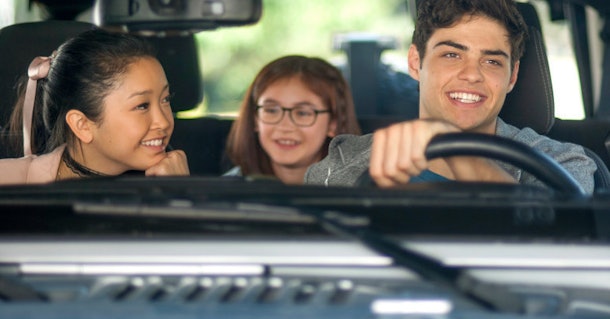 I'm going to get yelled at for this, but Peter was… alright. He wasn't terrible! But he could have been better. I felt like throughout the book he would occasionally freak out if things didn't always go exactly his way. Like at times I would be UNNERVED. His cockiness was palpable, which I can almost allow because after watching the movie and seeing him as Noah Centineo, it was truly a gift to my eyeballs. Anyway, I was kind of a John Ambrose McClaren girl, but I KNOW THAT'S CONTROVERSIAL.
I liked JAM's reliability and kindness. All in all, Kavinsky gets a good grade because when push came to shove, he made it clear that his feelings for Lara Jean had true depth. He loved her a lot. I'm sorry for being a little hard on him. Wait, how did this become me apologizing to beautiful, cocky Peter Kavinsky? Men are a trap.
Grade: B+
You can buy To All the Boys I've Loved Before by Jenny Han here.
Stephen Demarco, Tell Me Lies by Carola Lovering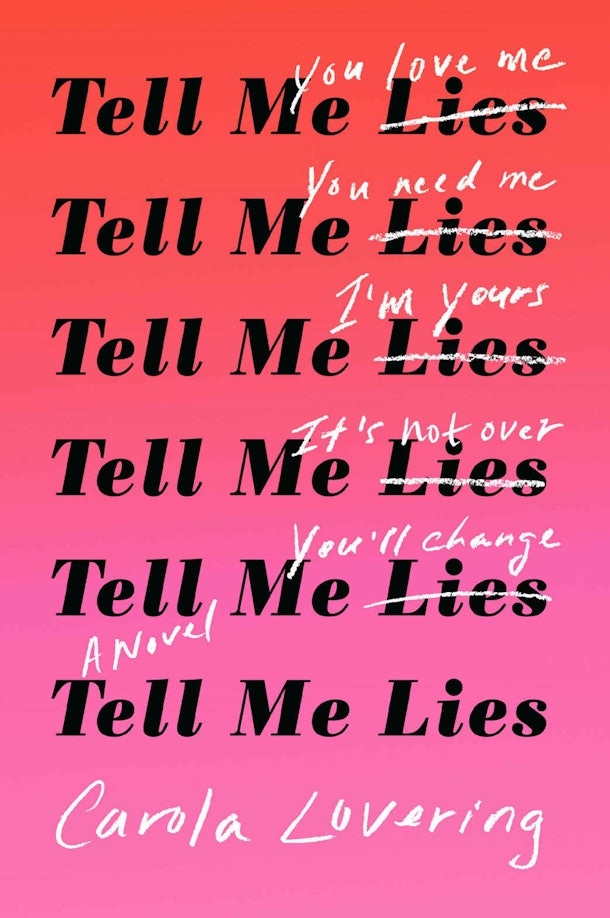 Tell Me Lies is about a toxic relationship that starts between two people in college. It's an entire novel about that one person you cannot let go of, despite knowing how truly bad they are for you. I thought maybe Stephen would have ONE redeemable quality. He does not.
This dude is the holy grail of a fictional pile of feces. I wish he were real so I could kick his mailbox. If you ever meet someone who reminds you of this fictional man in the slightest, I NEED you to run away screaming. Run, do not walk.
Grade: F
You can buy Tell Me Lies by Carola Lovering here.
Jake, Sweetbitter by Stephanie Danler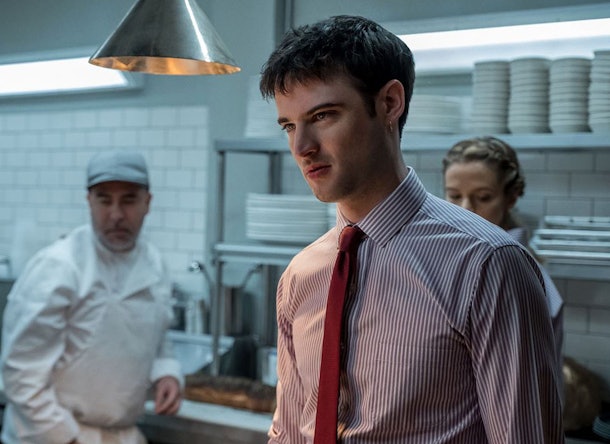 This dude was insufferable. He's the ultimate trope of the guy who makes it his life's mission to ensure that you know that he does not care about anything. At one point he tells Tess (the woman he is dating!!!) to take the lipstick off of her face because she looks like a clown. She should have shredded his MetroCard and then forced him to take a shower. 10/10 cannot stand him.
Grade: D
You can buy Sweetbitter by Stephanie Danler here.
Joe, You by Caroline Kepnes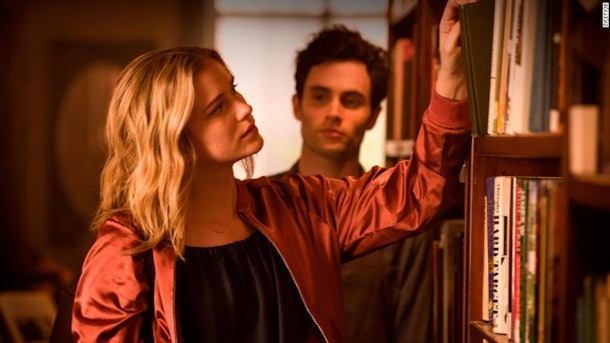 This guy gets an immediate and final F because he's a murderer. I would give him an M for MURDERER, AVOID but that isn't an option. Don't date murderers.
Grade: F
You can buy You by Caroline Kepnes here.
Jonathan, Playing With Matches by Hannah Orenstein
Violence is wrong; it truly is. But if ever a fictional character needed to be punched in the face, I would volunteer this finance fool. He is privileged. He is annoying. His girlfriend uses Tinder at her job (she is a matchmaker) and he is ignorant enough to also maintain a Tinder profile — which his girlfriend then finds him on, while she's working. He's so frustrating, his stupidity actually hurts. Fail. Repeat the course. Fix your life.
Grade: D
You can buy Playing With Matches by Hannah Orenstein here.
Daniel, The Sun Is Also A Star by Nicola Yoon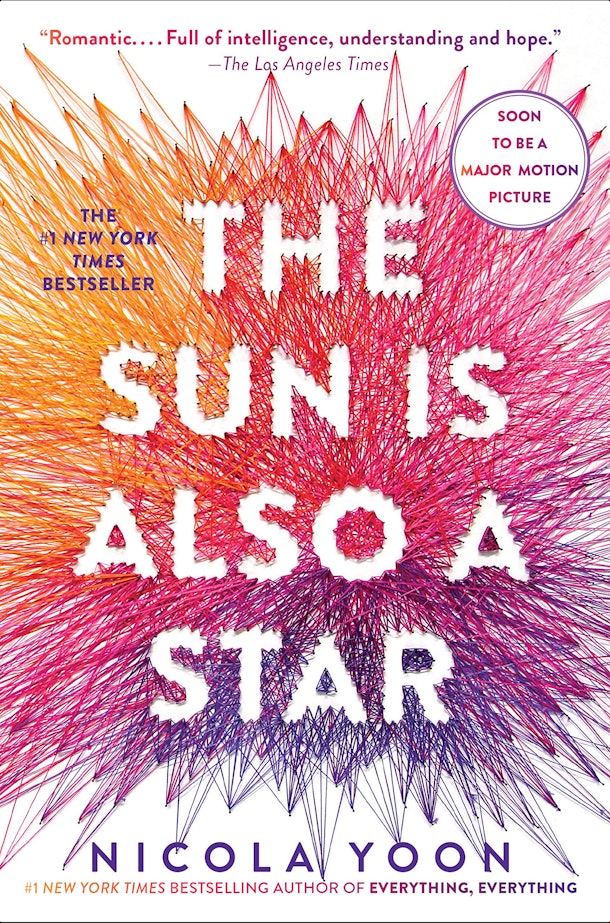 Daniel is a sweet baby angel. He's sensitive, he's sweet, and I wish he were real and that he loved me. When Natasha realizes that she and her family are being deported, she and Daniel embark on a whirlwind 24-hour romance that will make your heart less bitter. Daniel is the kind of man you wish existed for you, your friend, and your friend's friend. Perfect scores across the board.
Grade: A
You can buy The Sun Is Also A Star by Nicola Yoon here.
Chris, The Hate U Give by Angie Thomas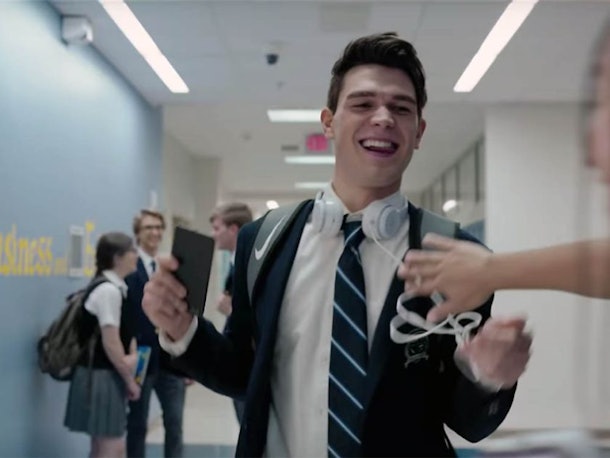 Chris seems precious. Starr is a smart young woman, so it makes sense that she would date someone who genuinely wants to know about what makes her happy, as well as what challenges her and makes her feel unsafe. For the most part, he is supportive, open, and kind-hearted. Where he gets points shaved is his lack of tact and maturity when it comes to sex. Instead of trying to have a conversation with Starr about their intimate relationship, he instead decides to nix words and just hold up a condom with a "WHAT DO YA THINK?" expression. Chris, get it together. Shudder.
Grade: B
You can buy The Hate U Give by Angie Thomas here.
Cooper, The Bucket List by Georgia Clark
Major spoilers ahead: When 25-year-old Lacey Whitman discovers she has the BRCA1 gene mutation, which puts women at an exceptionally high risk of breast and ovarian cancer, she begins to make a list. On this list are things —and people — that Leslie wants to do. Cooper is her best friend's roommate, who is clever and adorable. Throughout the novel, these two can never seem to get the timing right.
They ultimately start hanging out in a romantic sense, and Daniel drops a casual kernel of information: He's moving… to GERMANY. Not cool, not his best move. Anyway, Cooper does attempt to finally show how he feels and put his best foot forward, for and with Lindsay. He also buys her the entire Harry Potter series because he wants her to be happy. That was cute and in conjunction with actually showing up for her when she needs him (finally), he receives a passing grade.
Grade: C
You can buy The Bucket List by Georgia Clark here.
Jack, One Day in December by Josie Silver
Well, here's an uplifting synopsis of this situation: Laurie and Sarah are best friends. One day, Laurie looks out of her bus window and locks eyes with a stranger (we will later learn his name is Jack). She feels something electric; she just knows that Jack is the one.
However, the bus took off without Laurie being able to talk to the mysterious stranger who was never able to get on. Laurie obsesses over her bus soulmate for about a year, when her best friend Sarah tells her that she wants to meet her new boyfriend. Laurie turns around and Sarah's new boyfriend is Jack. TIRING. DATING AND EXISTING IS JUST SO TIRING. Jack has the emotional intelligence of a piece of firewood, and just never seems to do the right thing until the 11th hour. At one point, while he is still Sarah's boyfriend, he think it's a stellar idea to kiss Laurie, so they can have at least ~one moment~. This is ridiculous and so is Jack. He is not welcomed back in my classroom.
Grade: C
You can buy One Day In December by Josie Silver here.
Source: Read Full Article