Princess Eugenie Shared the MOST Romantic Unseen Pic from Her Wedding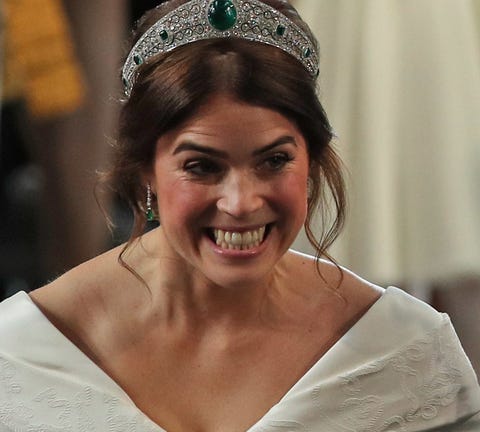 Please cast your mind back to October 12, the fateful day you set your alarm for 4:30 a.m. just to watch Princess Eugenie get married to Casamigos hype man Jack Brooksbank. It was a super romantic moment! Eugenie showed off her scar! Meghan and Harry potentially stole the spotlight and announced their pregnancy! And, most importantly, there were many pretty pictures—like this!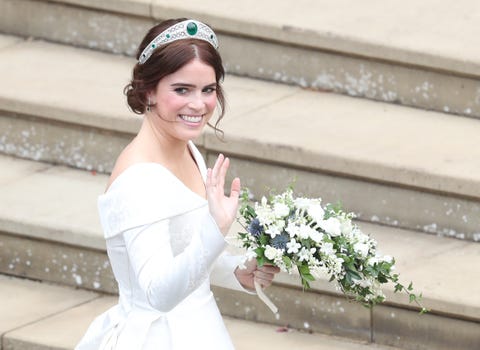 However, what we didn't get to see is what happened after the wedding. Which is a bummer. But Eugenie just shared a super special and previously unseen photo of herself and her new husband that was presumably taken post-nuptials and they look so. genuinely. happy.
View this post on Instagram
#tbt to THE greatest day of my life
A post shared by Princess Eugenie (@princesseugenie) on
Not sure what's better—this picture or the snap that was taken of Jack and Eugenie after her outfit change:
View this post on Instagram
Princess Eugenie and Mr Brooksbank are pictured at Royal Lodge, Windsor ahead of the private evening dinner, following their Wedding. Princess Eugenie's evening dress was designed by @zacposen. Enormous thanks to my wonderful team, creative director @patrickkinmonth #setdesign @matthewduguidsetdesign #lightingdirector @mfurlonger #producer @sr_producer #digitaltech @john_munro @teanroberts @bobjamesself #postproduction @artpostlondon
A post shared by ALEX BRAMALL (@alexbramall) on
Honestly the only relationship more pure is the one I'm currently enjoying with cranberry sauce.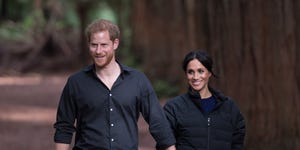 Source: Read Full Article