The 17 Most Controversial Things Kanye West Said in His Interview With Charlamagne Tha God
In the past few weeks, Kanye West has been on an internet rampage, tweeting controversial thoughts, making comments supporting Donald Trump, and promising philosophical books. He spoke about this (and everything else) on April 18 with his friend Charlamagne Tha God in a nearly two hour-long interview, calling his 2016 breakdown and hospitalization a "breakthrough" and saying he's now in the best place he's been. Here are the highlights: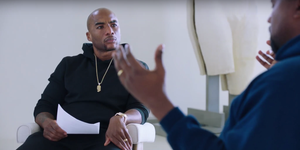 On how interrupting Taylor Swift at the 2009 VMAs impacted his radio play.
"Really, ever since the Taylor Swift moment, it had just never been the same, with radio. It's like, whatever powers that be, it was much harder after that."
And on Obama calling him a jackass after the interruption.
"You know, it would have been better if that video didn't get out… he could have communicated with me…. So just tell me you love me, tell the world you love me."
On being 45 minutes late for a fashion show.
On feeling guilt for not being able to prevent the Paris robbery.
On why he doesn't need therapy.
"Nah, I don't need a therapist, I use the world as my therapist. Anyone I talk to is my therapist."
On returning to Twitter.
On the word "crazy" and why he wants to change the way people use it.
On his feud with Jay Z (which he says is over).
"I was hurt about [Jay Z and Beyonce] not coming to the wedding. I understand they was going through some things, but if it's family, you're not gonna miss a wedding."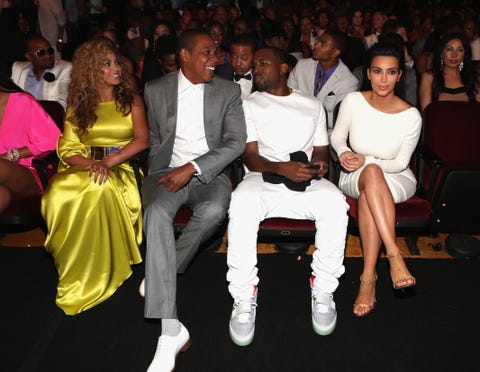 Getty Images
On why he used to rant on stage.
On not having any confidence after his 2016 hospitalization.
On slavery and icons from the past.
On the valuation of his company.
On why he met with Donald Trump.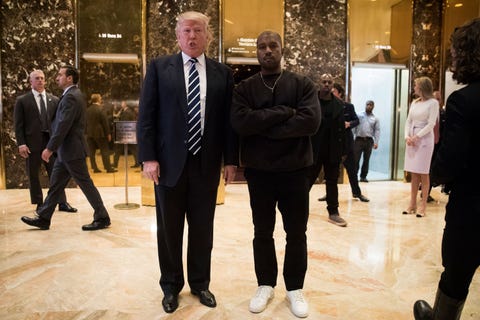 Getty Images
On why he supported Trump.
On signing with Nike to create the first Yeezy sneaker.
On his reach and building his brand.
On people who critique Obama.
Follow Emma on Instagram.
Source: Read Full Article