20 Engagement Ring Styles Inspired by Your Favorite Celebrity Diamonds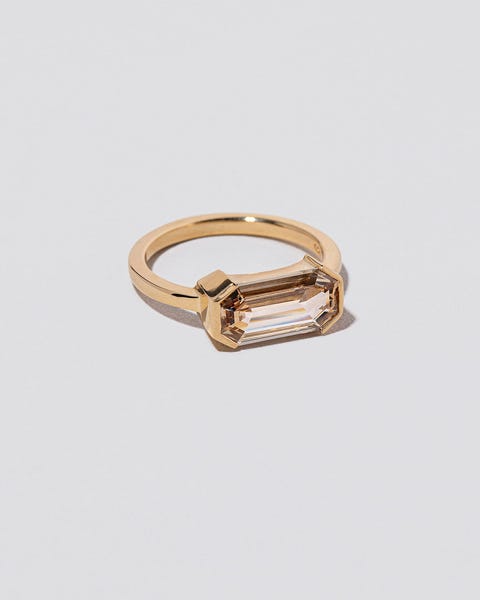 Joey's ring is truly one of a kind, but good news: All the other rings at Mociun are as well. This is one of its simpler designs, but that diamond pretty much speaks for itself.
https://www.instagram.com/p/Cb_PcE3OdNA/?utm_source=ig_embed&utm_campaign=loading
A post shared by Simone Biles (@simonebiles)
I think we can all agree that Jonathan Owens did good with Simone's humongous oval diamond set on a sparkly pavé band. And the most decorated gymnast of all time deserves no less, tbh! If you missed their engagement shoot (over this way), Simone's jaw-dropped face upon seeing the ring pretty much says it all.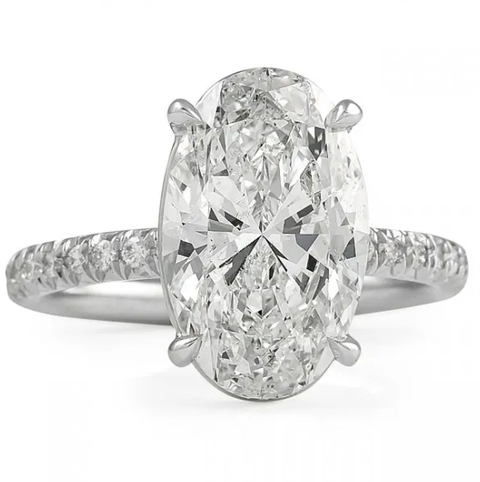 Oval stones are having a full-on moment, and you can't go wrong with this stunner from Lauren B Jewelry, which is set into a "delicate wire basket" atop a fishtail pavé band. Want/need/must have.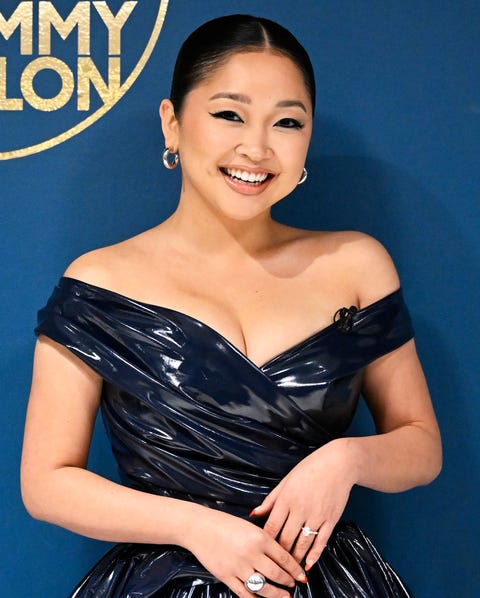 Anyone else still coming down from the high of Lana Condor and her longtime boyfriend Anthony De La Torre finally getting engaged after being together for seven freaking years? Same. But we're here to gush over her ring, which Anthony codesigned with Paris Jewellers, a Vietnamese-owned company based in Canada. Lana's ring features an ever-trendy oval center diamond surrounded by pear and round diamonds, set in yellow gold. Divine doesn't begin to cover it.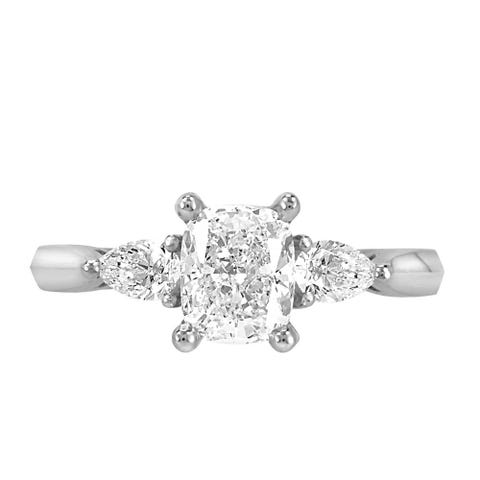 Lana's ring is incredibly unique and special, much like my obsession with To All the Boys I Loved Before. Luckily for you, Paris Jewellers *does* have some other to-die-for rings with similar design elements—like these pear-shaped side diamonds flanking the center stone.
https://www.instagram.com/p/CVbr68JlXAN/?utm_source=ig_embed&utm_campaign=loading
A post shared by Kourtney ❤️ (@kourtneykardash)
Kourtney's supersize engagement ring was made by—who else?—designer-to-the-stars and Kardashian BFF Lorraine Schwartz. Schwartz opened up about the stone to People back when Travis Barker popped the question on the beach, saying, "It's a flawless, beautifully cut diamond stone. I worked on it with Travis and he was a really big part of it. He was really hands-on in the whole making of it. It's gorgeous and they're happy."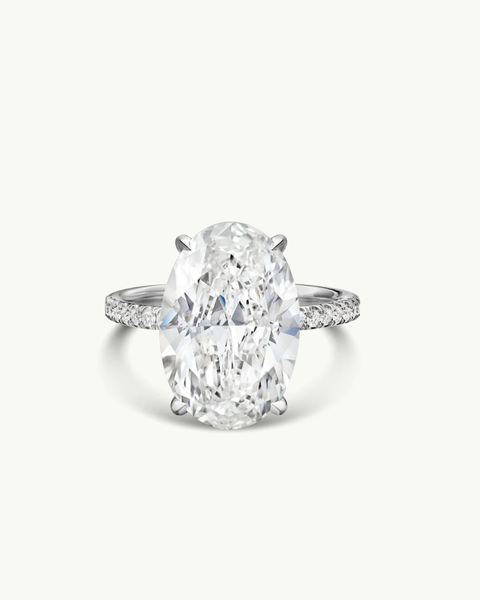 I meaaan. It might not be quite as flashy as Kourtney's ring, but it hits all the right notes thanks to that oversize solitaire and the super-delicate band. I'd like to politely request that someone buy this for me, thanks!
A post shared by the Blonde Don (@machinegunkelly)
Megan Fox and Machine Gun Kelly are twin flames, so of course he'd give her a toi et moi ring. It just makes sense! MGK told Vogue that this ring is actually *two* rings held together by magnets and the bands are thorns, "so if she tries to take it off, it hurts." Why, you ask? Because "love is pain." Kay!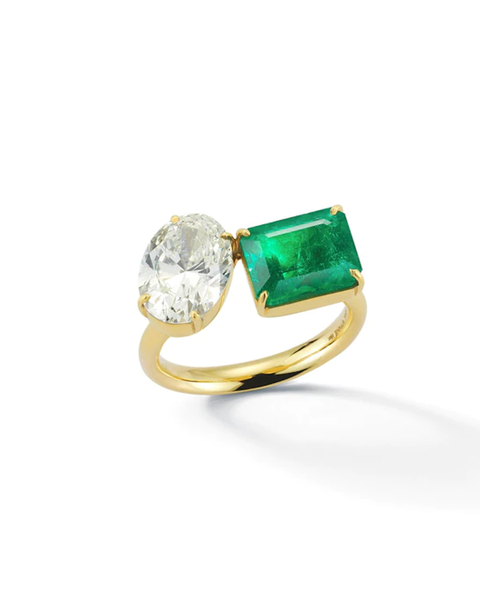 Obsessed doesn't even begin to cover our feelings about this emerald and diamond ring. Plus, pretty sure it won't hurt if you take it off, so that's a bonus. ¯\_(ツ)_/¯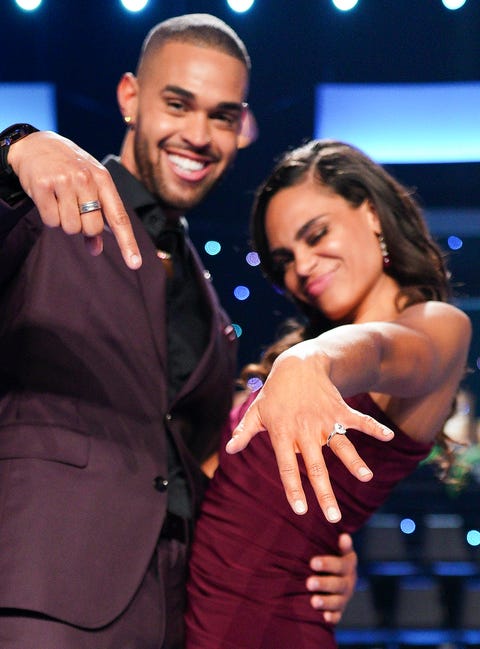 Bachelorette Michelle Young's ring was obviously made by Neil Lane, who's been designing diamonds for the reality TV franchise for 84 (million) years. But Nayte Olukoya wanted a pear shape for his bride-to-be, with Lane telling People, "He saw the classic-ness in it. He was really excited and kept bouncing up and down. He had this joyful smile on his face." Awww.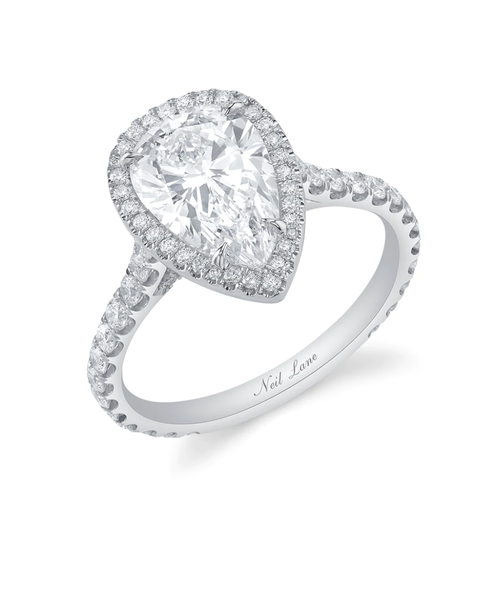 Kay, speaking of joyful smiles, Neil Lane has a super-similar pear-shaped diamond ring available that is surrounded by a diamond halo and accompanied by even more diamonds on the band. The diamond limit simply doesn't exist!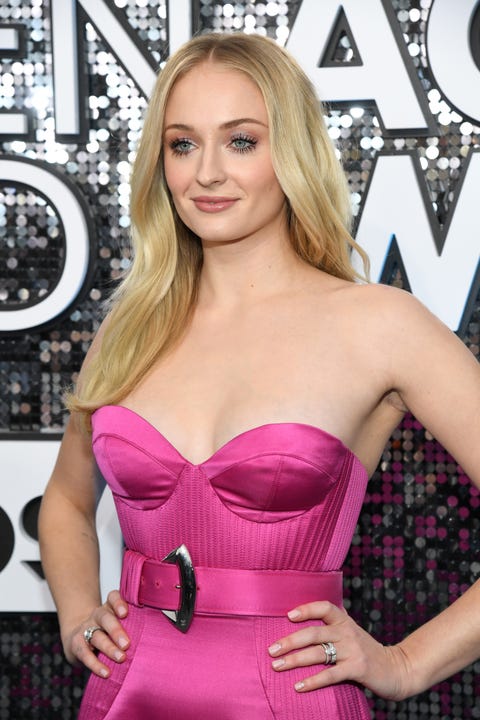 Joe Jonas proposed to Sophie Turner in 2017 with a casual $150,000 pear-shaped diamond ring with not one but two diamond bands. Sophie doesn't always wear her ring, but when she does, it's a lotta ✨.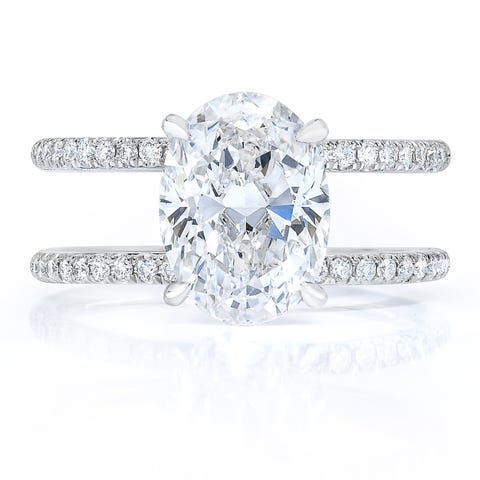 You can channel Sophie's killer two-band look with a stunner like this one from Ring Concierge—which, yep, obviously features 2022's ~it~ oval stone. Basically, it's like having two of Kourtney Kardashian's rings for the price of one. I'll take it.
https://www.instagram.com/p/COgHcXdpQQQ/?utm_source=ig_embed&utm_campaign=loading
A post shared by tallulah (@buuski)
Tallulah and her fiancé, Dillon Bus, spent forever sourcing the world's most perfect diamond and ended up with an exquisite Asscher-cut stone that dates back to the 1910s. And while this diamond would look good on literally any band, we love the simple semi-matte gold Tallulah chose to let the ring speak for itself.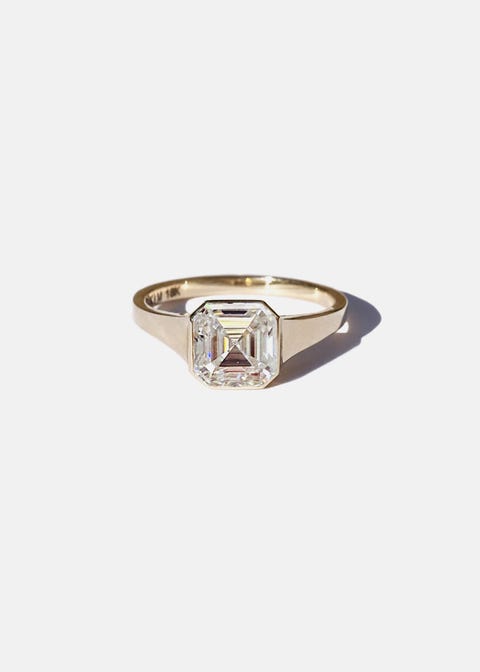 Fine, it might not be from the 1910s, but it's Asscher cut, it's simple, and it passes the Tallulah Willis vibe check.
https://www.instagram.com/p/BlHV58AFE4f/?utm_source=ig_embed&utm_campaign=loading
A post shared by Emily Ratajkowski (@emrata)
What's better than one giant diamond on your engagement ring? Whatever's going on with this toi et moi ring, that's what. EmRata's husband, Sebastian Bear-McClard, has TASTE!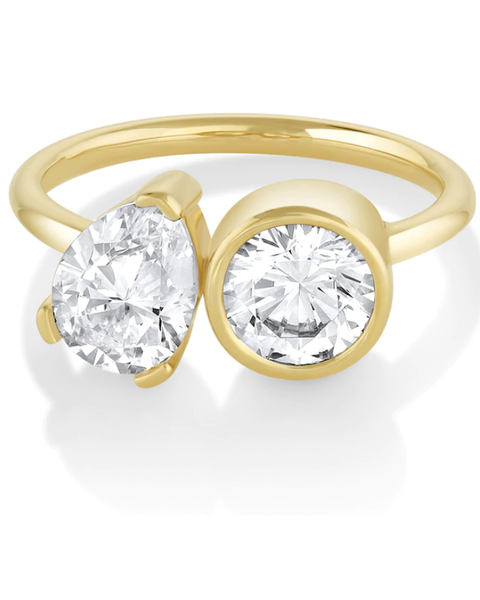 A slightly more modern take on the classic toi et moi thanks to the round stone being bezel set, this ring is equal parts romantic and unique—and the supermodel stamp of approval doesn't hurt either.
https://www.instagram.com/p/CECu_VslC15/?utm_source=ig_embed&utm_campaign=loading
A post shared by Hailey Rhode Baldwin Bieber (@haileybieber)
Oh, this? Just another fabulous oval diamond, only Hailey Bieber's is set on a plain, ultra-delicate gold band to let the stone truly shine. Not that it needs much help shining, let's be real.
FYI, designer Jack Sollow told E! News that "Justin had a big hand" in the ring and "wanted it very much to be about a very special diamond." Mission accomplished, my dude.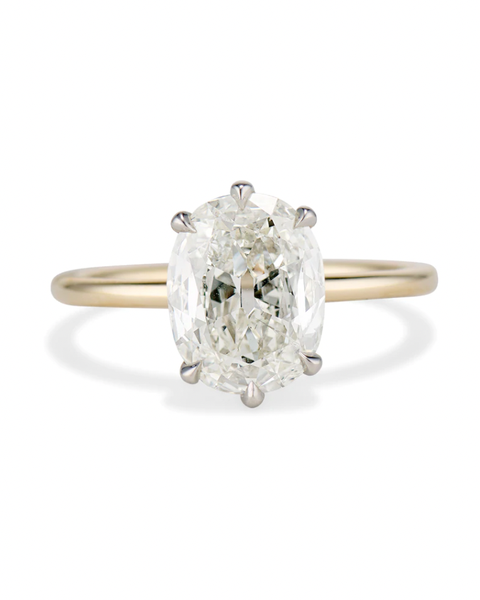 Might not be quite as flashy as Hailey's ring, but the simple gold band definitely helps this cushion-cut diamond stand out—and the choice to use platinum prongs makes it pop even more.
Ari's gorgeous ring from Dalton Gomez features an oval diamond set alongside a simple pearl on a gold band—and while the diamond is definitely giving off main character energy, rumor has it the pearl is from her late grandpa's tie pin. We'll give you a moment.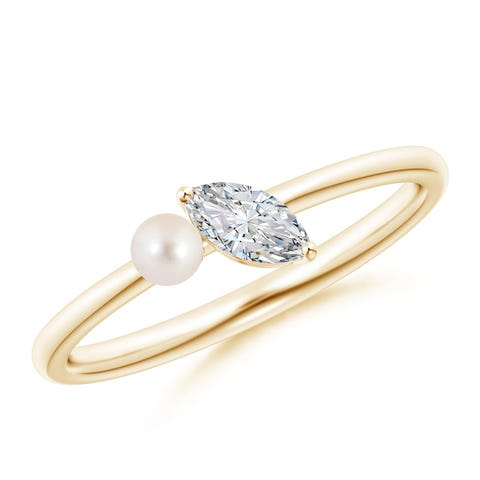 Vaguely tempted to buy this freshwater pearl and marquise diamond for yourself just because? Cool. Love that journey for you.
https://www.instagram.com/p/B2O1uGtAHME/?utm_source=ig_embed&utm_campaign=loading
A post shared by Jennifer Lopez (@jlo)
Jennifer Lopez has a brand-new and very green ring these days, but can we get a quick moment of respect and admiration for the absolutely massive ring A-Rod gave her? This emerald-cut beauty was estimated to be worth $1.4 million, and it's simply all-caps STUNNING.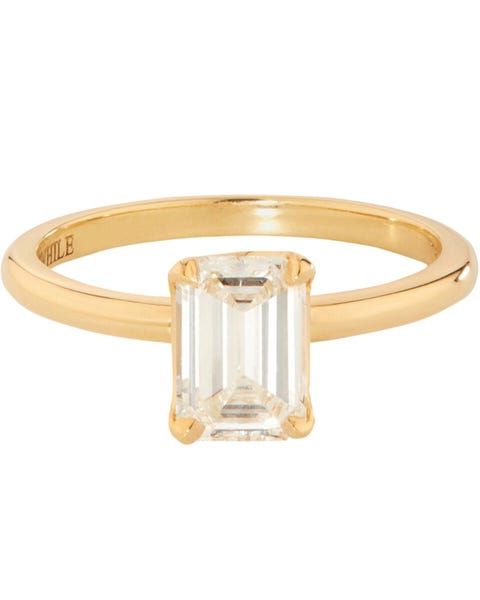 Yes, yes, I know, it's not a $1.4 million diamond, but this special solitaire from Catbird is just as gasp-worthy and WILL have everyone singing "shine bright like a diamond" to themselves whenever you walk in a room. Which is all one can hope for, really.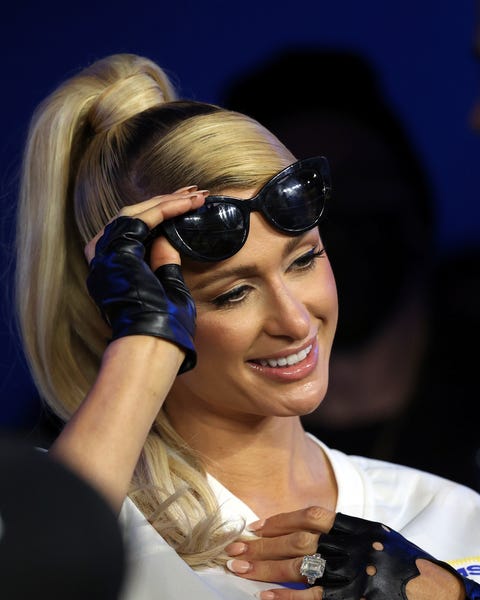 The geometric structure of Paris Hilton's engagement ring is meant to resemble the Grand Palais in Paris, which sounds just about the right level of extra for our girl. The ring features an emerald-cut center stone with baguette-cut and trapezoid diamonds surrounding it, and apparently, the diamonds are held together by tension versus metal. Jaw = dropped.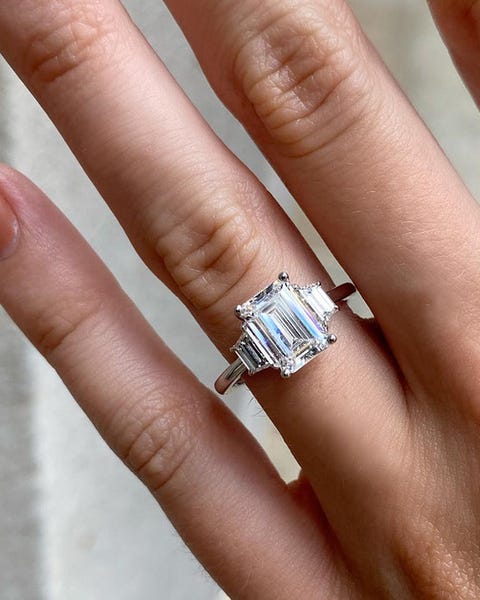 It might not be held together with just tension, but this lovely ring is 100 percent fitting for an heiress.
https://www.instagram.com/p/CFkMyNVpOcI/?utm_source=ig_embed&utm_campaign=loading
A post shared by Lily Collins (@lilyjcollins)
There are few things more timeless than a rose-cut bezel-set diamond, and Lily's ring from Charlie McDowell is pure romance. Rose-cut diamonds tend not to sparkle quite as much, but this also means you can see through them completely—giving a dreamy glass-window effect.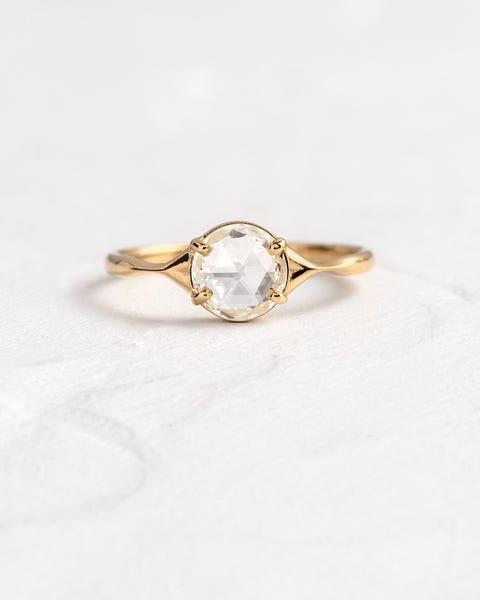 This! Is! So! Pretty! While this ring has prongs, the bezel effect is still there and the vintage vibes are strong.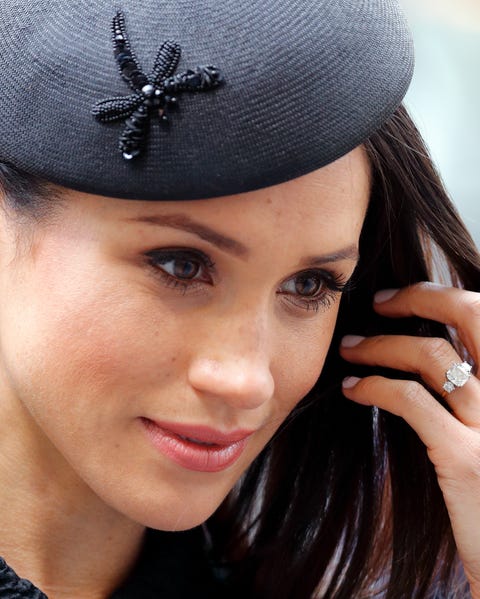 Meghan Markle's ring is truly one of a kind. As Prince Harry put it during the couple's engagement interview, "The ring is obviously yellow gold because that's her favorite, and the main stone itself I sourced from Botswana and the little diamonds on either side are from my mother's jewelry collection, to make sure that she's with us on this crazy journey together."
Psst: Meghan has since updated the ring to feature a diamond band.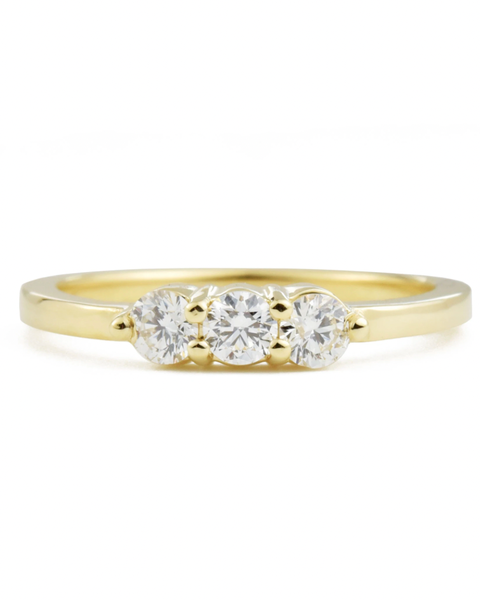 This sweet three-stone ring is guaranteed to make you feel like a princess, I promise.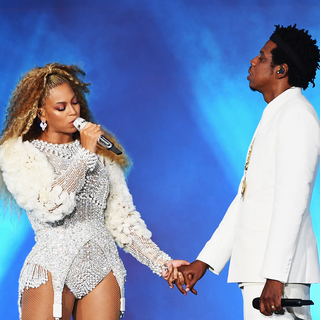 Source: Read Full Article