40 Rarely-Seen Vintage Photos of the Royal Family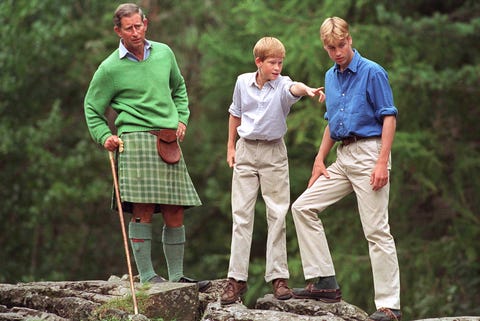 Prince Charles, Prince Harry, and Prince William enjoy a father-son trip to Balmoral Castle in Scotland.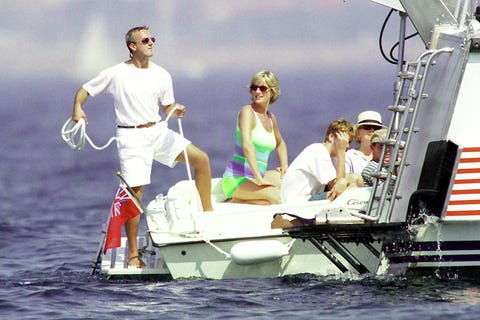 In one of her final outings before her passing, Princess Diana embarks on a cruise through St. Tropez with Prince William and her boyfriend, Dodi Al Fayed.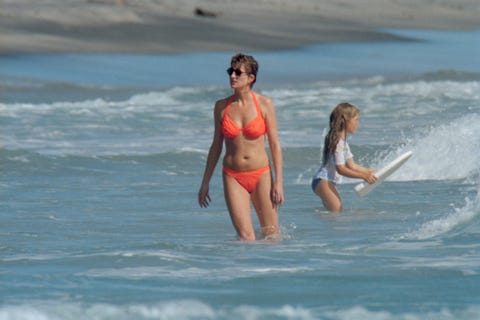 Princess Diana looks radiant in a bright orange swimsuit during a holiday on the island of Nevis.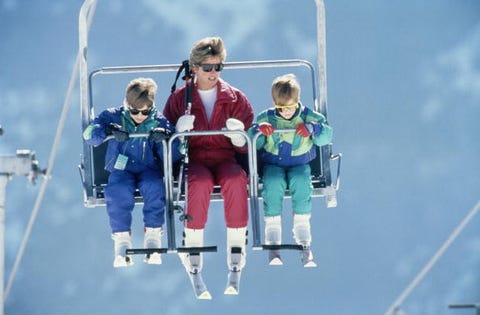 With her sons by her side, Princess Diana rides the ski lift in Lech, Austria.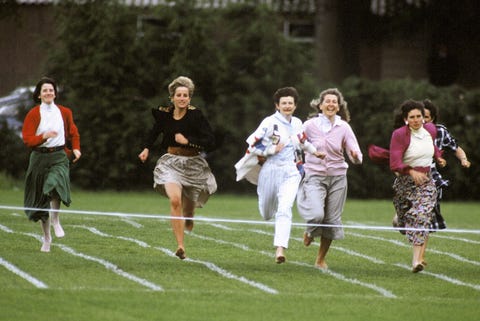 Princess Diana takes part in a race amongst the mothers during a sports day at Prince Harry's school. She didn't win, but she had a good laugh.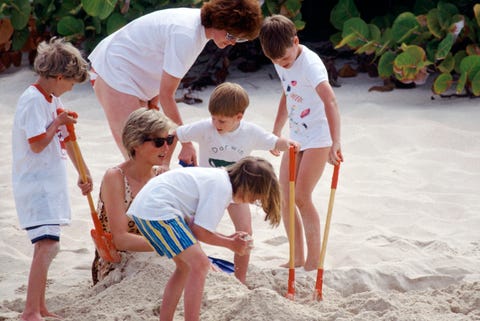 A young Prince William and Prince Harry team up to bury their mom in the sand. They were vacationing on Sir Richard Branson's private island in the British Virgin Islands.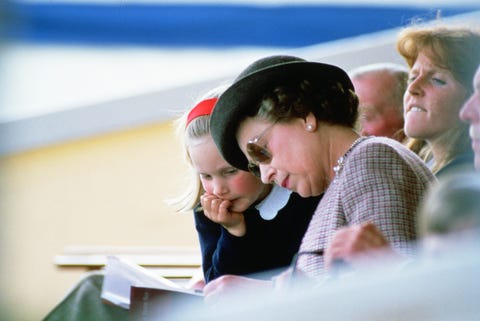 Zara Phillips reads a pamphlet alongside her grandmother, Queen Elizabeth, at the Royal Windsor Horse Show.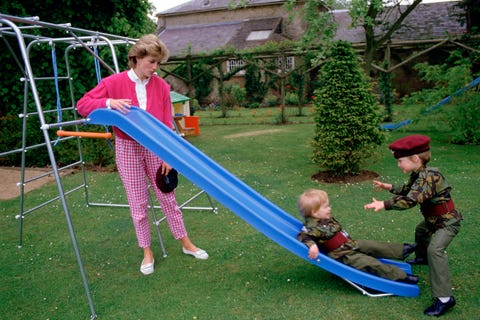 Princess Diana plays with her sons on the playground at Highgrove House. The boys are dressed in their uniforms for the 1st Battalion of the Parachute Regiment, the group for which their father served as Colonel-in-Chief.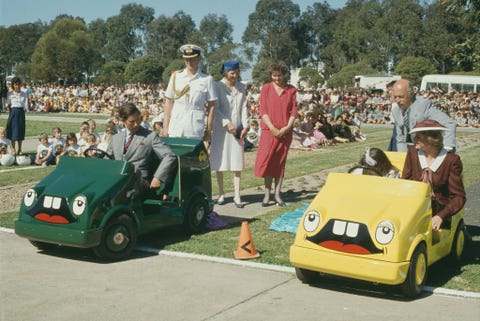 Kids drive Prince Charles and Princess Diana around at the Careful Cobber children's driving program, during a trip to Australia.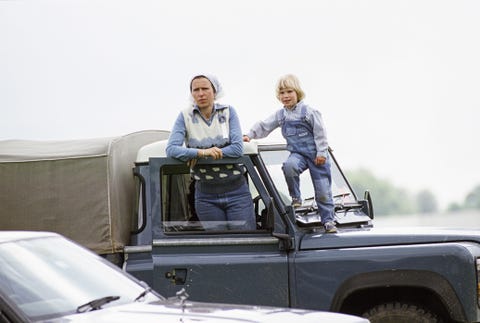 At the Windsor Horse Show, it's clear Princess Anne has passed her love for denim (and undying passion for all things equestrian) down to her daughter, Zara Phillips.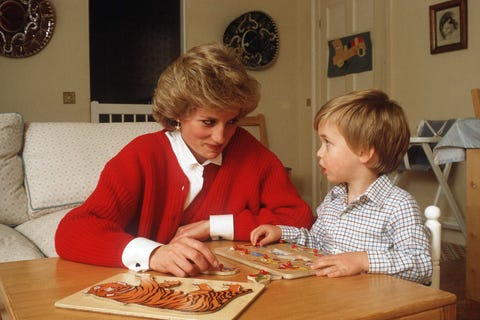 Even with her busy schedule, Princess Diana always made time for her sons. Here, she completes a puzzle with a 3-year-old Prince William.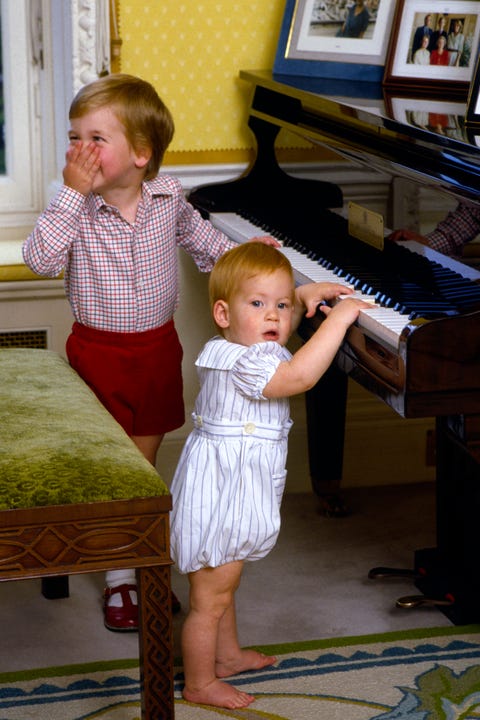 A young Prince Harry plays the piano, while Prince William has a case of the giggles during a private photoshoot in Kensington Palace.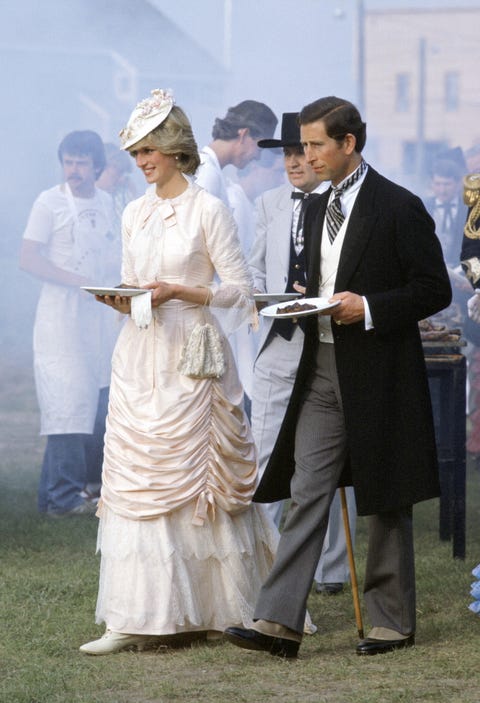 At a costume barbecue in Canada, Charles and Diana give people an idea of what they might have looked like in another era.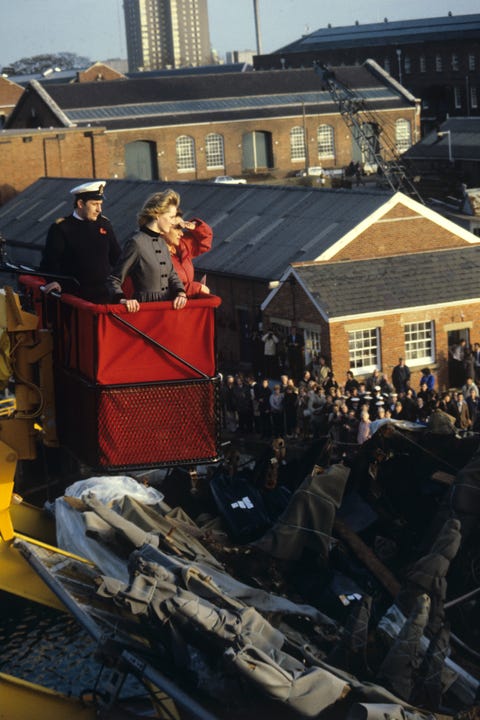 The Princess of Wales gets a ride in a cherry picker alongside the archeological director of the Mary Rose Trust.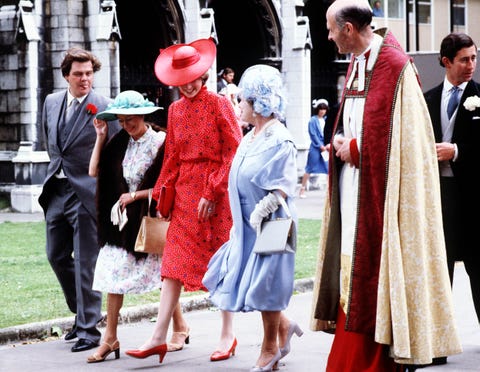 Princess Margaret (second left), Princess Diana (center left), and the Queen Mother (center right) enjoy a laugh together ahead of a wedding, while Prince Charles trails behind.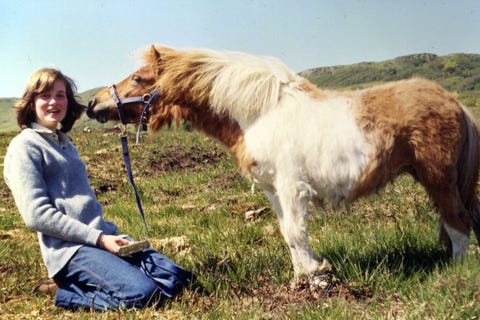 Lady Diana Spencer laughs while posing with Soufflé, her Shetland pony, at her mother's home in Scotland.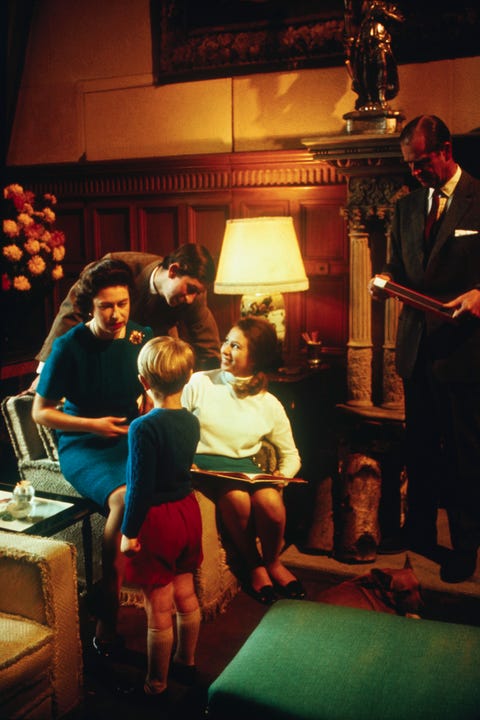 Prince Charles looks over the shoulder of his mother during a trip to Sandringham Estate. The family was spending time together in the Drawing Room.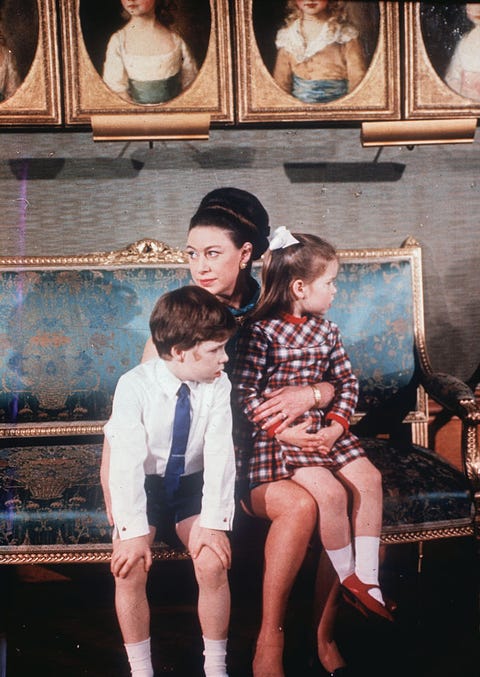 Princess Margaret holds her two children, Viscount Linley and Lady Sarah Armstrong-Jones, at Windsor Castle during the filming of the BBC's famous, rarely-viewed documentary, The Royal Family.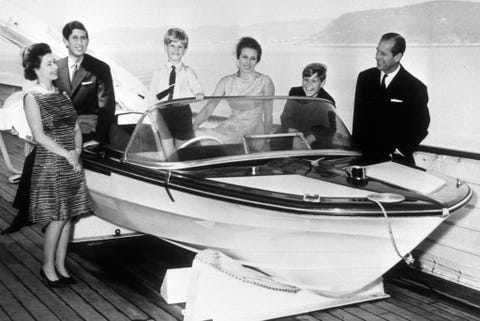 Princess Anne takes center stage in a family photo with a boat aboard the royal yacht Britannia during a visit to Norway. (This photograph ended up being used on the Queen's personal Christmas card.)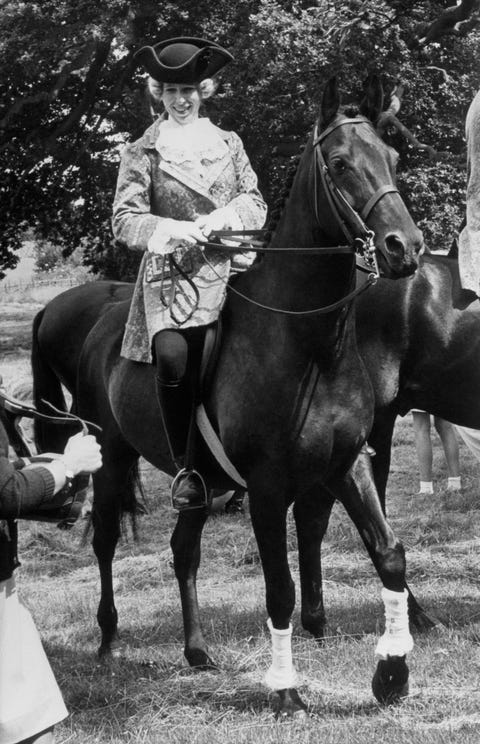 Princess Anne goes all-in for a demonstration at the Benenden Church Fete, wearing the outfit of an 18th century aristocrat.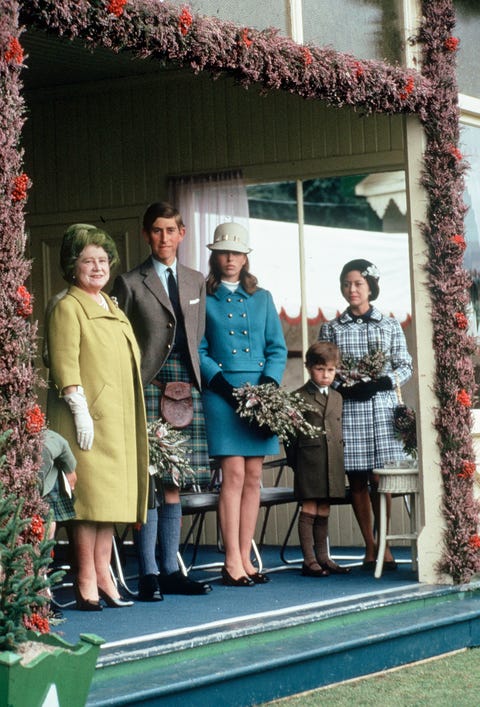 The Queen Mother, Prince Charles, Princess Anne, Viscount Linley, and Princess Margaret attend the annual Braemar Highland Games.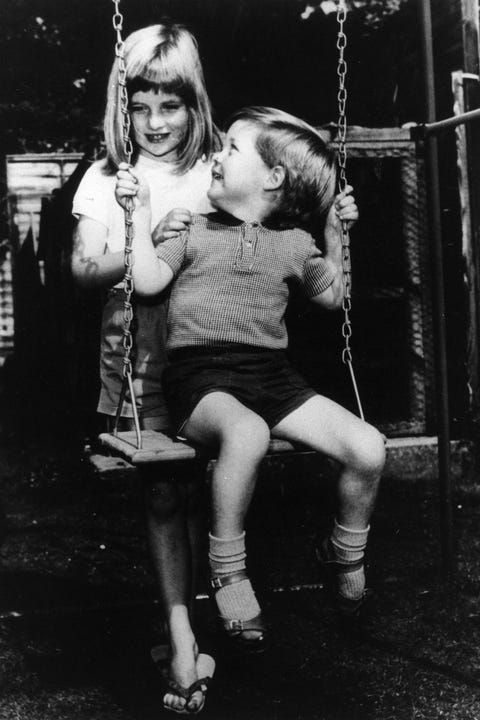 A 6-year-old Lady Diana Spencer pushes her little brother, Charles Edward Maurice, on the swing at Park House on the Sandringham Estate.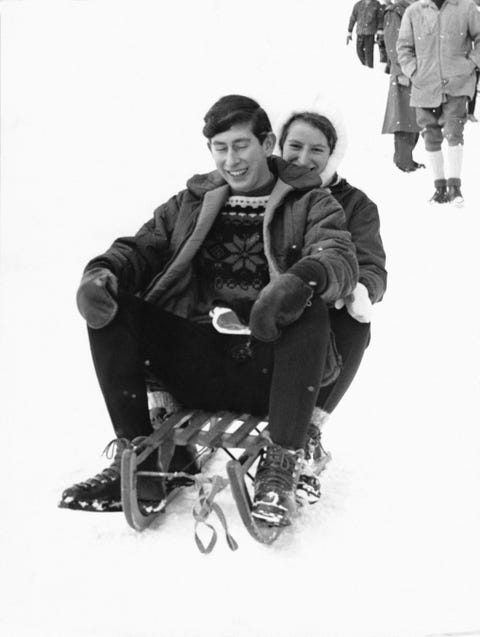 Charles and Anne enjoy some good old-fashioned sledding.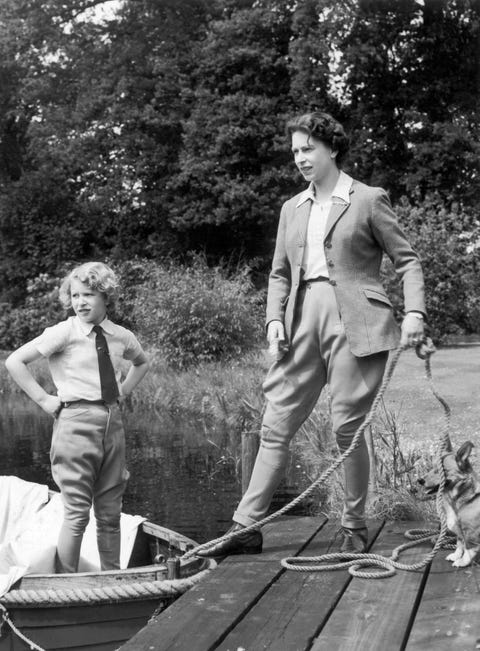 Queen Elizabeth and Princess Anne prepare for a boat ride on Frogmore Lake at Windsor Castle. One of the family's corgis helps.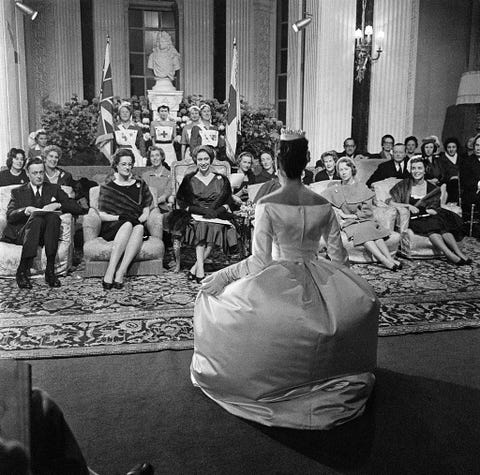 Princess Margaret (center) enjoys a presentation of Dior's winter collection at Blenheim Palace in Oxfordshire.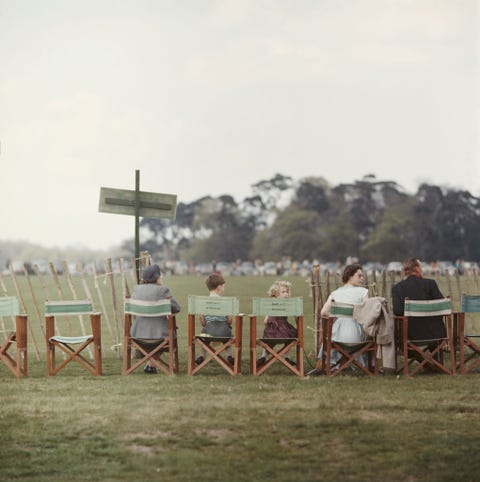 Queen Elizabeth (second right), with Prince Charles (second left) and Princess Anne (center), watches a sporting event at Smith's Lawn in Windsor Great Park.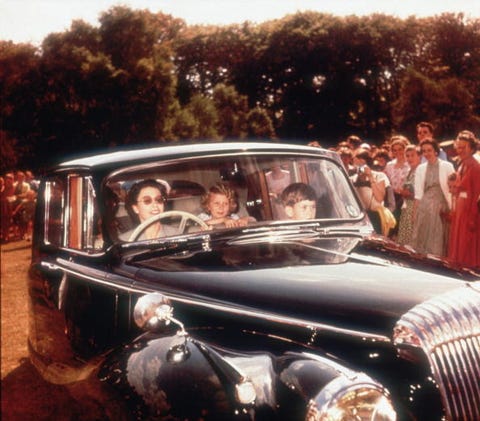 Queen Elizabeth drives her elder two children through an event, much to the delight of the crowd.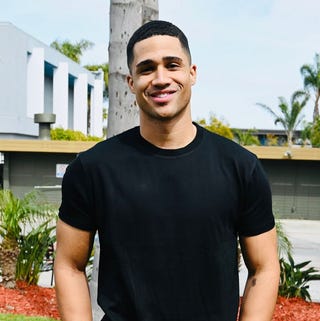 Source: Read Full Article