A Comprehensive Timeline of Pete Davidson and Kaia Gerber's Possible Relationship for Everyone Wondering WTF Is Going On
It's been a year since Pete Davidson and Ariana Grande called off their engagement and completely split, and honestly, I still haven't fully recovered from that or anything that's happened up until now. Like, anyone remember those courtside make-out pictures of him and Kate Beckinsale? Okay, how about all the dramatic tattoo cover-ups he and Ariana have had to undertake? Or, wait! What about when he went to the Venice Film Festival with Once Upon a Time in Hollywood star Margaret Qualley? He's had quite an eventful year! And now, just in time for cuffing season, Pete has been hanging out with model Kaia Gerber. But before we get too far ahead of ourselves, here's everything you need to know about their are-they-aren't-they relationship.
May 31, 2019
Nobody really knows when exactly Pete and Kaia first met, but it's widely assumed that it was when he made a surprise appearance at the Alexander Wang fashion show in May, when Kaia was 17. (She's 18 now and he's 25.)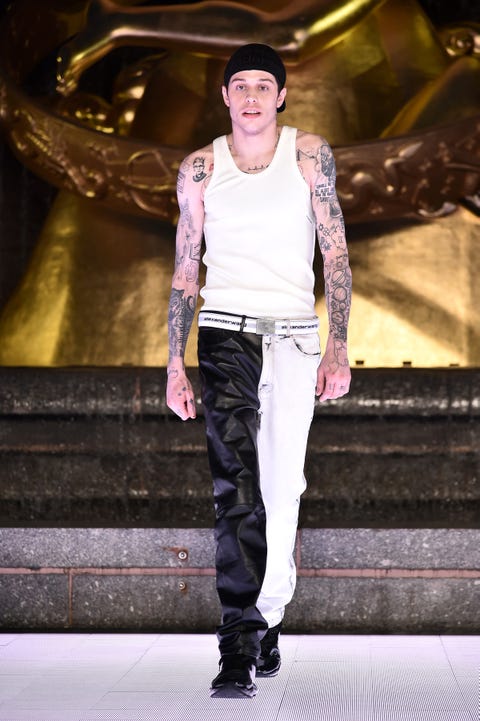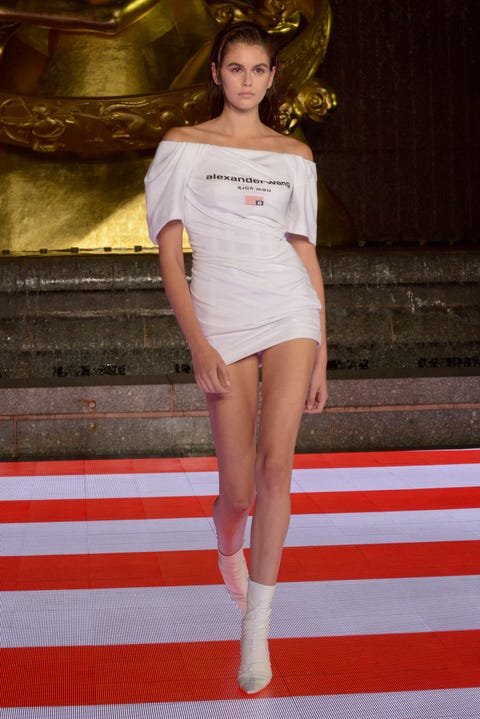 And thus begins their situationship.
October 23, 2019
All was quiet in the tristate area when Pete was seen leaving Kaia's New York City apartment and wearing a set of AirPods. Shockwaves rippled through the entertainment industry, Tim Cook of Apple fame pondered if Pete should be their next spokesperson, and a thousand frantic texts were fired off to friend group chats across the globe. The day's headlines: Pete Davidson and his BDE were snatched up yet again.
Being totally up-front, there were some sources who countered that they were "just friends." But take a look at them grabbing lunch at Sadelles in SoHo and draw your own conclusions:
October 28, 2019
Pete and Kaia went to the same Knicks basketball game in New York City but sat separately. Kaia went with her dad, Pete with friends. It's not clear if they saw each other or talked at the game, but they were definitely breathing the same recycled air in that arena.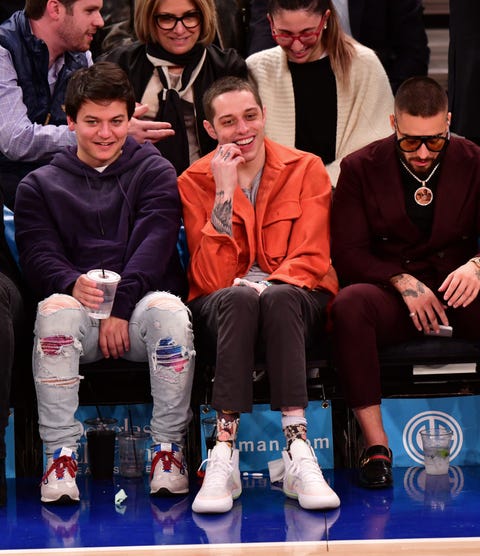 November 4, 2019
Paparazzi spot the two driving through Malibu after eating at Nobu. If you take a look at the photos the Daily Mail obtained, you can see they were intently leaning over the console and "locking eyes with each other in the car," as People put it.
November 5, 2019
People reported that a day after the two went out in Malibu, they had dinner together at a place called Pizzeria Mozza in Los Angeles. They entered holding hands and "seemed very sweet and cute together," according to an anonymous source. They also made sure to add that Pete and Kaia looked "normal and happy." Cool, cool.
November 7, 2019
Following their Malibu rendezvous, Kaia was seen wearing a "P" necklace, which, of course, everyone took to stand for Pete's name. This wouldn't be the first time a celeb couple has worn custom jewelry to represent their new beau (ahem, Kaitlynn Carter), but this could also be a nod to Kaia's brother, Presley Gerber. Hear me out: Kaia and her brother are extremely close and they hang out a lot. He even has a tattoo with her name, so her getting a P-for-Presley necklace wouldn't be that big of a stretch for them.
And that brings you up to date on Pete and Kaia! When he gets her name tattooed across his forehead, we'll be sure to update you right here!
Source: Read Full Article