A man jumped on stage during Dave Chappelle's Hollywood Bowl gig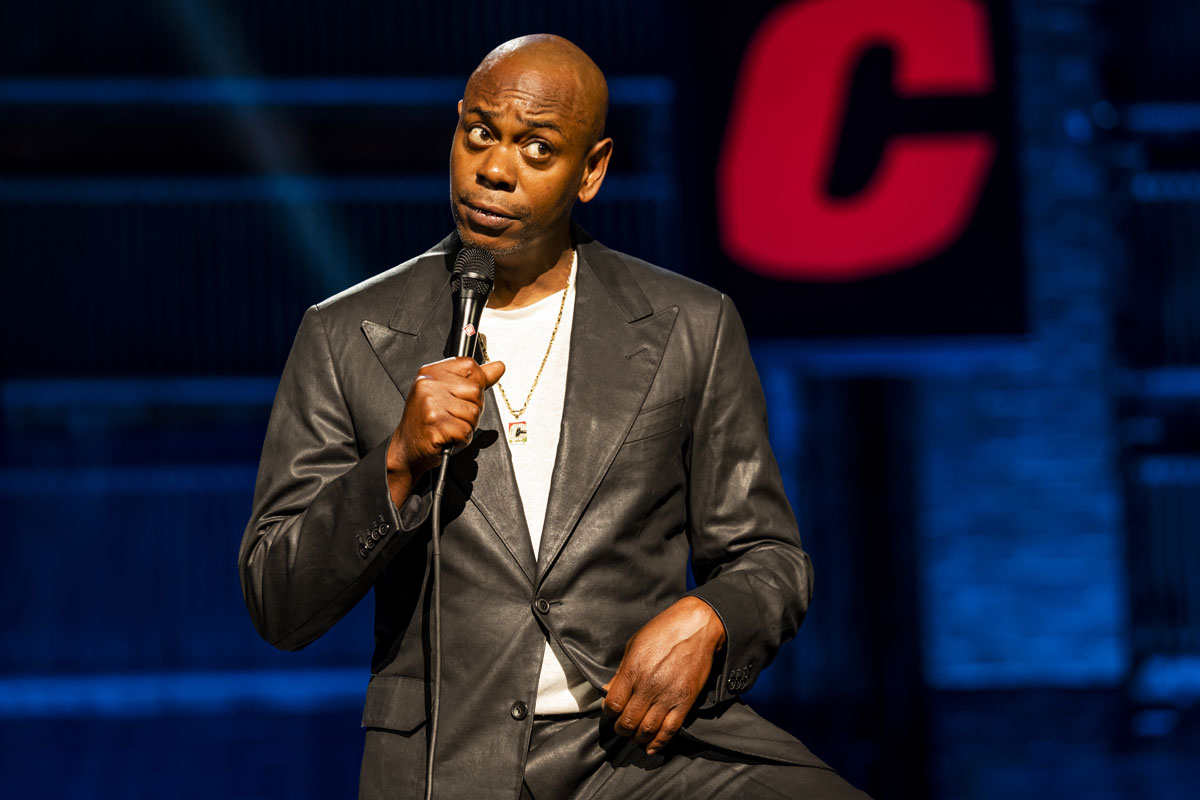 I'll admit it, stand-up comedians did have a point when they said that Will Smith slapping Chris Rock at the Oscars would lead to people coming on stage and attacking them. Look what happened now. Dave Chappelle was performing on stage at the Hollywood Bowl in LA when a man ran on stage and tried to tackle or attack Chappelle. Security guys took the guy to the "back" of the Bowl and it looks like they beat the snot out of him.
U.S. stand-up comedian Dave Chappelle was attacked by an audience member during a live performance at the Hollywood Bowl in Los Angeles, according to the Los Angeles Police Department.

A male suspect on Tuesday evening jumped on stage and onto Chappelle as he was about to exit the stage, police said. Security officers intervened at that time to detain the suspect.

The man, whose identification is currently being withheld, suffered "superficial injuries" while being detained. He has been taken to hospital for injuries and to be evaluated. The LAPD said the man was armed with a replica gun that ejects a knife blade when discharged.

Chappelle was not thought to have been injured in the attack.
[From CNBC]
I'm including a video below from someone who was there, where Dave comes back to the mic after the guy had been hauled off, and he did handle this well. I suspect many comedians have thought about what they would do (now) if someone jumped on stage with them. This guy will probably be charged with having a weapon too – a replica gun which ejects a knife? Jesus. I wonder if he had that "out" when he jumped on stage. Anyway, regardless of my personal feelings about Dave (he's a transphobic a–hole), I'm glad he's okay and I'm glad the would-be assailant was taken into custody.
— E5QUIRE (@e5quire) May 4, 2022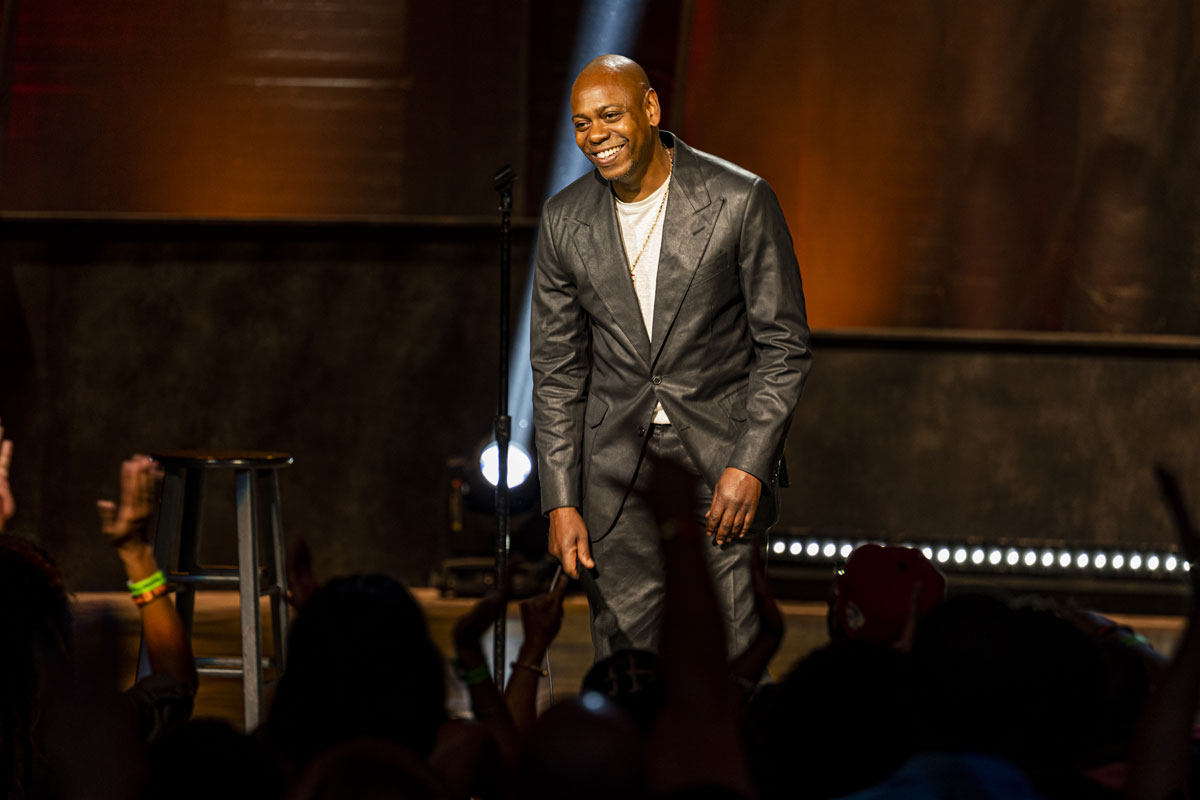 Photos courtesy of Mathieu Bitton/Netflix.
Source: Read Full Article