Adam Levine Reveals Massive Leg Tattoo That Took 3 Full Days to Complete
Did anyone else absolutely flip their sh*t while getting a tiny wrist tattoo that lasted approximately three minutes? Yeah, well Adam Levine just revealed a new truly massive and breathtaking leg tattoo that took a full three days to complete.
Adam hopped on Instagram to show his followers the process of getting the tattoo—which was create by artist Nathan Kostechko—saying that the shading on day 3 was among the most painful parts.
https://www.instagram.com/p/CMyuc-xHGGt/?utm_source=ig_embed&utm_campaign=loading
A post shared by Behadam (@foreverbehadam)
Adam also showed the finished product, waves that span the length of his entire leg—all the way from his upper thigh down to his ankle: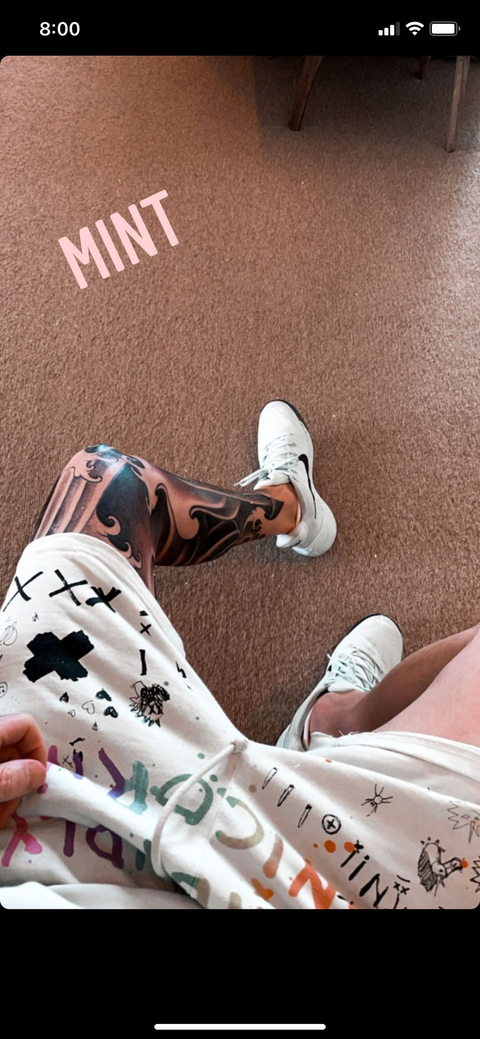 Three days is obviously a long, long, looooooong time to deal with a tattoo needle going in and out of your skin, but Adam's most intricate work actually took a full six months to complete. I repeat: a full six months. The tattoo in question is on Adam's back, and features a mermaid with wings perched on a rock with a ship behind her. Oh, and she's holding a skull in her arms, as one does:
https://www.instagram.com/p/BCG6hhUKjRI/?utm_source=ig_embed&utm_campaign=loading
A post shared by Adam Levine (@adamlevine)
BTW, Adam opened up about his passion for tattoos during his Sexiest Man Alive interview (casual), telling People Magazine, "Tattoos wind up being this strange road map or narrative over the years. They always remind me of this long, weird, awesome journey life has been."
Cool, yes, off to get another tattoo, bye.
You love all the deets on celebs. So do we! Let's overanalyze them together.
Source: Read Full Article