Addison Rae Leaves Jewelry Store After Sending Fans Into Engagement Frenzy!
Addison Rae wears a yellow top while leaving the XIV Karats store on Thursday afternoon (January 14) in Beverly Hills, Calif.
The 19-year-old He's All That star was joined by a friend for the outing.
Just before the new year, she was also seen leaving the same store while wearing a Miley Cyrus t-shirt.
Just shortly before leaving, Addison shared an Instagram video of a big diamond ring on THAT finger and she added a heart emoji to the clip. She also tweeted out a heart emoji.
After posting the small video, fans started freaking out wondering if Addison and her boyfriend Bryce Hall were engaged.
"Did Addison get engaged," one fan tweeted in all caps.
"Did Bryce give Addison that ring!? ❤️??," another fan wrote on Instagram.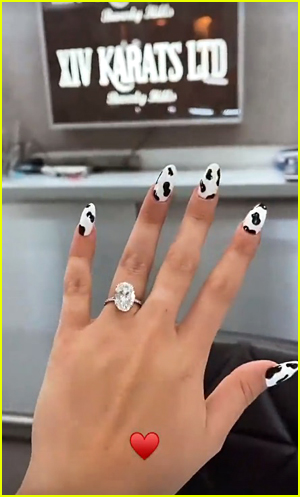 An engagement is a bit unlikely, and she was probably just trying it on to see what it looked like.
Addison and Bryce did just celebrate three months of being a couple. They revealed they were officially dating back in November, having privately made it official a month before.
Source: Read Full Article