Alert: the J-Sisters (oh, and the Jonas Brothers) Just Arrived at the Grammy Awards
The 2020 Grammy Awards are happening right TF now (unless you're reading this in the future, in which case ignore me completely), and whomst just showed up on the red carpet, you ask? Honestly, a ton of people. But most importantly The J-Sisters, aka Sophie Turner, Priyanka Chopra, and Danielle Jonas. Oh, also they arrived with their husbands, the Jonas Brothers and whatnot.
I'm going to start with Kevin Jonas and Danielle, because frankly KEVIN DESERVES TO GO FIRST FOR ONCE. They both look excellent, but I'm especially loving Kevin's glitter top and blazer festooned with flapping birds: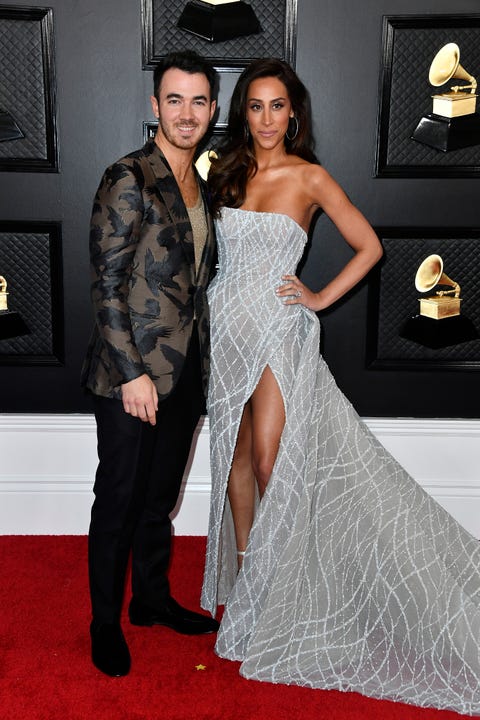 Then there's Priyanka Chopra and Nick Jonas, who honestly SHUT DOWN THE RED CARPET. Not as much as Kevin and his bird friends shut it down of course, but gotta love Priyanka's belly ring moment: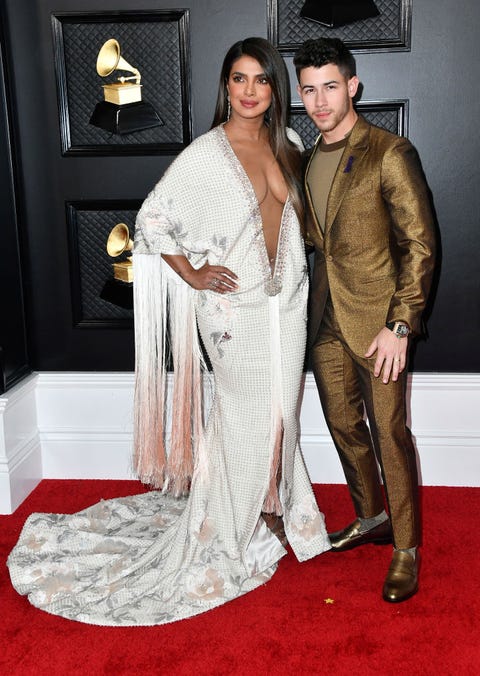 And finally Joe Jonas and Sophie Turner are out here looking better than all of us: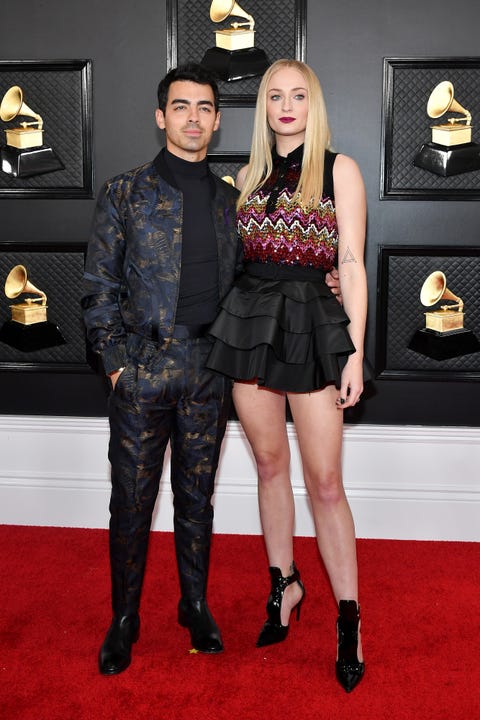 Also if you're like, wait I'm sorry but I need a pic of the bois together, here you go: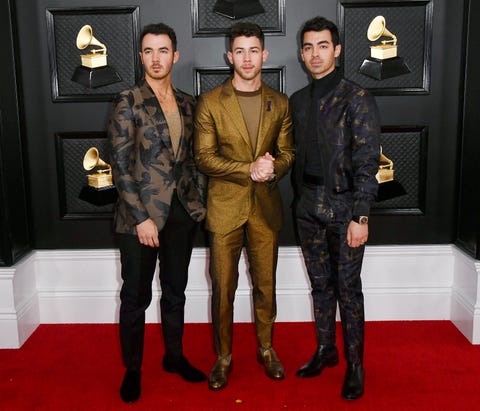 And yes, you are right, it appears as though Joe's suit is the inverse pattern of Kevin's jacket, and that Nick is the golden glue that holds them together. We are not worthy.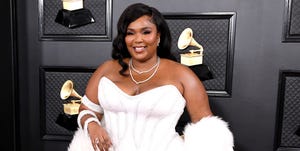 Source: Read Full Article