Avicii's Family Releases Statement Saying The DJ 'Could Not Go On Any Longer'
Avicii's family released a second statement on Thursday regarding the death of the famed DJ, whose real name is Tim Bergling. The musician died last week at 28. 
"Our beloved Tim was a seeker, a fragile artistic soul searching for answers to existential questions. An over-achieving perfectionist who travelled and worked hard at a pace that led to extreme stress," the family said in a statement in Swedish, which was translated by Variety.
"When he stopped touring, he wanted to find a balance in life to be happy and be able to do what he loved most — music. He really struggled with thoughts about Meaning, Life, Happiness. He could not go on any longer." 
The family added, "He wanted to find peace. Tim was not made for the business machine he found himself in; he was a sensitive guy who loved his fans but shunned the spotlight. Tim, you will forever be loved and sadly missed. The person you were and your music will keep your memory alive. We love you, Your family." 
The DJ was found dead in Muscat, Oman on Friday. The Oman police department confirmed that there was "no criminal suspicion" in relation to the hitmaker's death. The cause of death has not yet been determined.
A post shared by Avicii (@avicii) on
Avicii was best known for his hits like "Wake Me Up," "Hey Brother" and "Levels." He'd also struggled with health problems, "including acute pancreatitis, in part due to excessive drinking," The Hollywood Reporter said. 
Avicii announced his retirement from touring in 2016, telling THR that the decision made him feel "happy" and "free." 
"This was obviously the hardest decision of my life so far. But so far it has paid off tremendously in terms of well-being for me," he said at the time. "I'm happier than I have been in a very, very long time. Stress-free more than I have been in a very long time. I can't say I'm never going to have a show again. I just don't think I'm going to go back to the touring life." 
At the time of his death, Avicii was working on new music. Geffen Records' executive Neil Jacobson told Variety was it was the DJ's "best music in years, honestly," calling the unreleased album "incredible, magical music."
If you or someone you know needs help, call 1-800-273-8255 for the National Suicide Prevention Lifeline. You can also text HOME to 741-741 for free, 24-hour support from the Crisis Text Line. Outside of the U.S., please visit the International Association for Suicide Prevention for a database of resources.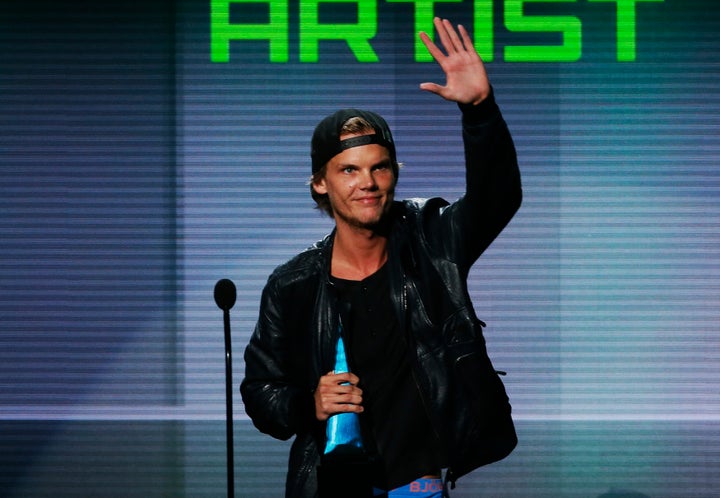 Source: Read Full Article