Bella Hadid Just Wore the Sexiest Gold Dress We've Ever Seen—And It's Versace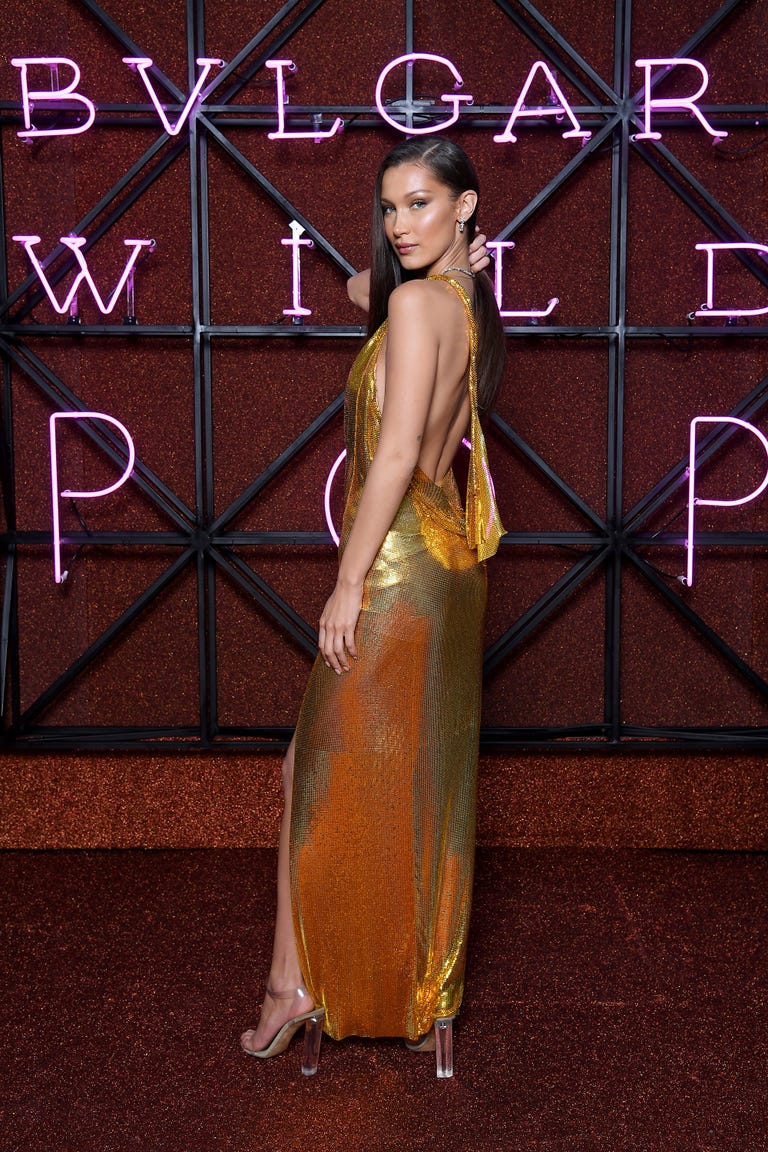 Anyone who's seen Bella Hadid at Cannes, the Met Gala, or any other big-time red carpet event can probably agree on one thing: the girl knows how to make an entrance. Tonight was no exception. The 21-year-old attended a Bulgari dinner in Rome, literally glittering in a sultry gold dress.
If you couldn't already tell from the sexy silhouette and metallic chainmail, the gown is by Versace. Bella rocked every inch of the look with transparent heeled sandals and high-wattage Bulgari jewelry.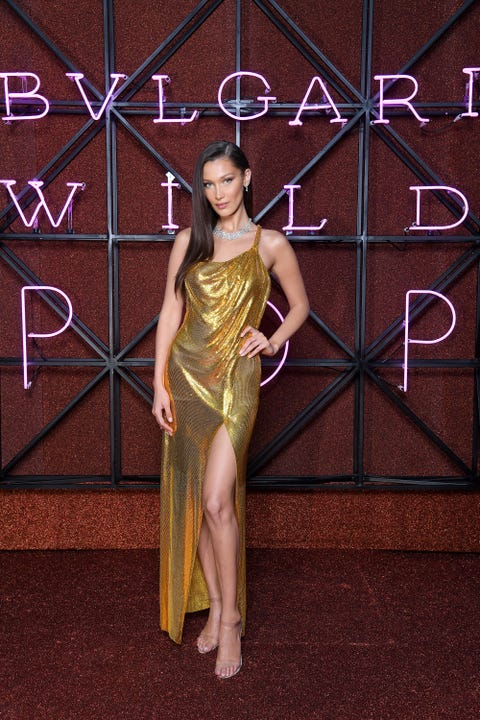 The dress, which featured a draped back and thigh-high slit, was reminiscent of the gold Versace dresses worn by runway icons (including Naomi Cambpell, Claudio Schiffer, and Cindy Crawford) last year during Milan fashion week. As a supermodel in the making, it was a fitting look for Bella.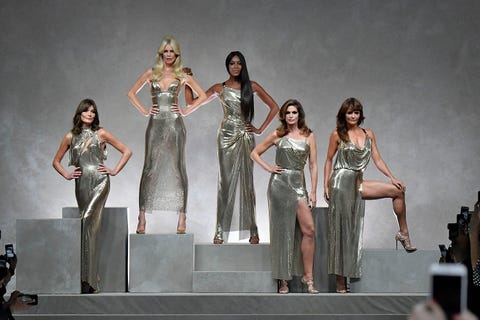 Hadid also showed off the look on Instagram. (How could she not?)
Hadid is the face of Bulgari and already has three campaigns with the brand under her belt. The latest, unveiled in February, even lived on a massive billboard in NYC's Times Square. "I love working with brands that I have faith in, that I love and I really want to wear myself," Bella told BAZAAR.com earlier this year.
And though she's out and about in Rome tonight, Bella actually prefers staying in to partying. Her big sister and fellow model Gigi has even called her a "homebody."
"Now that our careers have gotten to the heights that they have and our job is to be around people all day and go to parties, the last thing I want to do on a Saturday night is go out," Bella told Gigi in her Harper's BAZAAR cover story. "I just want to be around people who love me"
Source: Read Full Article