Best Movie Soundtracks Of All Time!!
Movies are amazing!
But they're truly nothing without the soundtracks behind them! Just THINK about how many songs you know and can play-by-play the cinema scene that goes along with it? So many iconic moments, so little time.
Check out some of the greatest music in movies (below)!
Contents
Garden State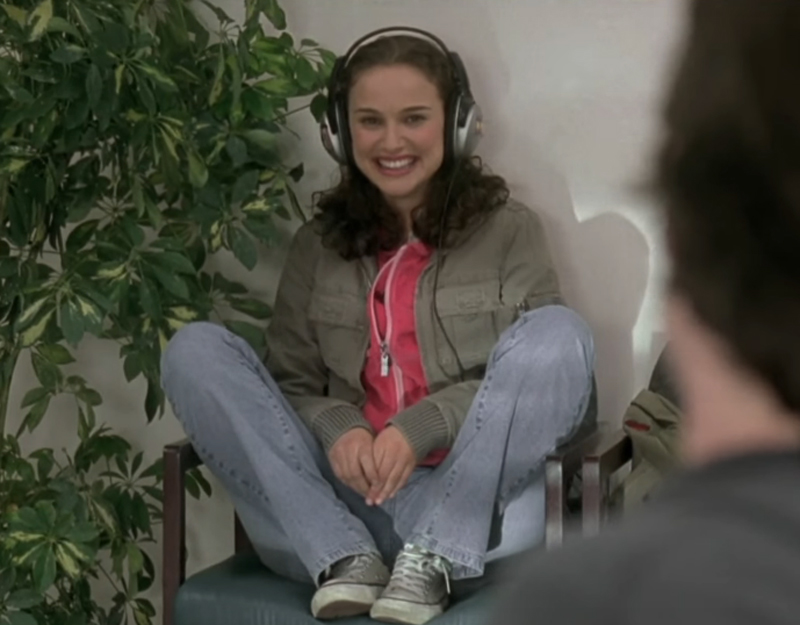 Zach Braff swears this soundtrack will change your life! The Scrubs star hand picked the music that accompanied his 2004 indie drama and ended up winning a Grammy Award for it! When selecting the songs he wanted to be played in the film, Braff recalled, "Essentially, I made a mix CD with all of the music that I felt was scoring my life at the time I was writing the screenplay." Not every song he chose ended up making it in the final cut, but the soundtrack is filled with hits from The Shins, Coldplay, Simon & Garfunkel, and Zero 7 — perfectly curated for screaming into the infinite abyss.
Pretty in Pink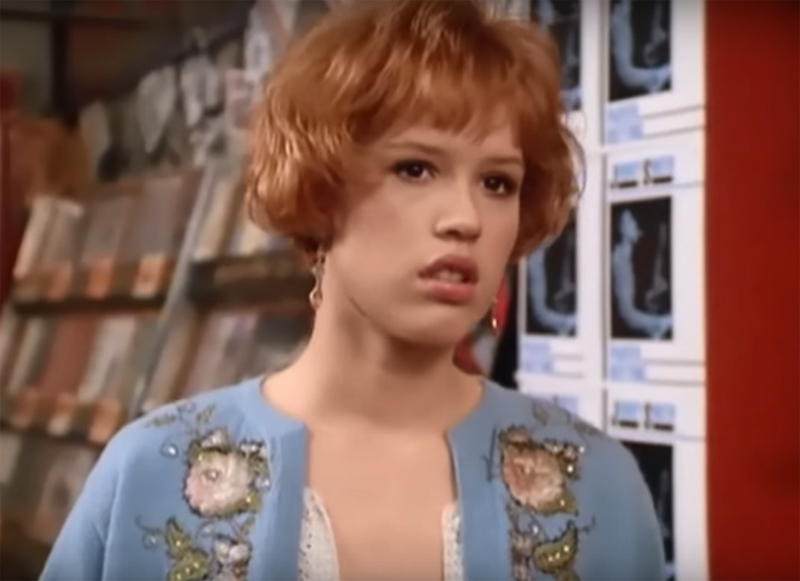 Nothing captures '80s teen angst like the music in a John Hughes movie — and no soundtrack better reflects this spirit than the epically moody Pretty In Pink soundtrack. Hughes and director Howard Deutch sprinkled the film with jams by British post-punk rockers like Echo & the Bunnymen, Psychedelic Furs, and Orchestral Manoeuvres in the Dark. The Smiths' Please, Please, Please Let Me Get What I Want was flawlessly used in one scene where the hapless Duckie is wallowing in his unrequited love for Andie. Talk about a mood!
Guardians of the Galaxy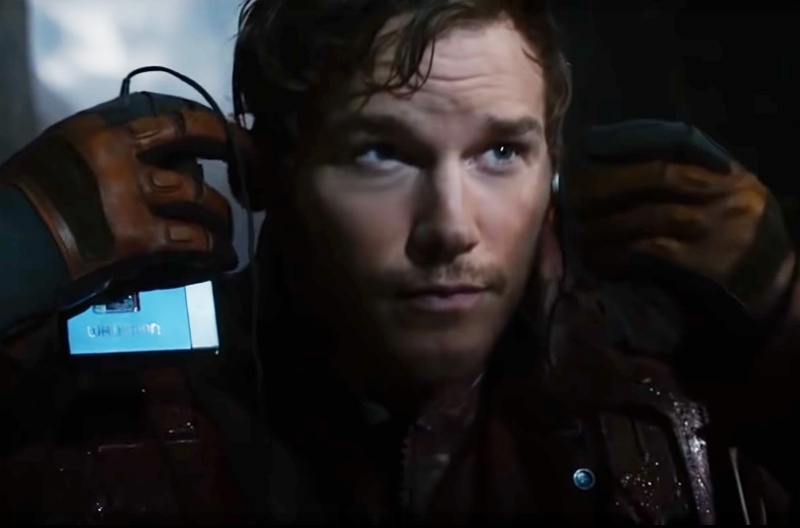 The soundtrack to Marvel's cheeky space adventure was so epic, it hit the top of the charts in an era where albums are about as relevant as Howard the Duck. Thankfully, the film is anchored with a groovily "awesome mix" of '70s jams like Elvin Bishop's Fooled Around and Fell in Love, 10cc's I'm Not in Love, and, of course, Redbone's Come and Get Your Love. It wasn't just the songs itself that made this soundtrack so effective, but how they were used in the film. As fans watched Chris Pratt jamming out to Redbone like no one was watching for the first time, they knew this wasn't just any Marvel film: it was a Marvel film with heart… and a lot of soul!
Cruel Intentions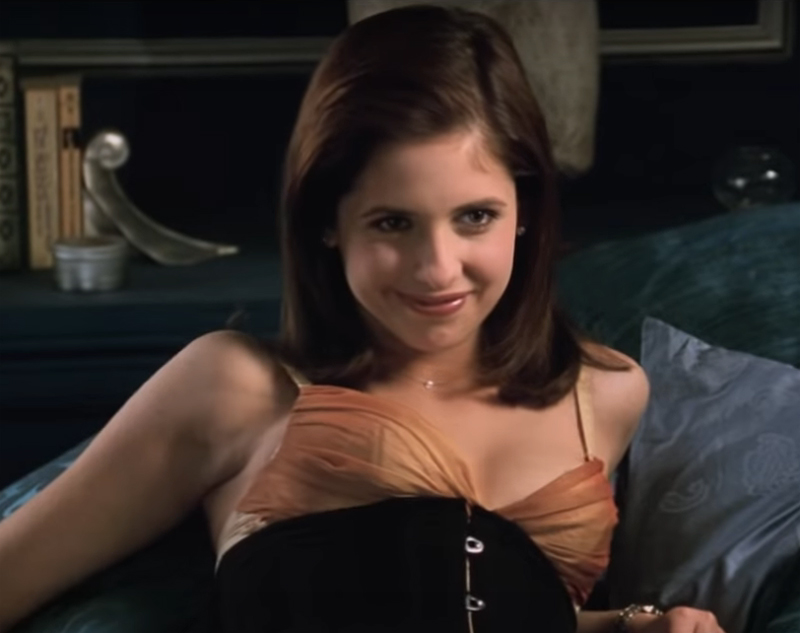 Reese Witherspoon, Sarah Michelle Gellar, Ryan Phillippe, and Selma Blair playing one big game of sexual chess with each other requires an impressive soundtrack. Thankfully, the music from Cruel Intentions does not disappoint. Classics from Fatboy Slim, Counting Crows, and Brit pop band Placebo serve as the perfect soundtrack for exacting your sweet, hormonal revenge — and, once said revenge leads to you being exposed as the heartless coke head you are, listening to The Verve's Bitter Sweet Symphony is the perfect way to numb yourself!
Dazed and Confused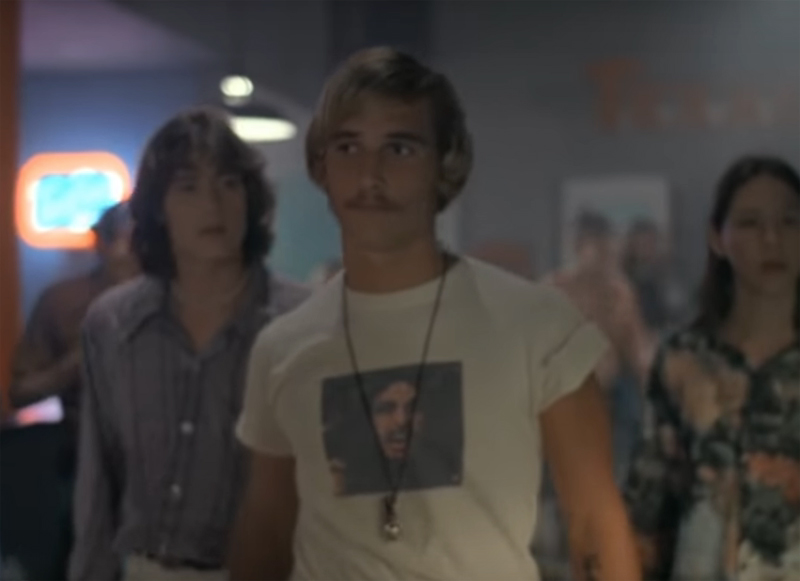 School's out forever — or at least until this soundtrack is over. Director Richard Linklater paid homage to the decade this film took place in highlighting the hair bands of the 1970s "butt rock" era. Alice Cooper's School's Out, The Runaways' Cherry Bomb, and Foghat's Slow Ride fit perfectly into the hormonal haze that is this cinematic joyride, while the additions of classics like Ted Nugent, ZZ Top, and Rick Derringer are more than enough to make music lovers say, "alright, alright, alright."
Marie Antionette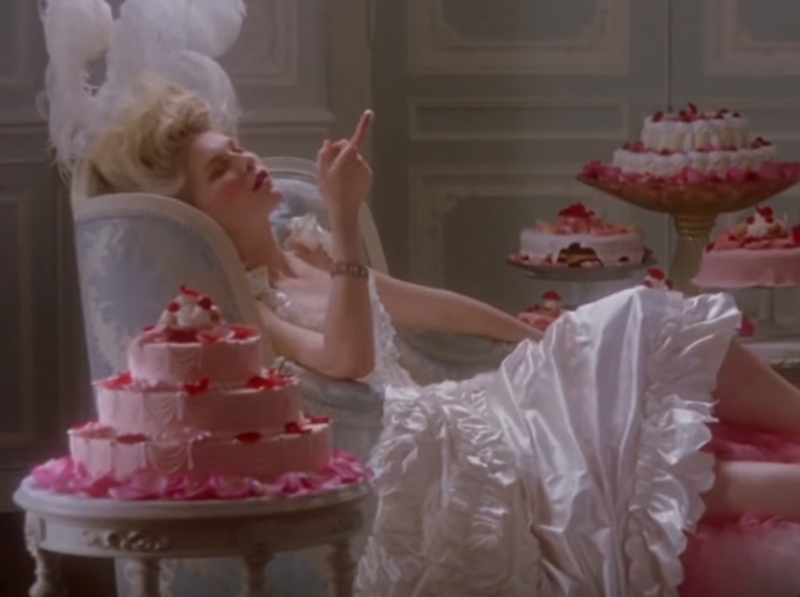 Director Sofia Coppola's moody historical drama compares over privileged royals to overexposed celebrities, and the film's soundtrack couldn't be a more effective way to blend the two. Post-punk hits from The Cure, New Order, The Strokes, and Bow Wow Wow helped paint the film's titular Queen as a brooding, misunderstood teen with too much cake on her hands. In 2013, the album was named as one of "The 20 Soundtracks That Defined the 2000s" by Empire magazine.
Pulp Fiction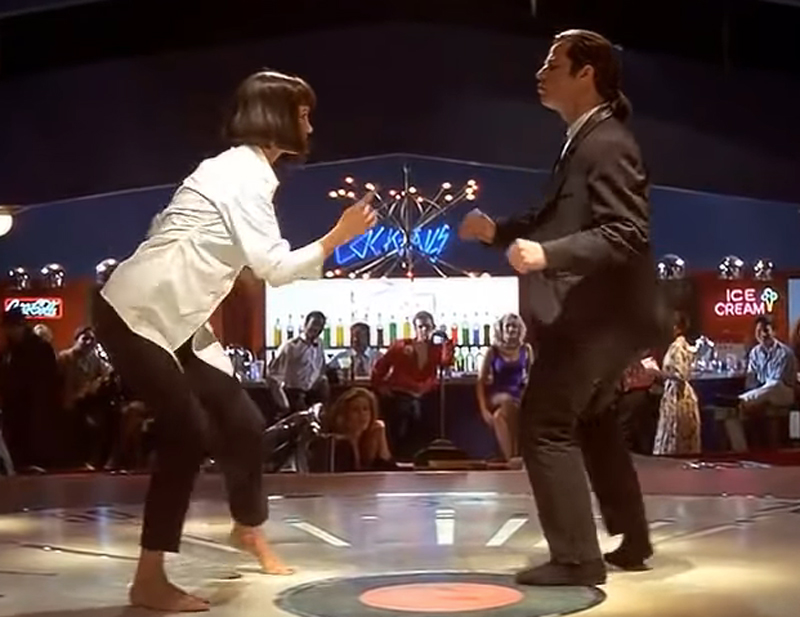 No one can put an obscure oldie back into the zeitgeist like Quentin Tarantino, and no Tarantino film has a more iconic soundtrack than this pulp masterpiece. This acclaimed anthology film reframed old surf classics like Dick Dale's Misirlou and the Lively Ones' Surf Rider as much more than just beach jams. He also reframed Urge Overkill's Girl, You'll Be A Woman Soon as the score to Uma Thurman snorting heroin and (temporarily) dropping dead.
William Shakespeare's Romeo + Juliet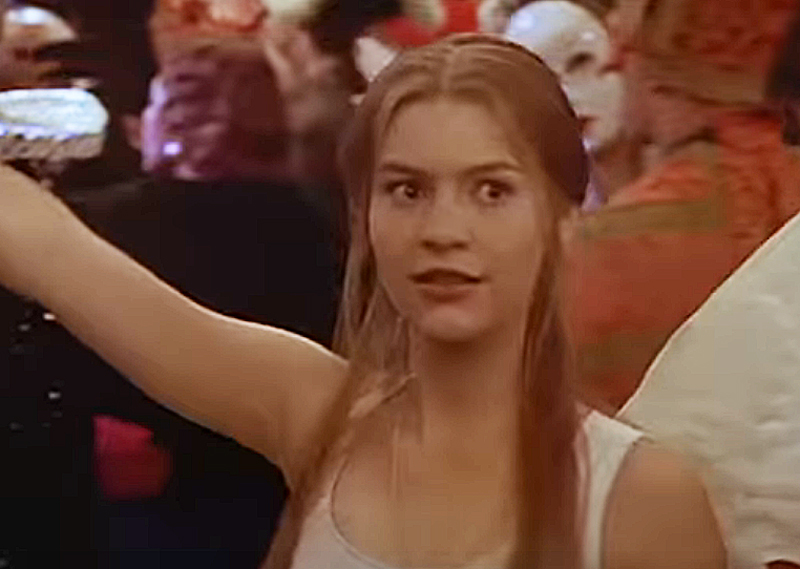 Who didn't come of age to the moody strains of Radiohead's Talk Show Host as Leonardo DiCaprio scribbled poetic musings in a journal at the start of Baz Luhrmann's iconic film? This vibrant Shakespeare adaptation is filled with hits from Garbage, Everclear, and Butthole Surfers — and also led to a number of hit singles; including Lovefool by The Cardigans, Kissing You by Des'ree, and a cover of Young Hearts Run Free by Kym Mazelle. The soundtrack reached No. 2 on the Billboard 200 albums chart and went triple-platinum sales in the US. You could say people fell in love with it!
O Brother, Where Art Thou?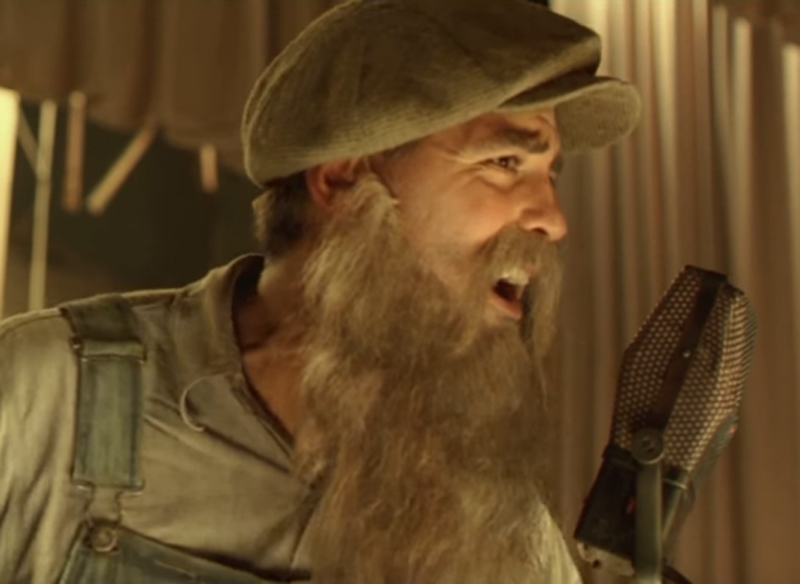 Not only was the soundtrack to this Coen Brothers film a commercial success, music critics couldn't get enough of it either! The T-Bone Burnett-produced album, which featured bluegrass, country, gospel, blues, and folk music appropriate to the time period, won the Grammy Award for Album of the Year in 2002, the Grammy for Best Country Collaboration with Vocals for I Am a Man of Constant Sorrow, and the Grammy for Best Male Country Vocal Performance for O, Death.
Dirty Dancing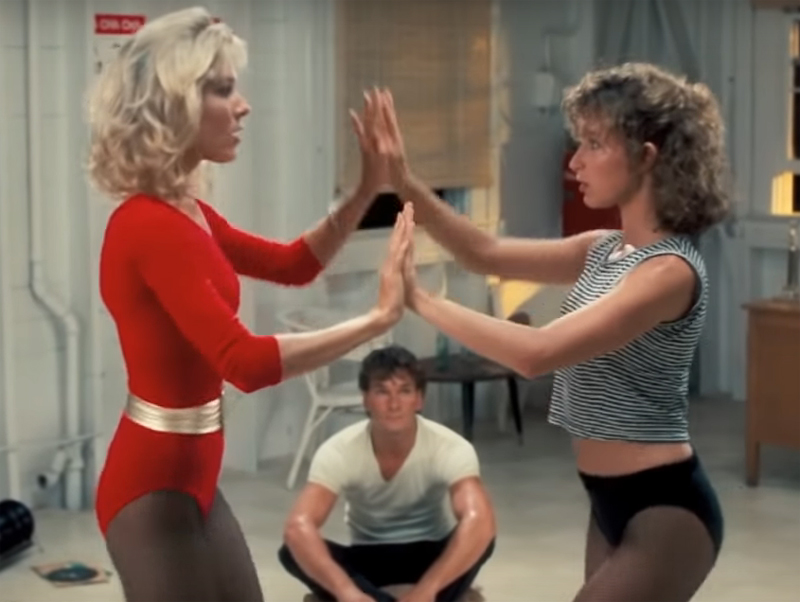 32 million listeners had the time of their life dancing to this soundtrack. Yes, it sold over 32M copies worldwide! Sure, some of that was because listeners wanted to imagine a hip-swaying Patrick Swayze in their living rooms — but mostly it was because of the perfect blend of 60s-era and more contemporary tunes. Because the film was set in 1963, it features a score peppered with the likes of the Ronettes and the Five Satins. But it also has several more modern jams, like Swayze's She's Like the Wind, Eric Carmen's Hungry Eyes, and Bill Medley and Jennifer Warnes's Oscar-winning (I've Had) The Time of My Life.
The Crow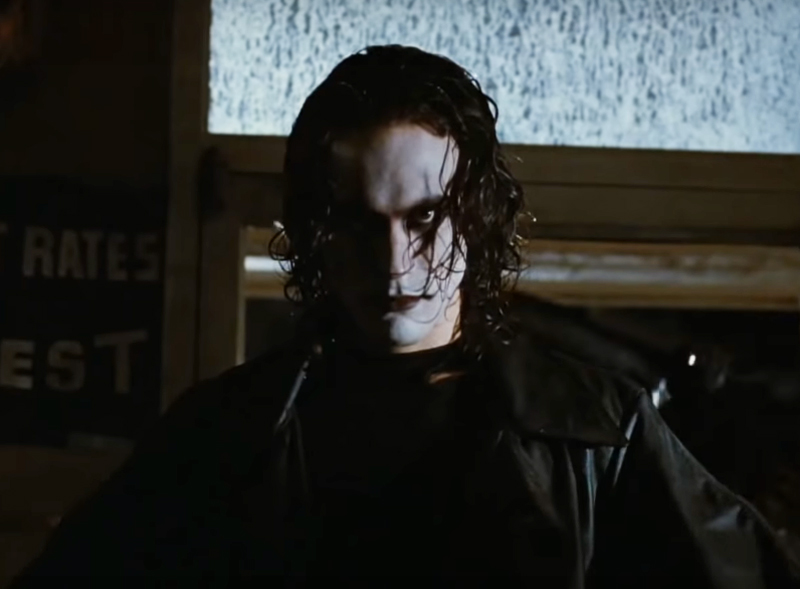 The Crow is a macabre cult classic mostly thanks to the accidental on-set death of its star, Brandon Lee — but it's gloomy, brooding soundtrack sure helped, too. The film is feathered with pulse-pounding covers; like Rollins Band's take on Suicide's Ghost Rider, Pantera's iteration of Poison Idea's The Badge, and Nine Inch Nails' heart-racing cover of Joy Division's Dead Souls. A few bands also re-recorded old songs for the film's soundtrack: Rage Against the Machine re-recorded their 1991 B-side Darkness of Greed and renamed it Darkness, while Medicine re-recorded Time Baby II as Time Baby III.
Lost In Translation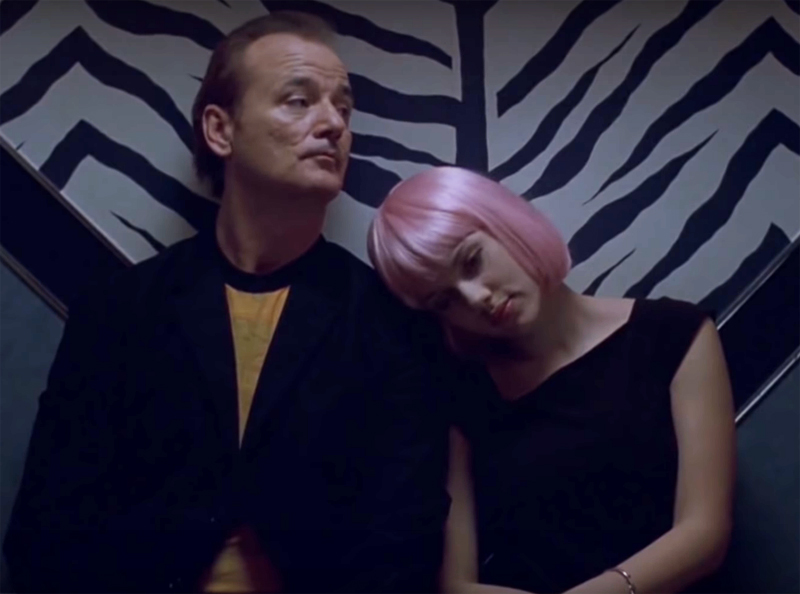 Sofia Coppola equipped this lonely love story with several atmospheric tracks from Phoenix, Sebastian Tellier, and Air. The director also worked with composer Brian Reitzell to make Tokyo dream pop mixes, and has said much of the soundtrack consisted of songs that she "liked and had been listening to" at the time. The signature music from this film comes from Irish guitarist Kevin Shields, who has five songs on the soundtrack — including one from his group My Bloody Valentine — resulting in an album as good as the film itself.
Sex And The City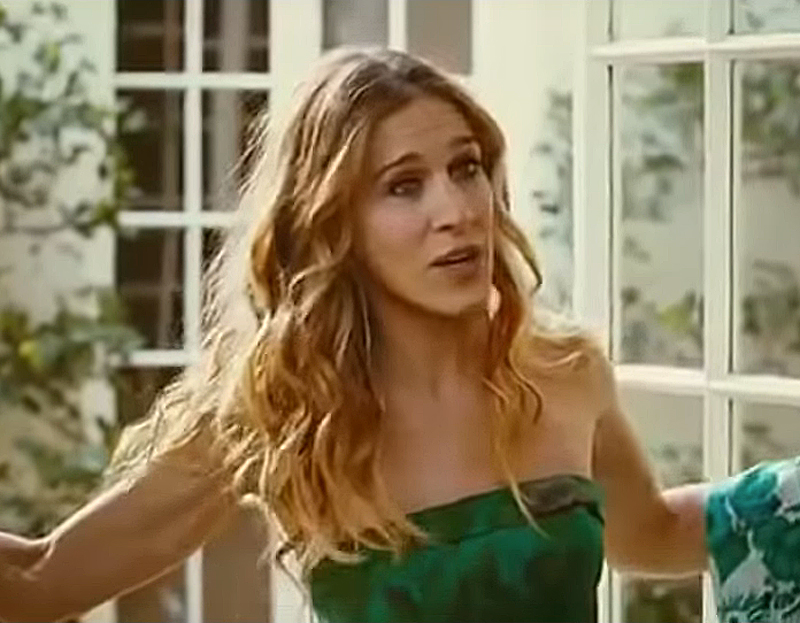 This oughta put you in the mood! The soundtrack to the first Sex and the City film has no shortage of love song covers: indie rock duo The Bird and the Bee put a contemporary spin on The Bee Gees' How Deep Is Your Love; Idina Arie carried a new version of Don Henley's The Heart of the Matter; and Joss Stone lent her voice for an updated take on The Bee Gees' How Can You Mend A Broken Heart. The soundtrack also offered new songs from Fergie and Jennifer Hudson, as the latter also starred in the film as Carrie's personal assistant. The night time is the right time to listen to this soundtrack.
Purple Rain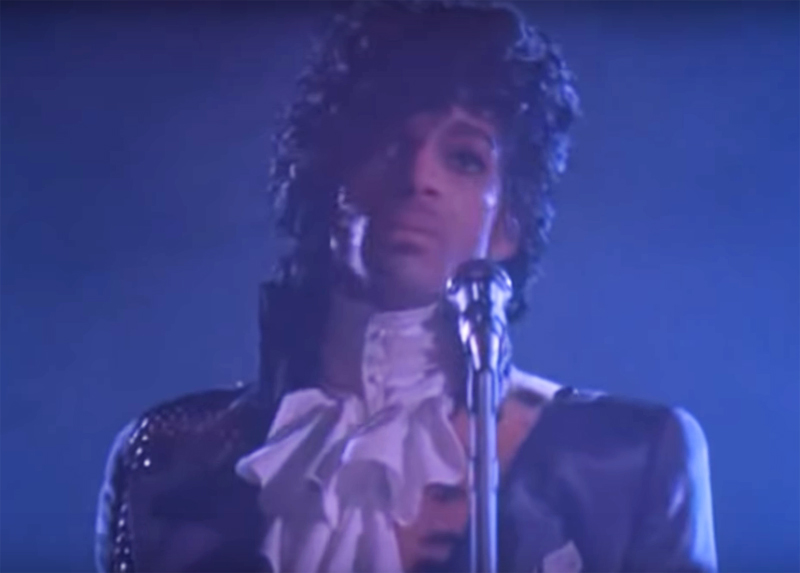 As a film, Purple Rain might not hold up: it's full of rote acting and icky misogyny. But if we can forget about the women who are literally tossed in dumpsters for gags, or the scene where Prince slaps his girlfriend, we're left with a weird, purple nightmare filled with some of the most powerful popular music of the last century. With tracks like The Beautiful Ones, When Doves Cry, Let's Go Crazy, and, of course, Purple Rain, this soundtrack is essentially a Prince's Greatest Hits album: no wonder it's made many Best Soundtracks lists — including this one!
Did your fave make our list? SOUND OFF in the comments (below)!
Related Posts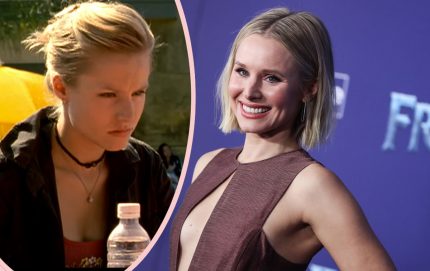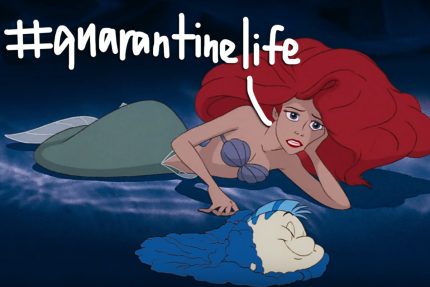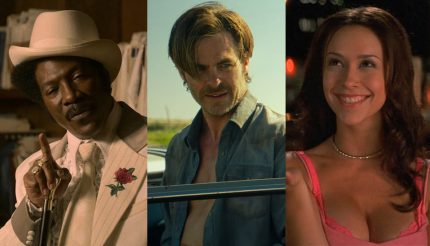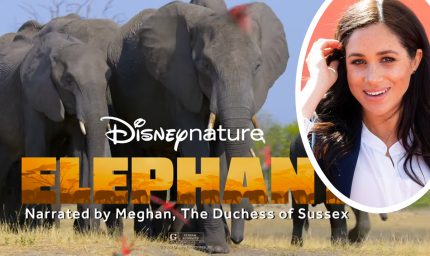 Source: Read Full Article