Cardi B Just Teased the Sex of Her Baby and We Can't Contain Our Excitement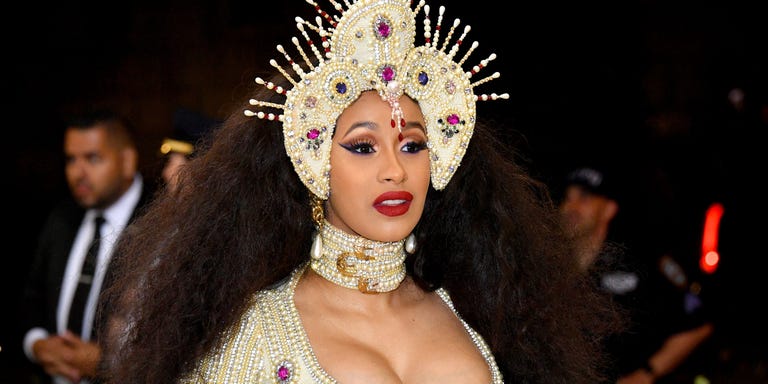 Cardi B teased the sex of her upcoming child during an interview with The New York Times ahead of the Met Gala Monday night. The rapper, who is seven months pregnant, referred to her baby as "she" while speaking to the paper.
"Shorty weighs three and a half pounds," Cardi said, caressing her belly as she prepared for the Met ball. "She do. She do weigh three and a half pounds. That's pretty good for seven months, right? Because I was born five pounds."
So that definitely means she's having a girl, right?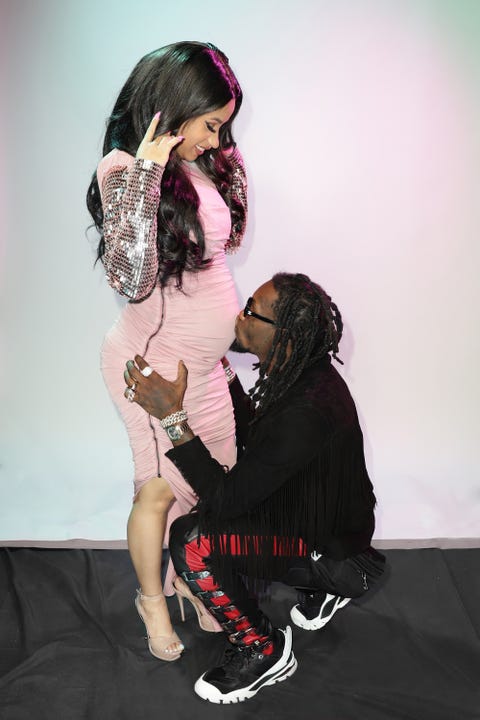 Cardi B and fiancé Offset first announced they were expecting in early April, after she debuted her baby bump on Saturday Night Live. Shortly after, clues were already starting to drop, hinting that the rapper duo is having a girl.
Cardi's younger sister, Hennessy Carolina, dropped a similar clue while congratulating her sibling on Instagram. She reportedly wrote in the caption: "I'm going to be able to hold ur baby and give her all the kisses and hugs." But then she changed "her" to "the baby," sparking suspicion among curious fans, Us Weekly reports.
In addition to dropping possible baby news, Cardi confirmed her status as a rising fashion star at Monday night's Met Gala (her first one ever). She arrived in a religious-meets-regal beaded ensemble by Moschino, and like a true fashion maven, she was accompanied by the designer behind her look, Jeremy Scott, who matched in his own pearly suit.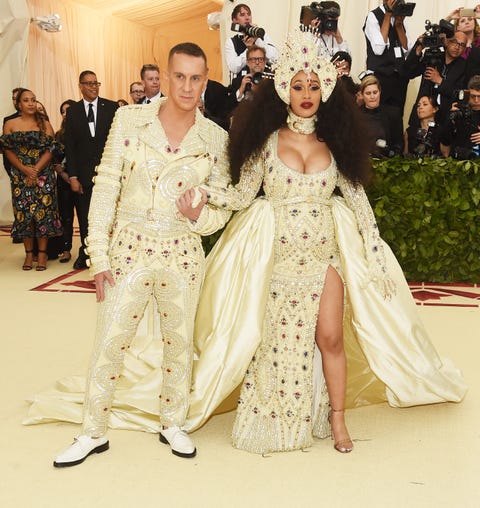 She even made sure her future baby got a moment in the spotlight, too.
Check out more of Cardi's best mom-to-be style below.
Source: Read Full Article