How Cheeky Princess Charlotte Steals the Show at Royal Wedding
The 3-year-old little royal's cute and silly moments while serving as bridesmaid at Prince Harry and Meghan Markle's wedding just made everyone love her even more.
AceShowbiz –
While new bride Meghan Markle was no doubt at the center of attention at the royal wedding, another girl stole the show at the big event which aired live in many countries around the world on Saturday, May 19. The said girl was none other than Prince Harry's niece Princess Charlotte.
The daughter of Prince William and Kate Middleton served as a bridesmaid along with several other young girls during the wedding taking place at St. George's Chapel. And the little lady garnered attention from the moment she made her way to the wedding venue as she's caught on camera sticking her tongue out to photographers while in the car.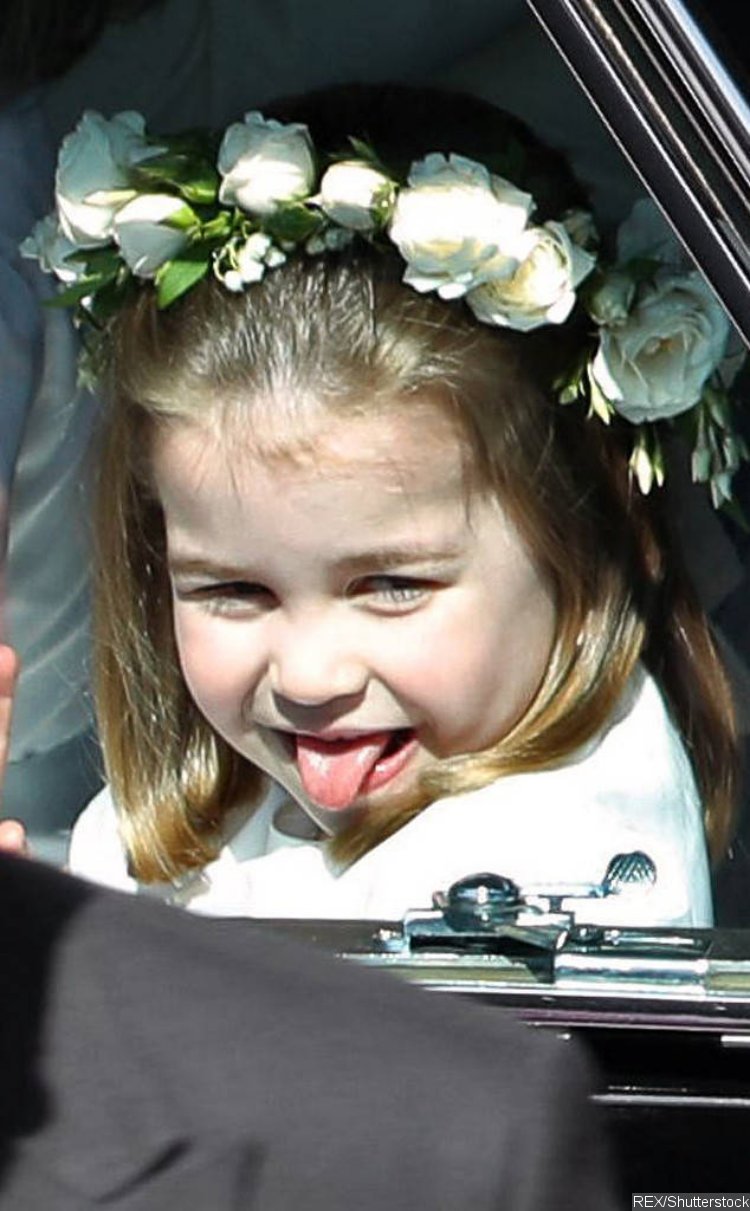 The 3-year-old girl apparently took after her uncle Harry. It turns out the newlywed prince did the same thing when he was on his way to visit his then newborn cousin Princess Beatrice of York in 1988. Little Harry also did a similar thing when he arrived for a school play with his mother, Princess Diana.
Her cheekiness aside, Princess Charlotte showed that she's ready for the cameras once she arrived at St. George's Chapel. The sister of Prince George and Prince Louis showed her royal wave while standing on the staircase of the chapel with her mother, Kate.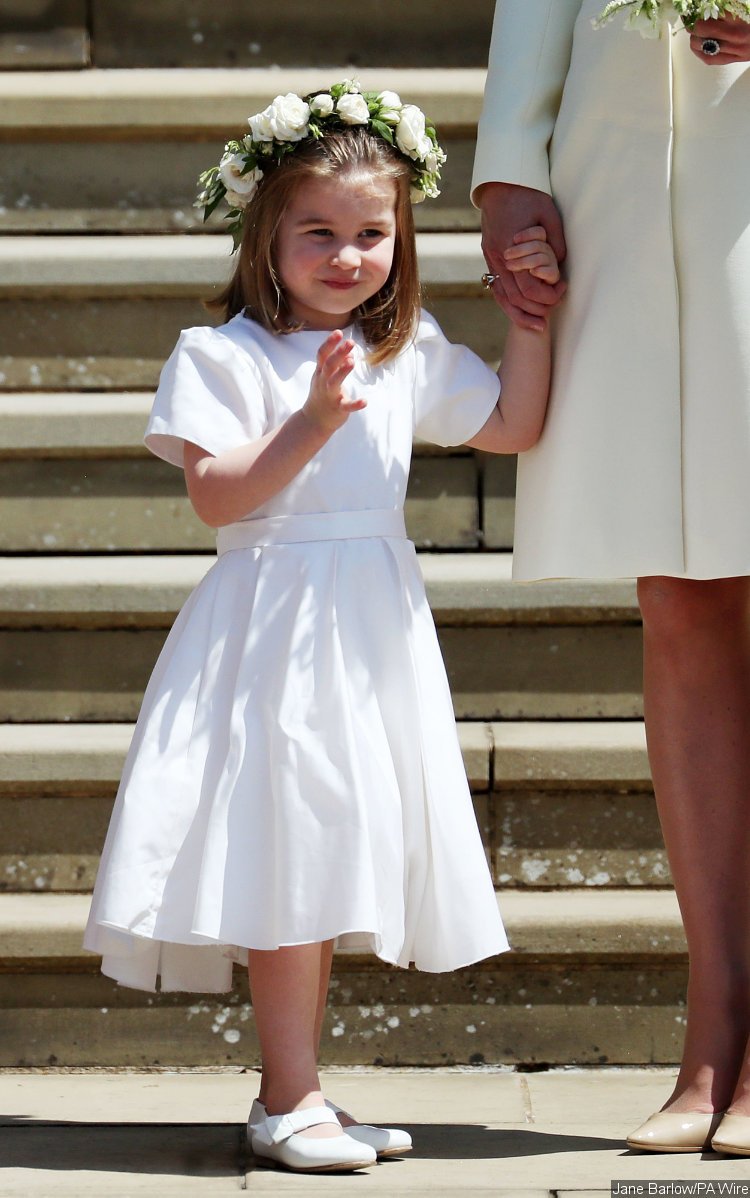 But waiting always got everyone bored, and Princess Charlotte was no exception. While she got ready to walk down the aisle as a bridesmaid, the young royal was captured on camera taking a moment to stretch by lifting one of her legs, while holding onto her mother's hand.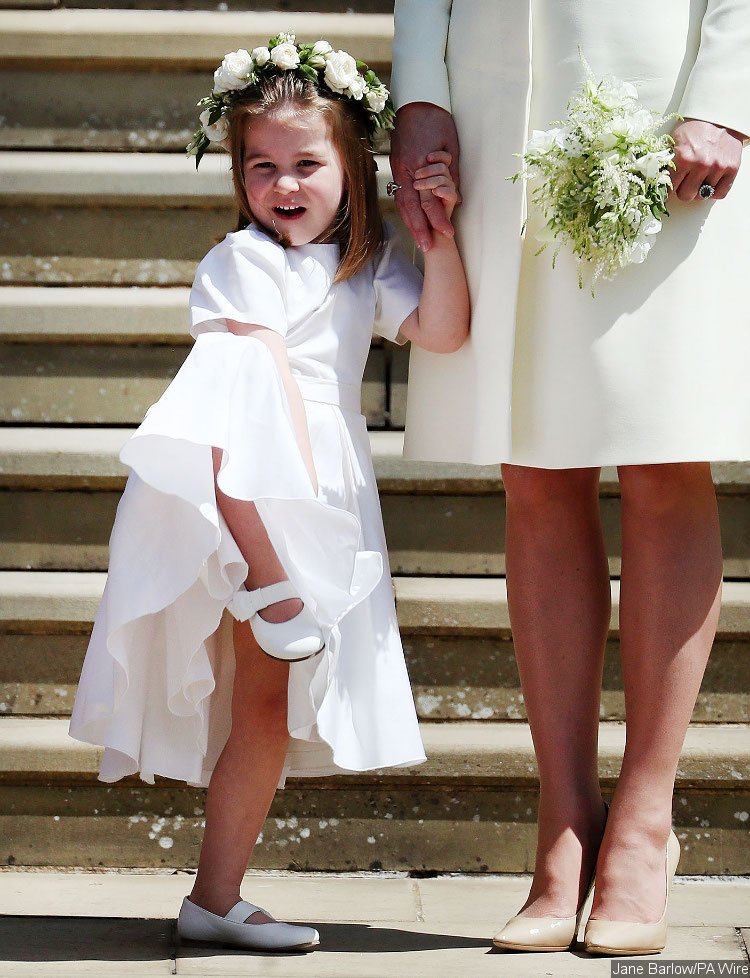 Princess Charlotte wore a white dress from Givenchy Haute Couture Atelier, made with Ivory silk Radzimir for the royal wedding. The dress featured short puff sleeves and a double silk ribbon in the back. She also wore a flower crown and Aquazurra shoes, which were monogrammed and dated, as a gift from Meghan.
Princess Charlotte reportedly pulled off her duty well. "Charlotte was totally taking charge of them all, but very sweetly, telling the others they couldn't go down the aisle yet," a source says of the bridesmaid. "Meghan looked over at them and smiled. It all felt very normal and very natural – not like a formal state occasion in any way. It was amazing."
Source: Read Full Article