Chelsea Handler Shows off Some Skin While Promoting Reading and It's Hilarious
Chelsea Handler is known to give her followers a laugh or two with her hilarious posts. Of course, during a quarantine situation, we can still look for Handler to make us crack up. She recently shared an upload on Instagram that fans can't stop talking about. Read on to learn more.
Chelsea Handler promotes reading while showing off some skin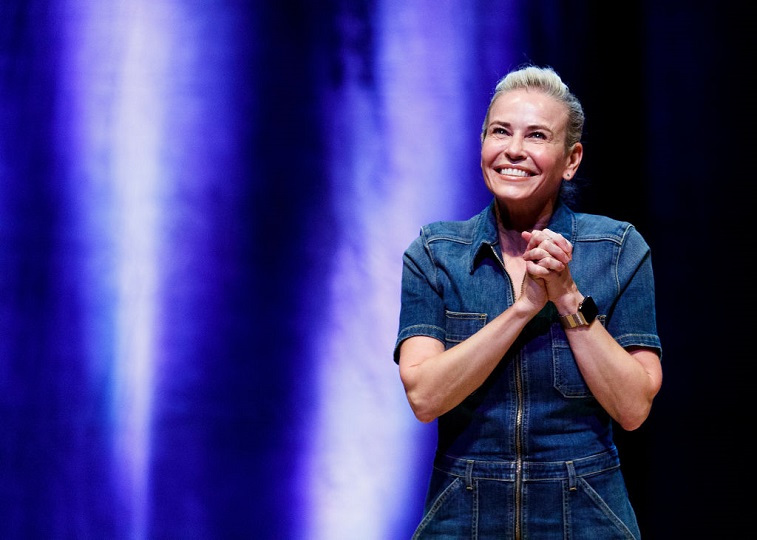 Most of us are at home practicing social distancing and isolation during this time that we are all dealing with the coronavirus (COVID-19). Handler recently posted an upload on Instagram that has her followers talking. She advocates for reading with a few books she recommends. She poses with the three books while sitting in a chair and the books are strategically placed so as not to show anything too obscene, but Handler is certainly nude in the first image. Thank goodness for those books.
In the next part, she posted a video of her book reviews forthe books in question. There's another video as well of Handler showing thebooks off again, but this time with clothes on. She also shows off a "bookmark"which appears to be a mushroom of some kind.
Handler captionedthe post: "Do you like to make reading fun? Are you going out of your mindand have started socially disassociating? That's when reading comes in handy.Since every day is now #weekendreading – here are three books to read if youwant to come out of this quarantine not brain dead. #ChelseaReads #NakedLit Books:#Homegoing by #YaaGyasi #TheNaziOfficersWife by #EdithHahnBeer and #Pachinko [email protected]_minjin."
Fans react to Chelsea Handler's latest Instagram post
As you can probably imagine, fans can't stop talking aboutHandler's latest post to Instagram. A number of fans thanked Handler for thebook reviews and recommendations. She also provides lots of laughs, which is seriouslyneeded right now.
"I am incredibly thankful for the laughs. They are muchneeded these days. Keep it honest and real girl," an Instagram user wrote inthe comments.
A number of people mentioned Handler's hilarious bookmarkthat appears to be a mushroom or at least looks like one. "Best bookmark ever!Love you Chelsea! 🍄🍄🍄," anotherfan wrote.
Many people would like to be stuck in isolation with Handlerand they let her know it. "I want to be quarantined with you!! 🍄📚," someoneelse said.
Fans thanked Handler for the recommendations and they seem to appreciate her taste in literature. "Looking for all three online now!! You have good taste in literature, not that I'm surprised," said another fan.
People really seem to enjoy the "book club" Handler isbacking. "Now this is a book club I can get behind," someone admitted.
"Chelsea just broke the internet," a fan hilariously said.
Another fan says they would rather just reread all of Handler's books. "I'd rather reread all the Chelsea Handler books so I can laugh out loud. The only drawback is I'm not laughing out loud in public," another fan commented.
Chelsea Handler is promoting reading in a new and hilariousway and fans are loving it.
Source: Read Full Article