Chrissy Teigen Claps Back at Mommy Shamers Coming for a New Picture of Baby Miles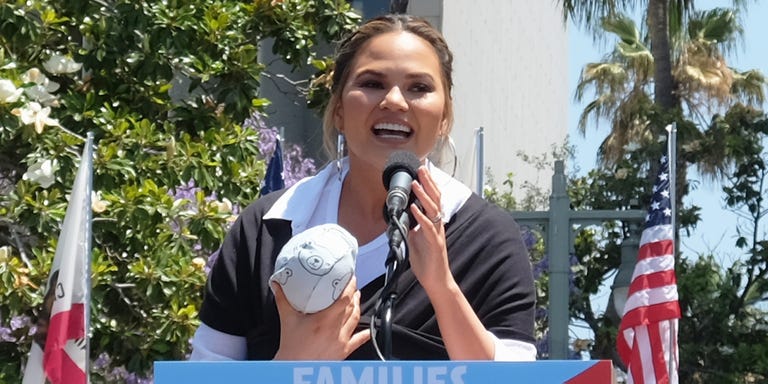 Chrissy Teigen just posted the world's cutest photo of herself holding her kids Luna and Miles, and that's it! This article is over!
Actually, just kidding, becuase trolls have a lot of thoughts about the fact that Miles is in the sun—and Chrissy's comments are flooded with mommy shamers. Which is ironic, because the caption on her photo is pretty self-aware.
To be clear, the vast majority of fans are praising Chrissy for being so honest, but then there's stuff like this: "Why is that baby out in the sun like that ?that's why he crying." And: "Poor child is crying & taking in the sun !! sheesh."
Chrissy's response to concerns over Miles in the sun was captured by never-not-on-it account Comments by Celebs, who discovered that she wrote "he told me he loves it" to a fan who said Miles didn't "look too happy with the sun in his little eyes."
Scroll through the above post to see Chrissy's response, or actually, to make life easier, here you go: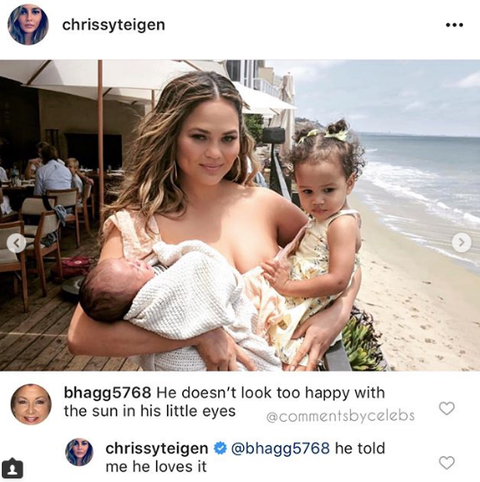 Team Chrissy forever. In the iconic words of a random commenter on her post, "You post whatever you darn feel like!" *shakes fist at sky*
From: Cosmopolitan US
Source: Read Full Article