'The Crown' Season 3 Officially Has Its Princess Margaret & It's About Time
When casting its third season, The Crown has definitely kept us on edge for the past few months. For the longest time, we only knew that Olivia Colman will replace Claire Foy as Queen Elizabeth II, and then we went through the devastation of Paul Bettany cancelling his negotiations to play Prince Philip. Tobias Menzies was finally snagged to succeed Matt Smith, but casting's biggest tease was that Helena Bonham Carter was maybe, sort of, but not quite set to play rebellious Princess Margaret. Perhaps it's the influence of the real royal family's exciting spring, but those casting directors have finally stepped up their game. I can finally say that Helena Bonham Carter will star in The Crown Season 3 as Margaret, and it's about time!
BuzzFeed reports that Netflix has officially confirmed Bonham Carter replacing the original Margaret, Vanessa Kirby, for Seasons 3 and 4 of The Crown. Most of us have considered this news all but official for what feels like forever thanks to Kirby's January 2018 Instagram photo of her and Bonham Carter together. Her photo caption read, "Honored," and seeing as Kirby's Instagram feed has essentially been a shrine to the real Margaret since The Crown started, the pic seemed to be defining the character's future.
Even without the official confirmation, we all assumed that Bonham Carter was already destined to be the chain-smoking, partying Margaret. We may have gotten overly excited for those Paul Bettany rumors, but this speculation played out quite nicely. In a statement, Bonham Carter said about her role:
I'm pulling for Kirby to score a surprise Emmy nomination for her Season 2 work (have you seen the "Beryl" episode?!), but those voters definitely won't be able to resist honoring Bonham Carter in a year or two. It wouldn't be the first time the actress has received acclaim for playing a royal. In 2011, she earned an Oscar nomination for playing Elizabeth's mother, also Elizabeth, in The King's Speech, which focused on the Queen's father, George VI, trying to overcome a lifelong stammer as he unexpectedly becomes king. The Queen Mother ultimately lived to the age of 101, so Bonham Carter's old character definitely has a spot on The Crown for awhile.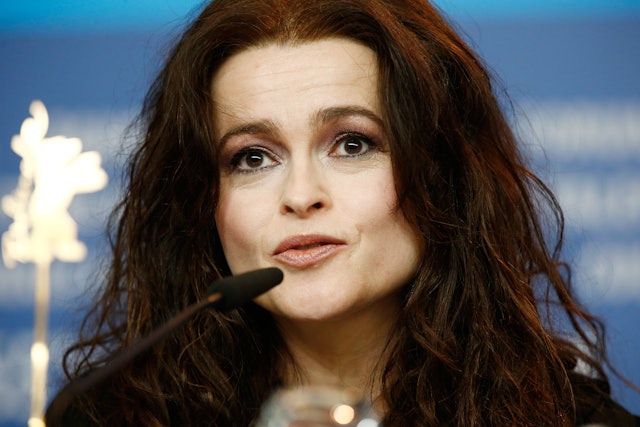 The show decided to treat fans especially nicely and even released a casting announcement for the show's latest prime minister of England. Jason Watkins, known on his roles on British shows Line of Duty and W1A, will star as Harold Wilson, who first served as prime minister in 1964 and then returned to the job in 1974. TBH, the PMs introduced in Season 2 were so wimpy that I spent most of the second season wishing that Winston Churchill would come back, but Wilson has some promise as an interesting character. If you Google him, the second result is a page dedicated entirely to conspiracy theories about him, so that ought to pop up in some way on The Crown's next two seasons. Watkins said in his own statement:
Although these updates make me want to binge Season 3 ASAP, new episodes of The Crown won't hit Netflix until 2019. There are no hints about when in the year we can expect it, but I'm hoping we're in store for a winter 2019 release. Until then, we have visions of Helena Bonham Carter in fabulous period clothing delivering snarky remarks to keep us occupied.
Source: Read Full Article