You Definitely Didn't Know These Fun Facts About Meghan Markle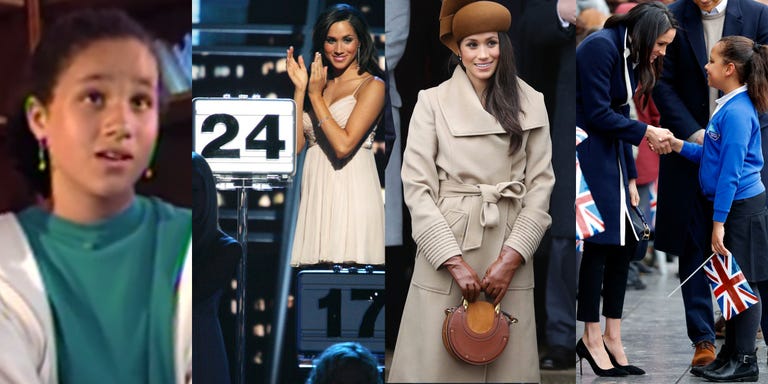 With mere weeks to go before the royal wedding, Meghan Markle is at the peak of popularity, with the whole world charting her every move in eager anticipation of her May 19 nuptials. Despite being the most-Googled actress of 2016, Markle fans still have questions about exactly where the American actress came from and her trajectory from California to Kensington Palace. Ahead, a deep dive into the Duchess-to-be's past with 30 fun facts you probably don't know—but want to—about the future Mrs. Prince Harry.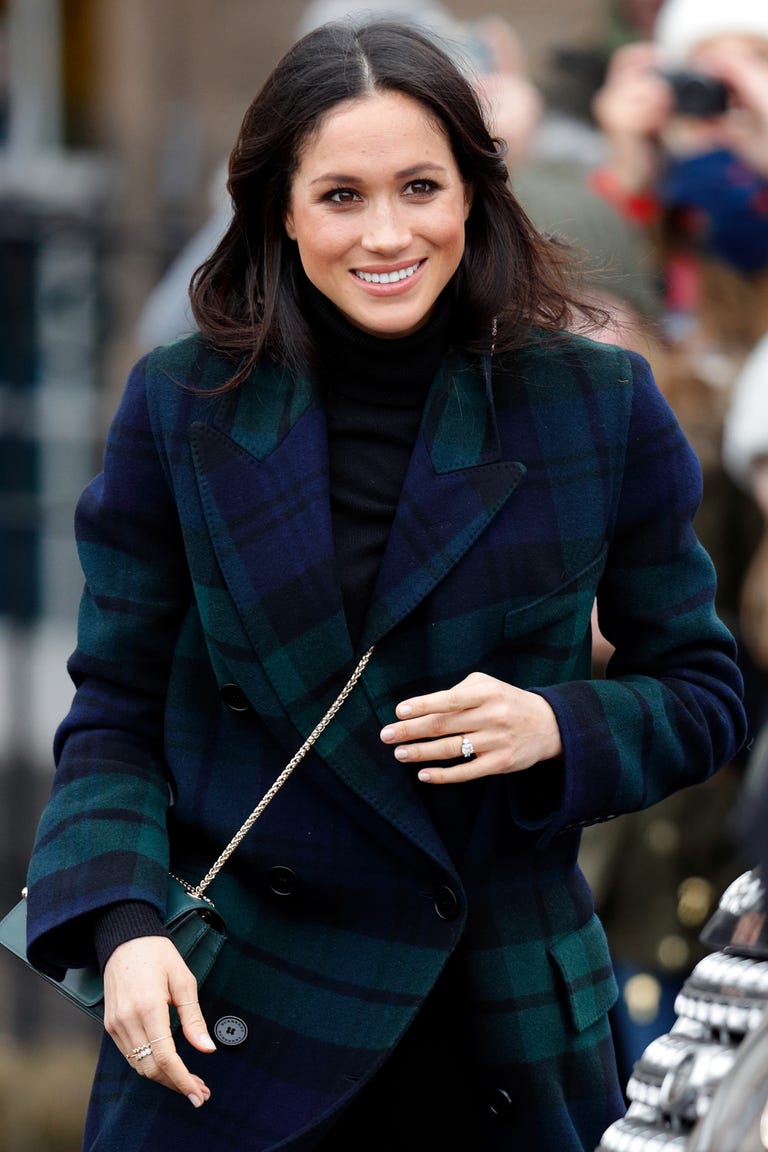 Markle grew up attending an all-girls school with a Catholic affiliation. "I went to an all-girls Catholic school for like six years during the time when kids actually had handwriting class," Markle explained, alluding to her early love of cursive.
The charmingly self-deprecating actress also revealed that her Catholic school days were not at all glamorous. "Just picture me with my curly hair and a gap in my teeth and my little school uniform with Keds on," the royal-to-be recalled.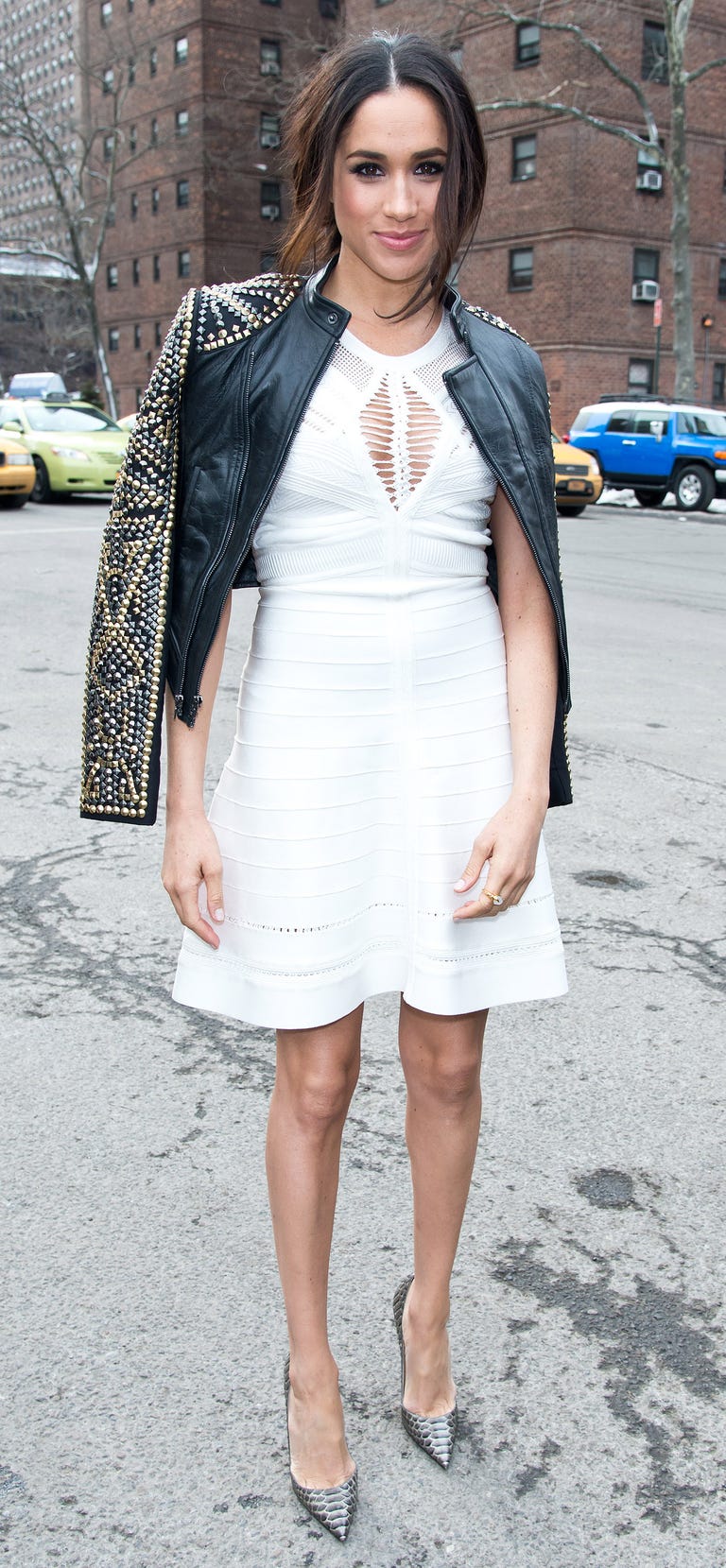 It's now a pretty well-known fact that Markle's real first name isn't Meghan. Harry's fiancé was actually born Rachel Meghan Markle. But you have to admit, 'Meghan Markle' has a great ring to it.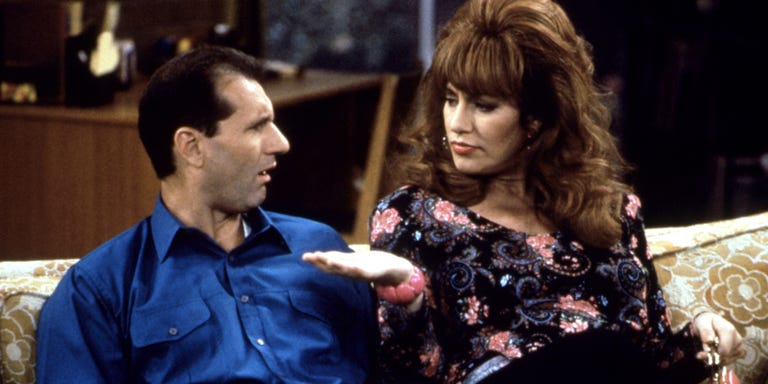 "My dad was a lighting director and director of photography for Married… with Children," the actress revealed to Esquire. "Every day after school for 10 years, I was on the set of Married… with Children, which is a really funny and perverse place for a little girl in a Catholic school uniform to grow up," she said, explaining that she was sometimes asked to hide her eyes when scenes got a little too risqué. "There were a lot of times my dad would say, 'Meg, why don't you go and help with the craft services room over there? This is just a little off-color for your 11-year-old eyes.'"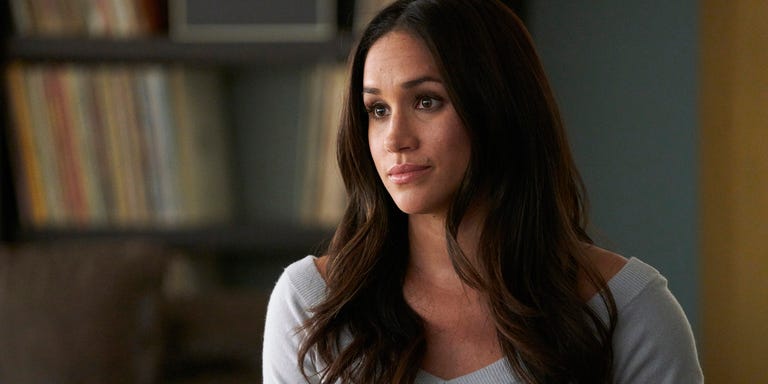 Growing up on a TV set was the perfect learning environment for a young actress. "I will always find my light. No question," Markle said. "And if I don't, I'll know, because my dad will be the first person to call me and say like, 'You need to have him bring another 2K in,' and 'Why aren't you using this sort of lighting gel?' The crew guys know that it's where I grew up."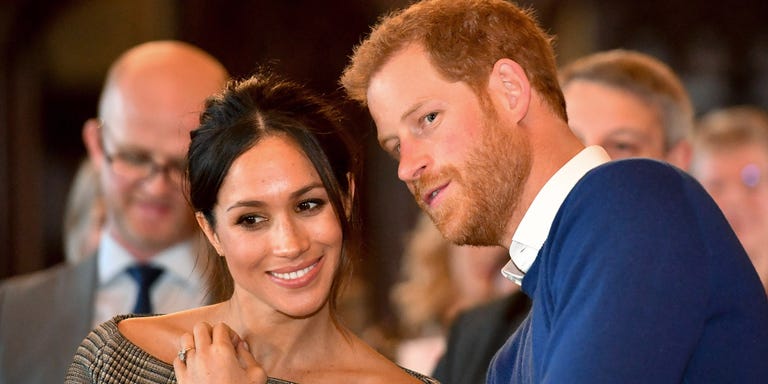 Strangely enough, back in October of last year, the Daily Mail reported a genealogy find claiming that Meghan Markle and Prince Harry are very distantly related. Though the full family tree shows that the couple's link dates fifteen generations back in time, we'll probably choose to forget this little fact.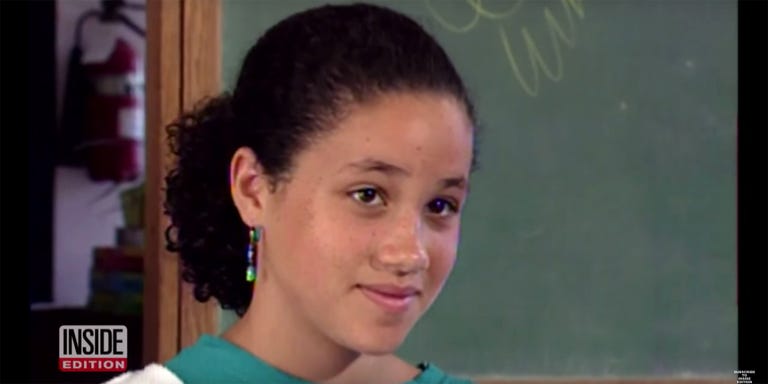 Markle was an early advocate for women's rights. At the tender age of 11, Markle was outraged by a commercial that outwardly suggested only women do dishes, so the budding feminist wrote a letter to Procter and Gamble asking them to amend the advertising language. The company agreed. Watch an interview she gave about that experience here.
A self-proclaimed "theater nerd," Markle told Marie Claire that she was always interested in both performance and politics, and was compelled to double-major in college. "I knew I wanted to do acting, but I hated the idea of being this cliché—a girl from L.A. who decides to be an actress," she explained. "I wanted more than that, and I had always loved politics, so I ended up changing my major completely and double-majoring in theater and international relations."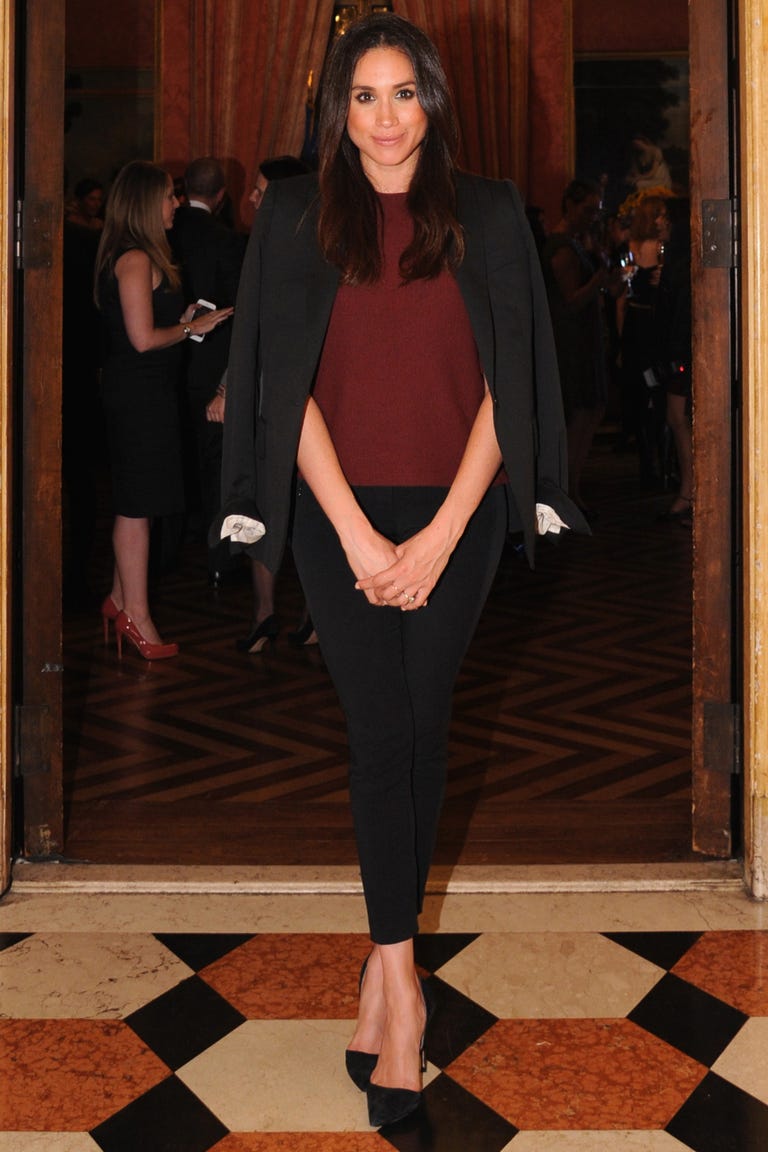 Markle discussed her career trajectory in an interview with Marie Claire, including her gig at the U.S. Embassy in Argentina right after college and planning for a future in politics. "By my junior year I had finished most of my credits, and so I applied for an internship at the U.S. Embassy, so I ended up working in the embassy in Buenos Aires for a few months," she said. "It was their economic devaluation and our Secretary of the Treasury at the time, Paul O'Neill, was there, so I'm 20 years old, in Buenos Aires, in a motorcade, doing that whole thing. I thought for sure I would still have a career in politics."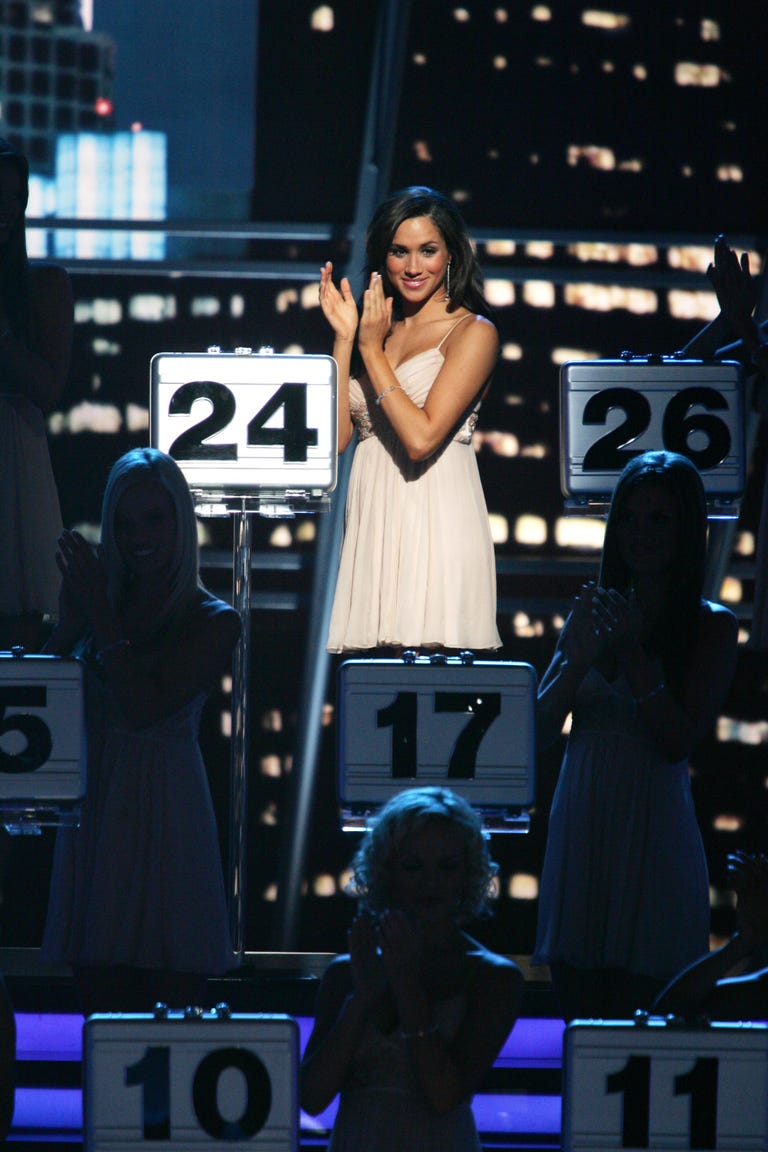 Before landing a lead role on Suits, Markle worked multiple on-camera gigs to stay afloat. "I would put that in the category of things I was doing while I was auditioning to try to make ends meet," said Markle of her time as a briefcase girl on Deal or No Deal. "Definitely working on Deal or No Deal was a learning experience, and it helped me to understand what I would rather be doing."
To make a tough time even tougher, Markle revealed that she never even held the show's lucky case. "I would end up standing up there forever in these terribly uncomfortable and inexpensive five-inch heels just waiting for someone to pick my number so I could go and sit down," she explained.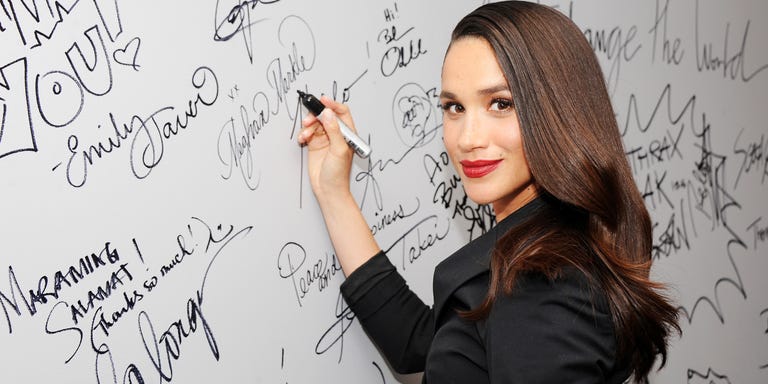 "I've always had a propensity for getting the cursive down pretty well," Markle toldEsquire of her incredibly neat penmanship. "I'm glad that in the land of no one seeming to appreciate a handwritten note anymore that I can try to keep that alive." And her handwriting actually turned into a little side hustle when the amateur calligraphist was asked to hand-design wedding invitations for celebrities. "What it evolved into was my pseudo-waitressing job when I was auditioning. I didn't wait tables. I did calligraphy for the invitations for, like, Robin Thicke and Paula Patton's wedding," Markle revealed.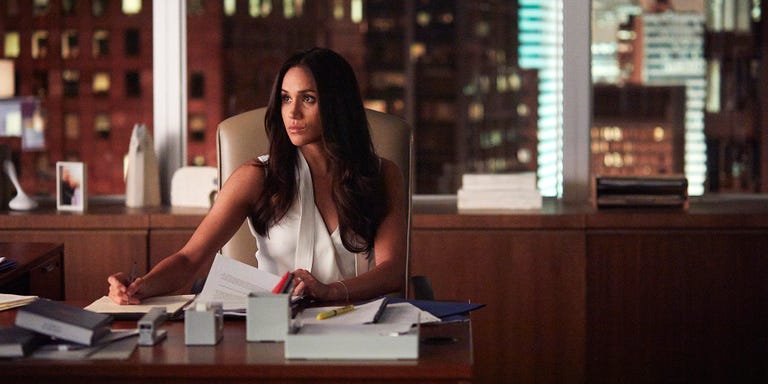 As with most believable characters, Markle felt a close connection to her Suits alter-ego, Rachel. "Rachel and I very similar: ambitious, driven, and always trying to take the bull by its horns," she explained to Marie Claire. Markle also citied her counterpart's sometimes-harsh self-criticism, revealing that she is always her own worst critic. "And again, maybe that's where I'm similar to Rachel, in that I'm harder on myself than anyone else might be," the actress said.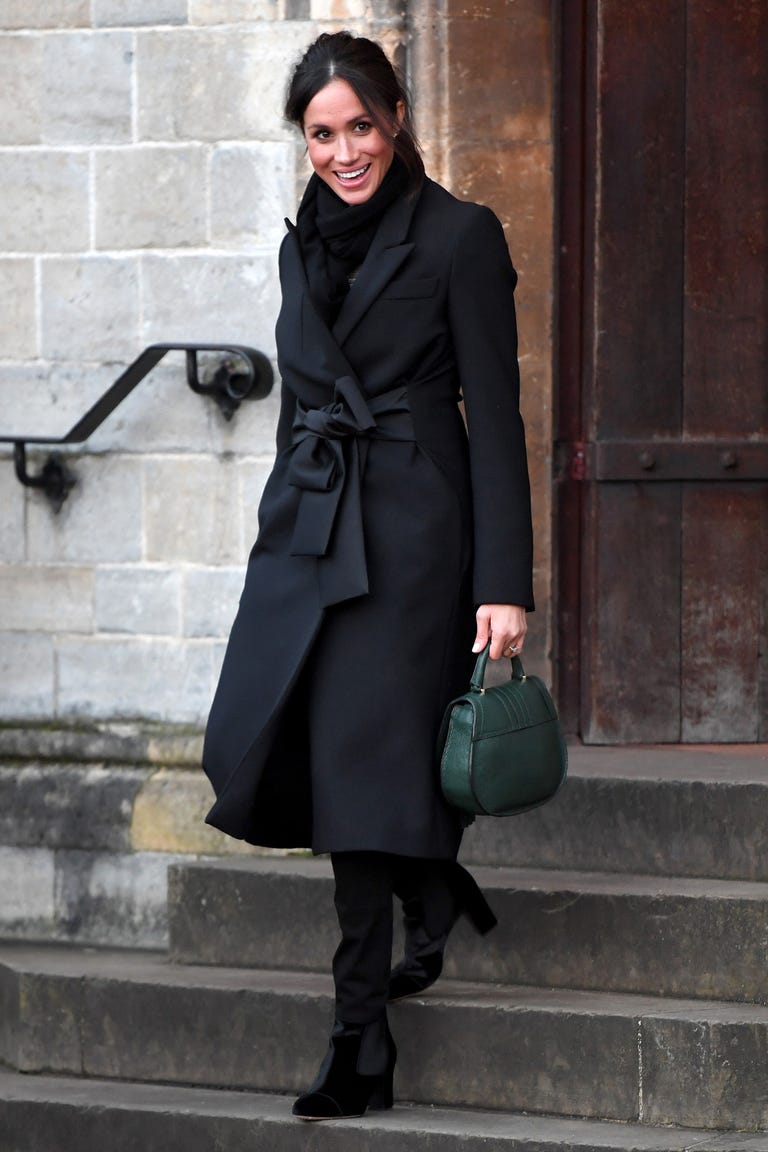 A clear fashion devotee, Markle's sartorial chops were recognized long before she hit the royal stage. According to Markle fan site, Meghan's Mirror, Canadian retailer Reitmans signed then-actress Markle as their brand ambassador in the fall of 2015 in an attempt to re-energize the label. In 2016, the Reitmans brand launched a capsule collection of dresses co-designed by Markle.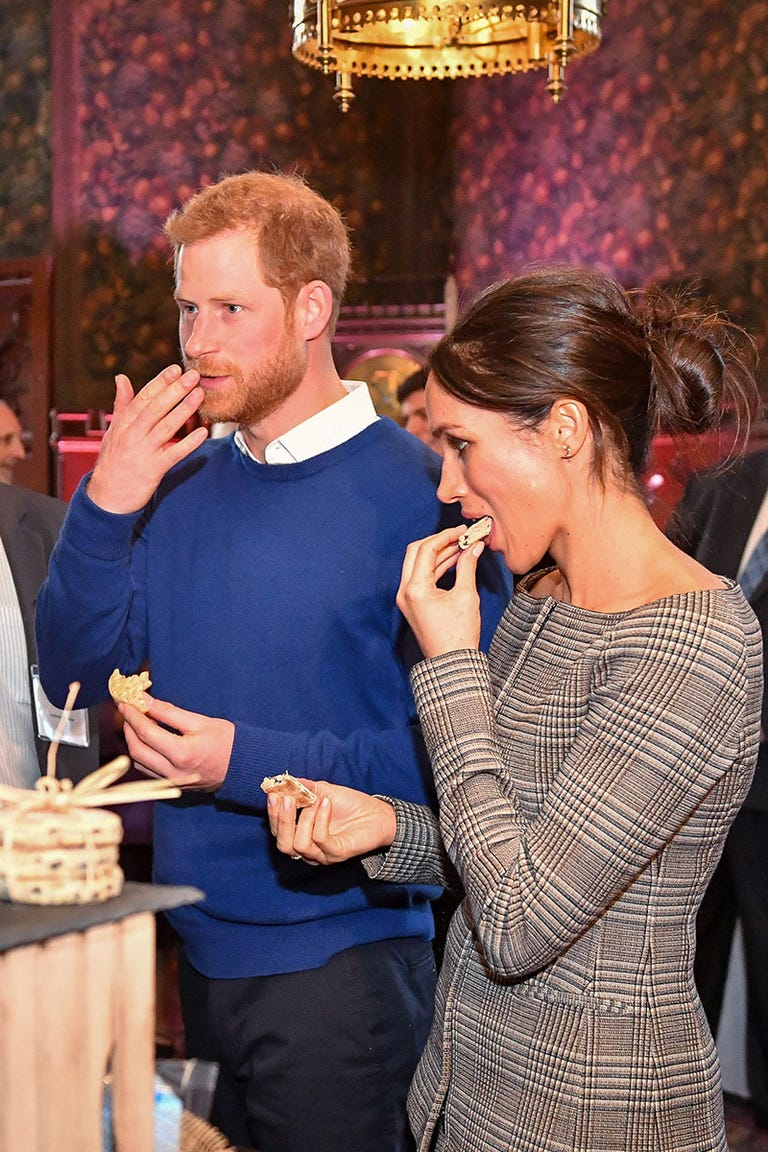 Markle told Marie Claire that Rachel, her Suits alter-ego, was created to be a foodie thanks to Markle's own food-obsession. "I love to cook," the actress explained. "My character is a foodie because they know that I'm a foodie. I'm always on the quest to find amazing new restaurants and new recipes." Markle even claims she was into fine dining and experimental cuisine before it became trendy. "I'm a California girl, right? I grew up with that farm-to-table dining before it was sweeping the nation," she said. "I do think there's some value to really throwing yourself into food and embracing where it comes from."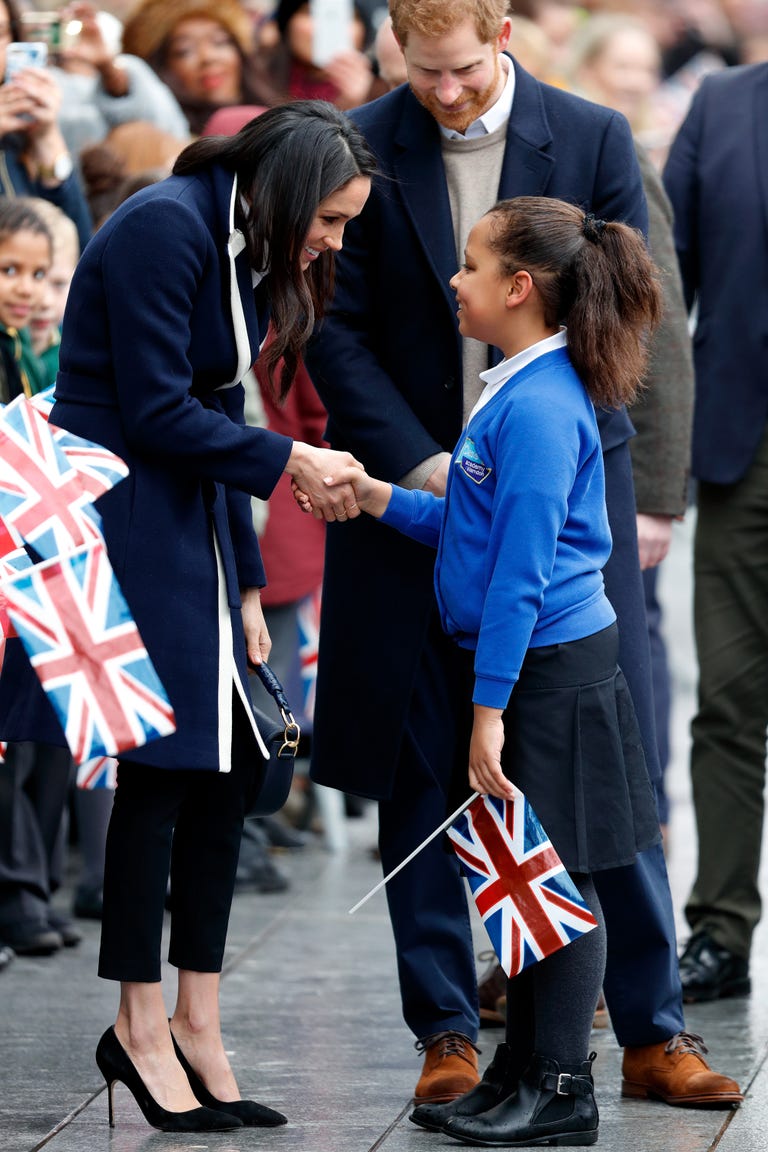 Along with her love of food, the royal-to-be claims to be a pro in the kitchen. "I can whip up a great snack on a whim with almost nothing," she told Esquire. "I pride myself in figuring out how to elevate a dish with a little preserved lemon, or then a sprinkle of Maldon salt." And it seems as though the future Duchess has already showed off her amateur chef chops at Kensington Palace, where she's baked little treats for Prince George and Princess Charlotte.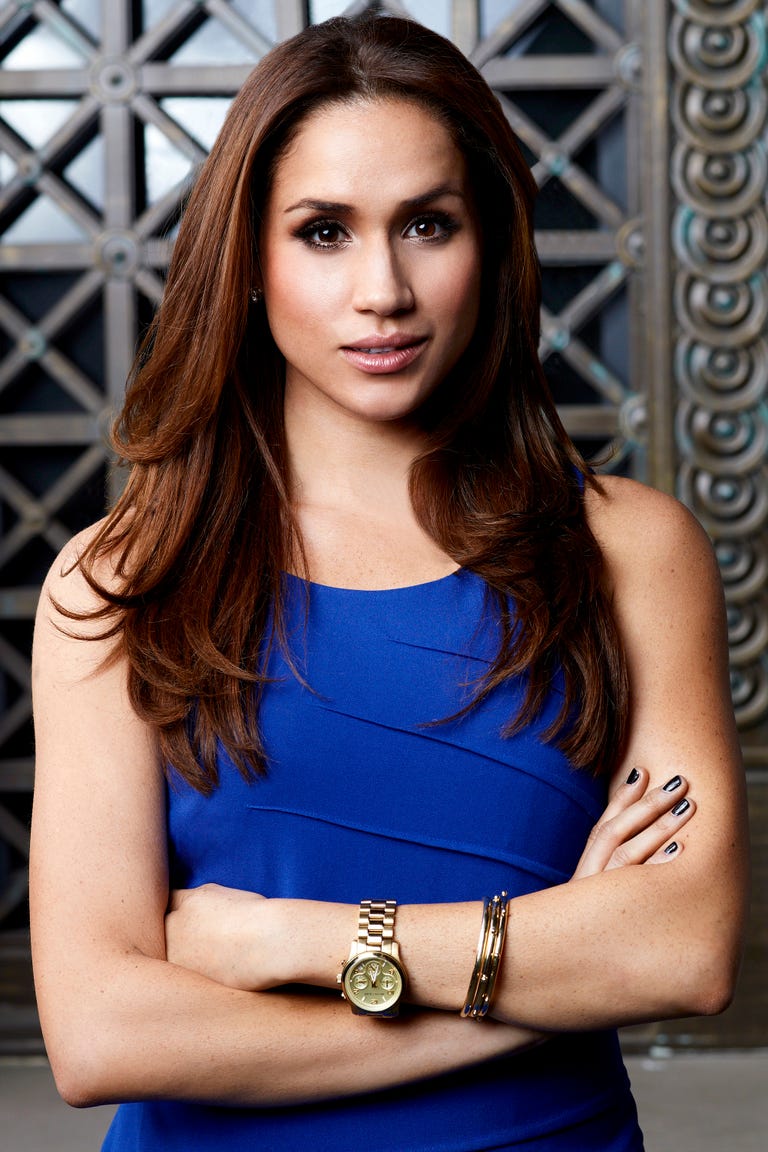 We know Markle has a BFF and personal stylist in Jessica Mulroney, but even when she's being dressed by Mulroney or others for Suits, she insisted on styling her own jewelry. "All the jewelry that I wear on the show is my own personal jewelry and family heirlooms, like my grandma's charm bracelet and my signet ring," she told Marie Claire.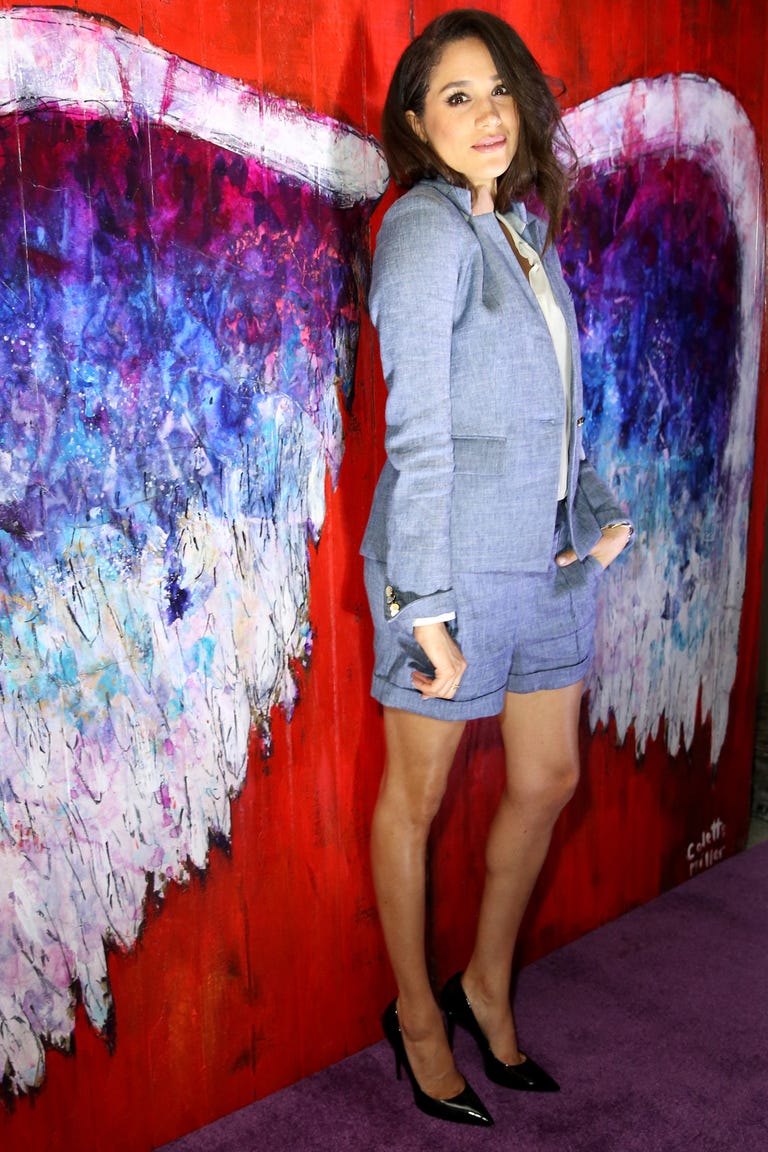 Though it's since been removed from the inter-webs, Markle used to run a lifestyle blog called The Tig, which she filled with a mix of food, travel, fashion, and beauty content, Markle told Allure that the blog title was born out of her discovery of the difference between red and white wine. "It's named after a wine called Tignanello," she said in a 2017 interview when the blog still existed. "I had a sip of it six years ago, and it was my first aha moment. You spend years going, 'Oh, I'll just have red or white. I don't really know what the difference is.' But then one day you take a sip of something and you're like, I get it. So the Tig became this personal idea of getting it—fashion, travel, beauty, all of it."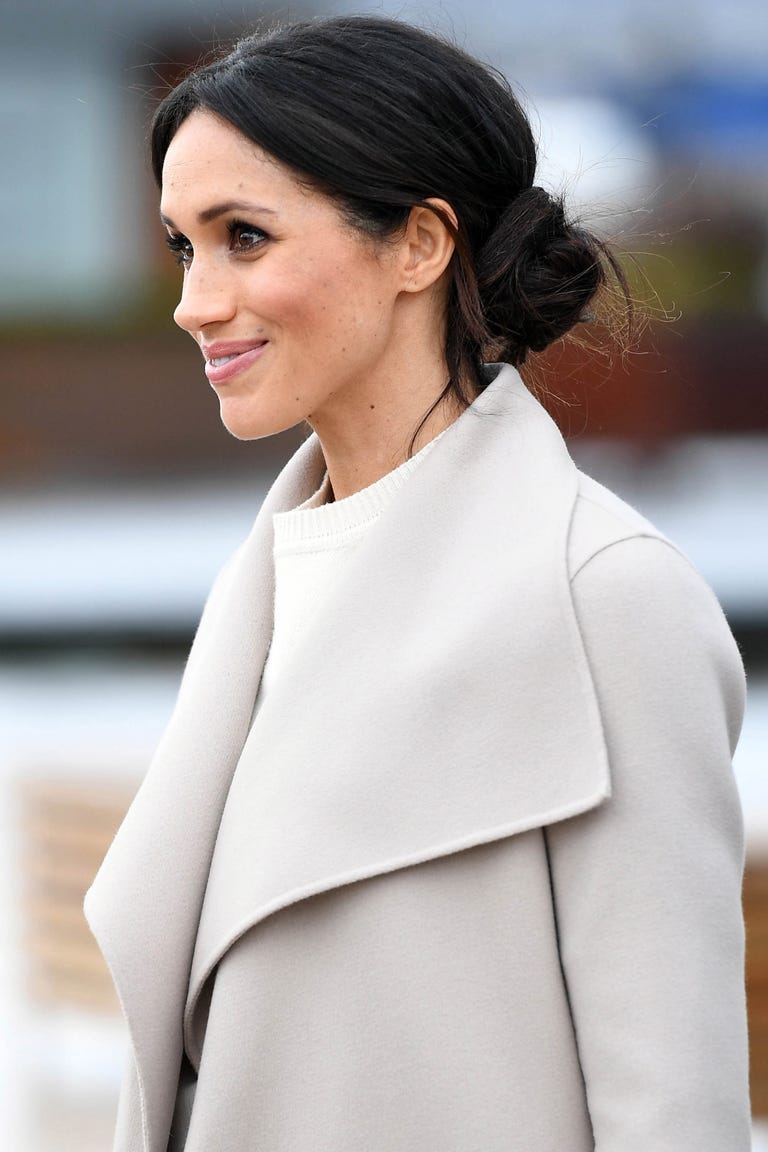 Back in early November, even before the royal engagement announcement, E! News reported that Markle's nose was one of mounting interest in the world of Hollywood plastic surgery. "Patients started to coming to see me about six months ago requesting Meghan Markle's nose," board-certified plastic surgeon Dr. Stephen T. Greenberg, MD, told E! "As things between her and Prince Harry started to heat up, attention definitely followed. Today, she is probably one of the top—if not the No. 1—request I get. Up until recently, the Kardashians were probably the most popular celebrity cosmetic requests."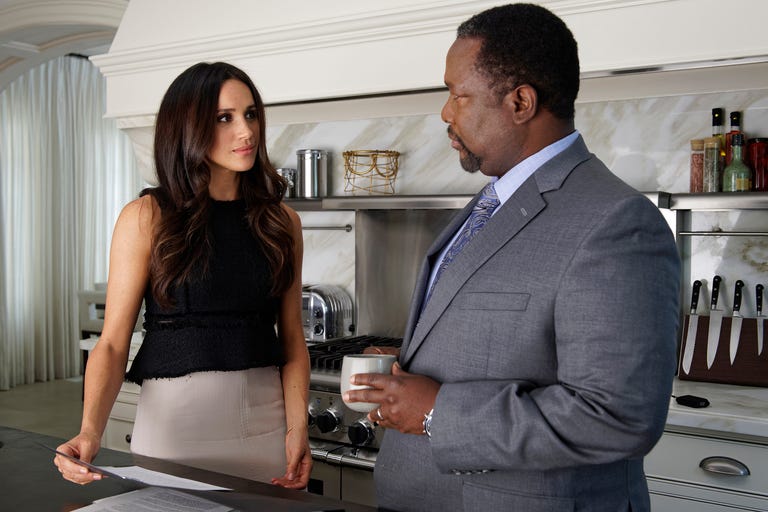 According to Markle's 2013 interview with Esquire, when the cameras stop rolling on their Toronto-based set, the whole Suits cast kicked it like normal friends. "Off-camera, there we are just playing Apples to Apples and drinking Scotch into the wee hours of the night," the American actress told the publication. Sounds like a pretty fun set.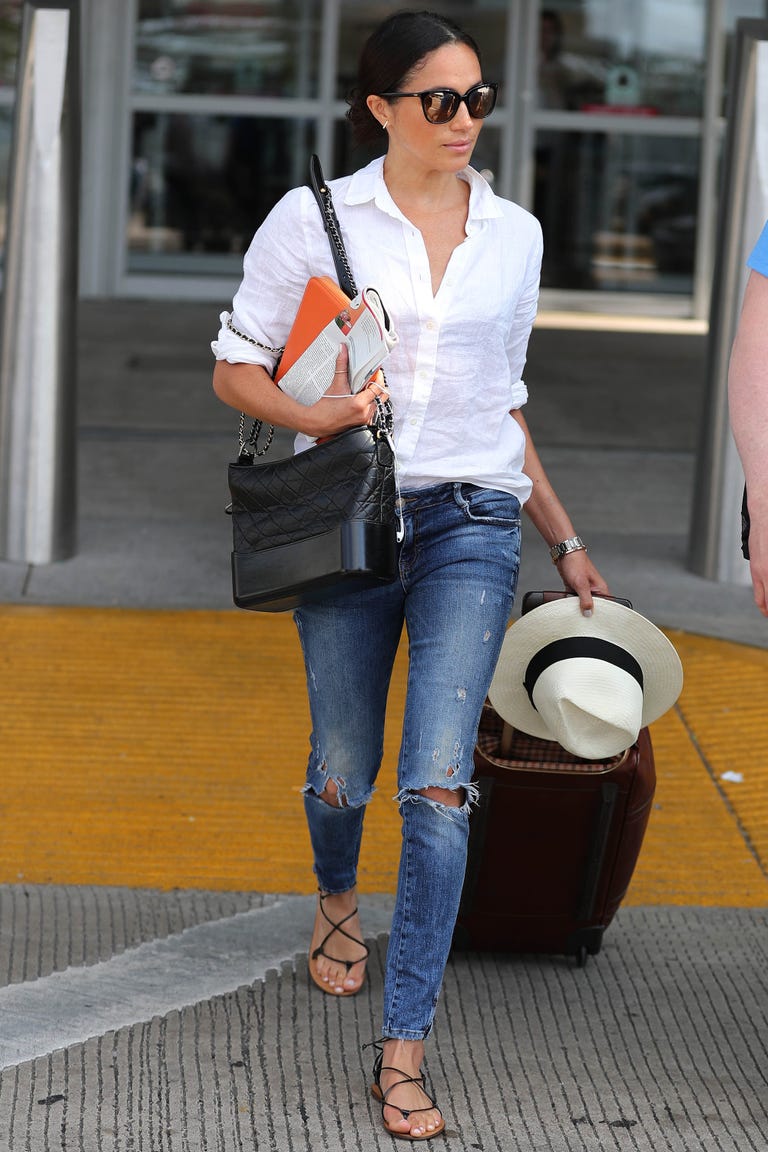 Even before the bride-to-be began traveling the world with Prince Harry, she was an excitement-seeking globe-trotter in her own right. "I love to travel," she told Marie Claire in 2013. "My most recent trips in the past year and a half have been biking through Vietnam, camper-vanning through New Zealand, and touring the whole coast of Croatia and the islands there. I always want off the beaten path, Anthony Bourdain-inspired travel."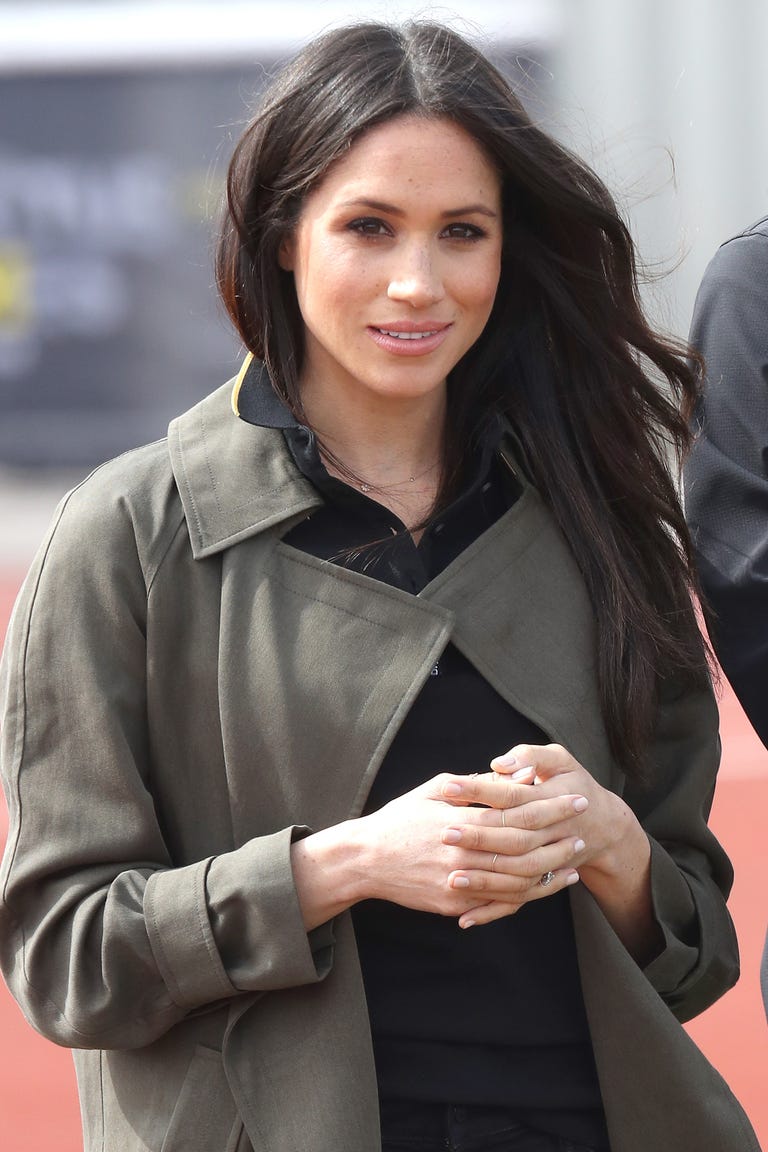 A travel hack courtesy of the royal-to-be, Markle says she always keeps tea tree oil in her carry-on "The one thing that I cannot live without when I'm traveling is a small container of tea tree oil," she told Allure. "It's not the most glamorous thing, but if you get a cut, a mosquito bite, a small breakout, no matter what it is, it's my little cure-all. It's inexpensive, it's small enough to carry on, and I bring it with me all the time."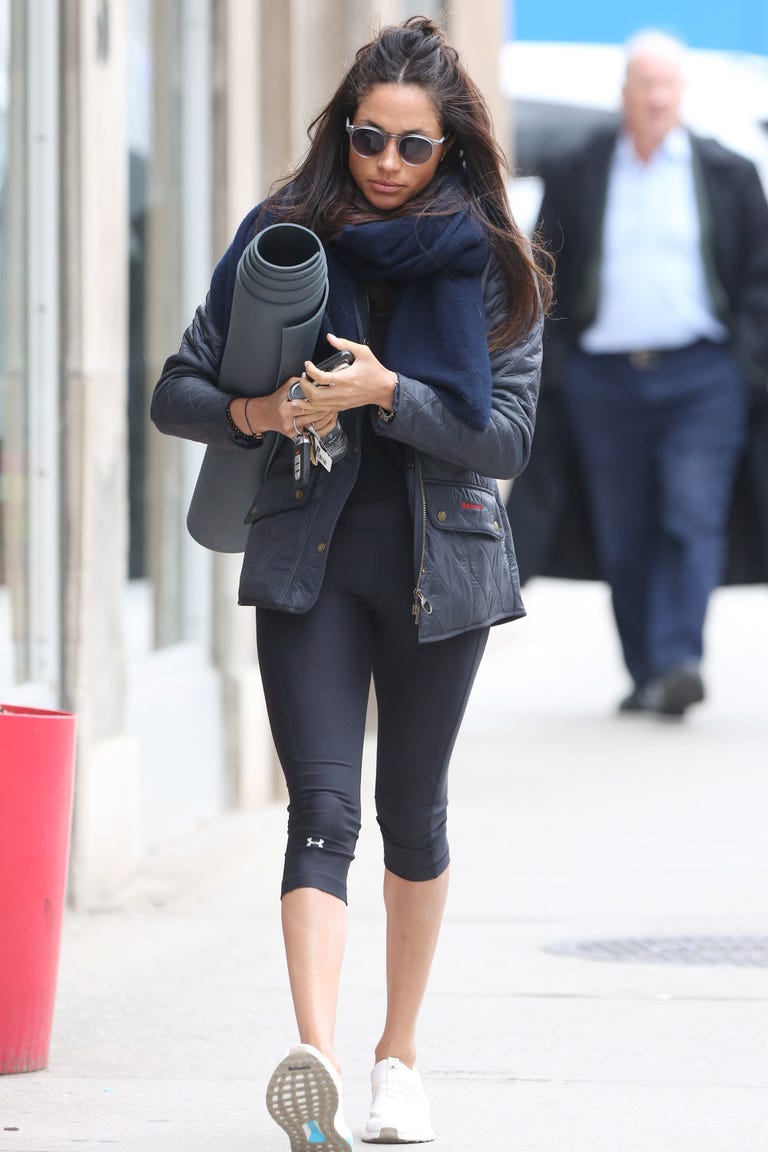 A California-girl, Markle grew up exercising outside. "By virtue of growing up really outdoorsy in California, I love running," she told Marie Claire. "And I do a lot of yoga, as well, so I think you just find that balance."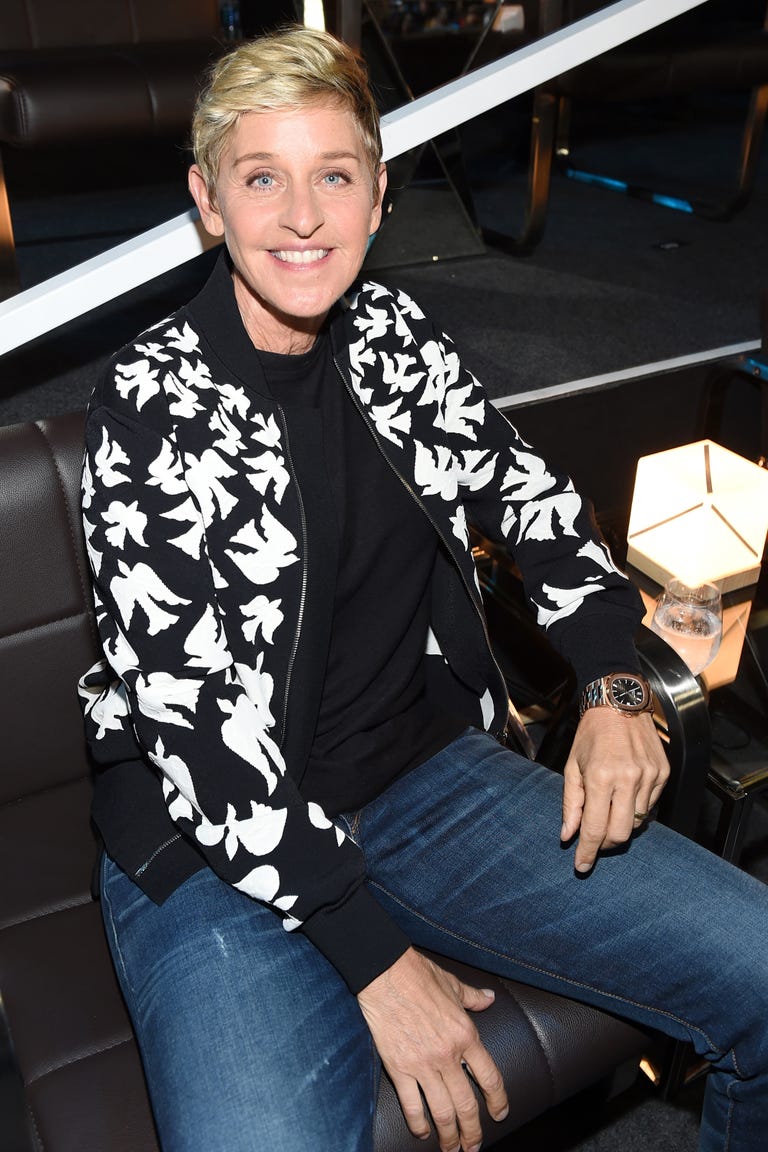 As the story goes, Meghan Markle ran into talk show host Ellen DeGeneres at an LA dog shelter. As Markle was playing with one particular rescue pup, the famous funny host walked in and told her to adopt him. "Now, I don't now her, but Ellen goes 'Is that your dog?'" Markle recalled to Reader's Digest Best Health. "And I said, 'No,' and she's like, 'You have to take that dog.' And I said, 'Well, I'm deciding.' And she's like, 'Rescue the dog!' It's sort of like if Oprah tells you to do something… And so I brought him home. Because Ellen told me to."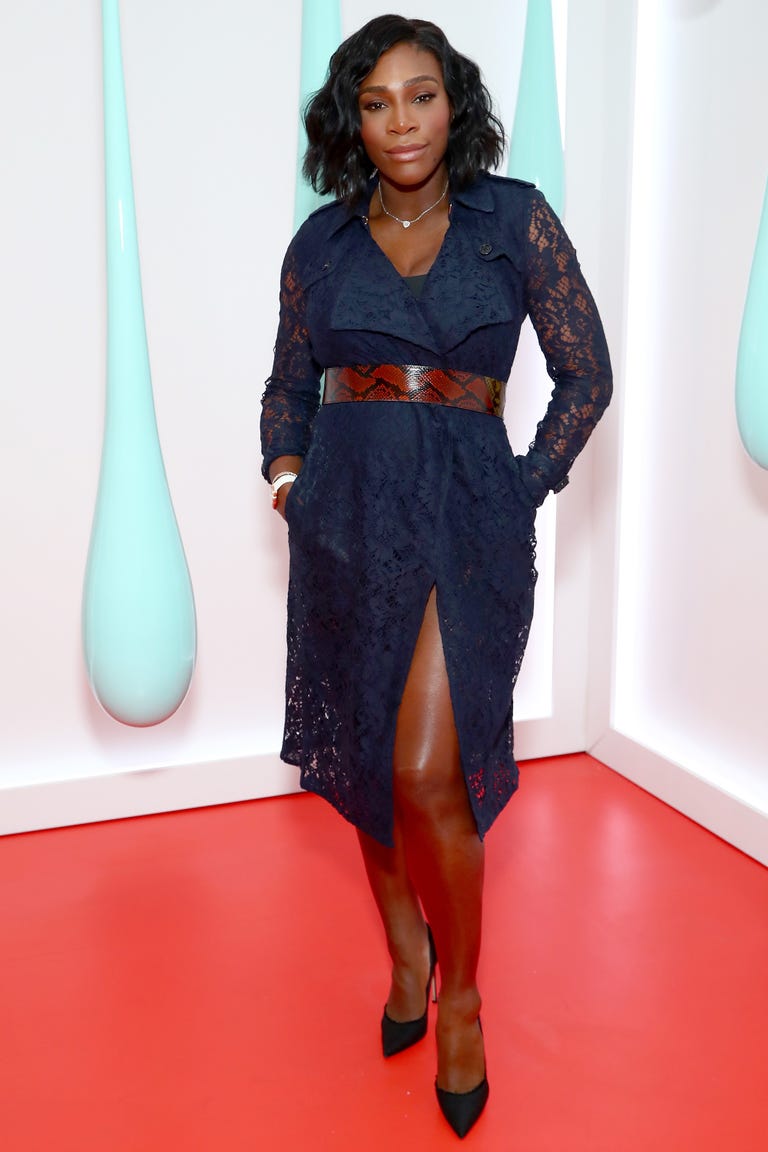 Williams and Markle quickly hit it off when they met at a celebrity charity event in 2014, according to the Daily Mail. Markle wrote about becoming friends with the tennis star in a blog post for The Tig. "She quickly became a confidante I would text when I was traveling, the friend I would rally around for her tennis matches and the down-to-earth chick I was able to grab lunch with just a couple weeks ago in Toronto," she wrote. Markle continued, "We are both the same age, have a penchant for hot sauces, and adore fashion, but what connects us more than those things is perhaps our belief in exceeding expectations–our endless ambition."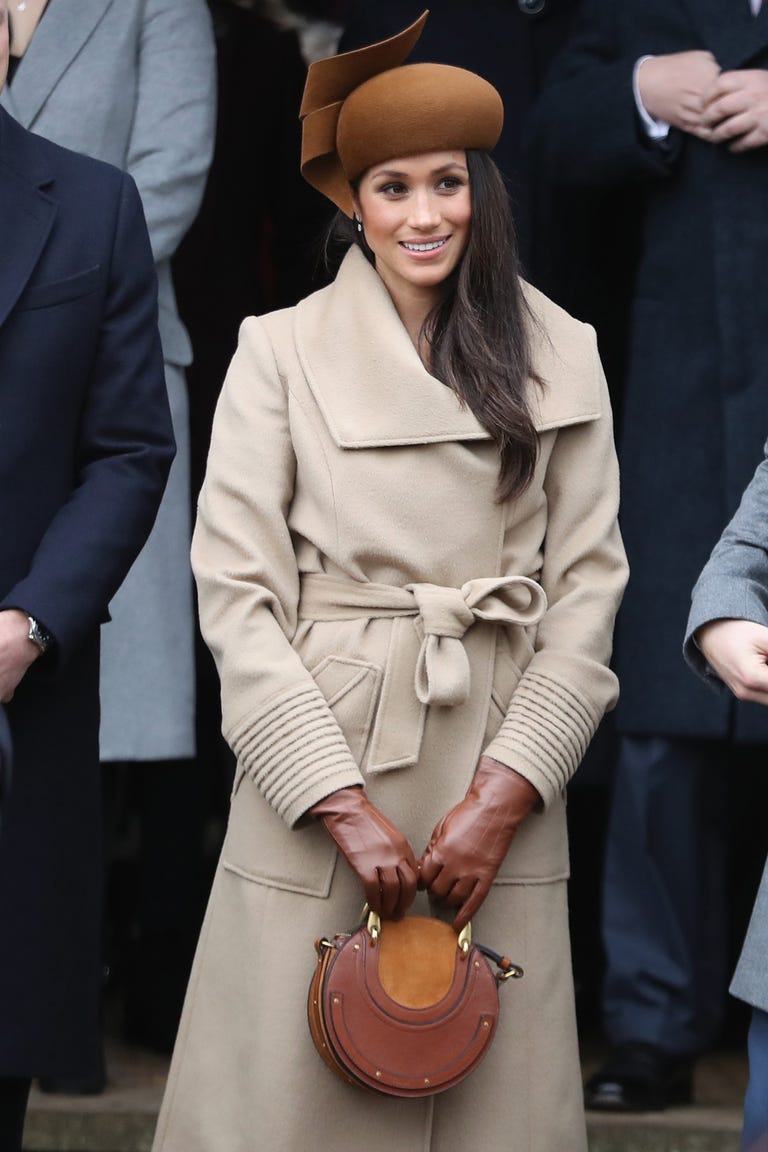 Markle is an active ambassador for World Vision Canada, one of her many philanthropic initiatives. "In 2016, the actress became the Global Ambassador for World Vision Canada, and has since traveled to Rwanda and India to support campaigns for clean water and women's education," Elle reported back in November of 2017. "She's also worked with the United Nations Entity for Gender Equality and the Empowerment of Women as an Advocate."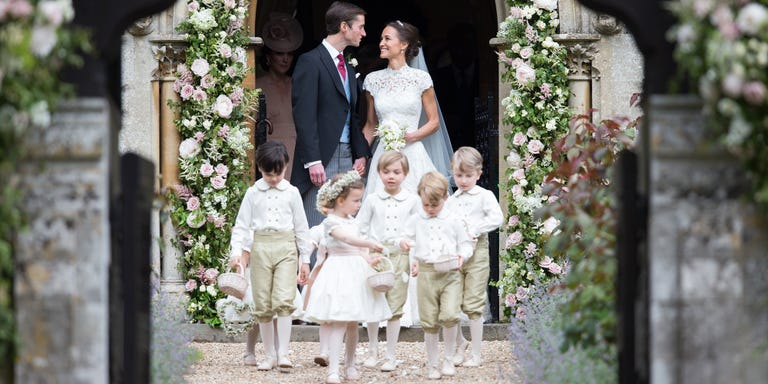 Early in their relationship, Harry reportedly drove about 100 miles to bring Markle to his sister-in-law's wedding reception.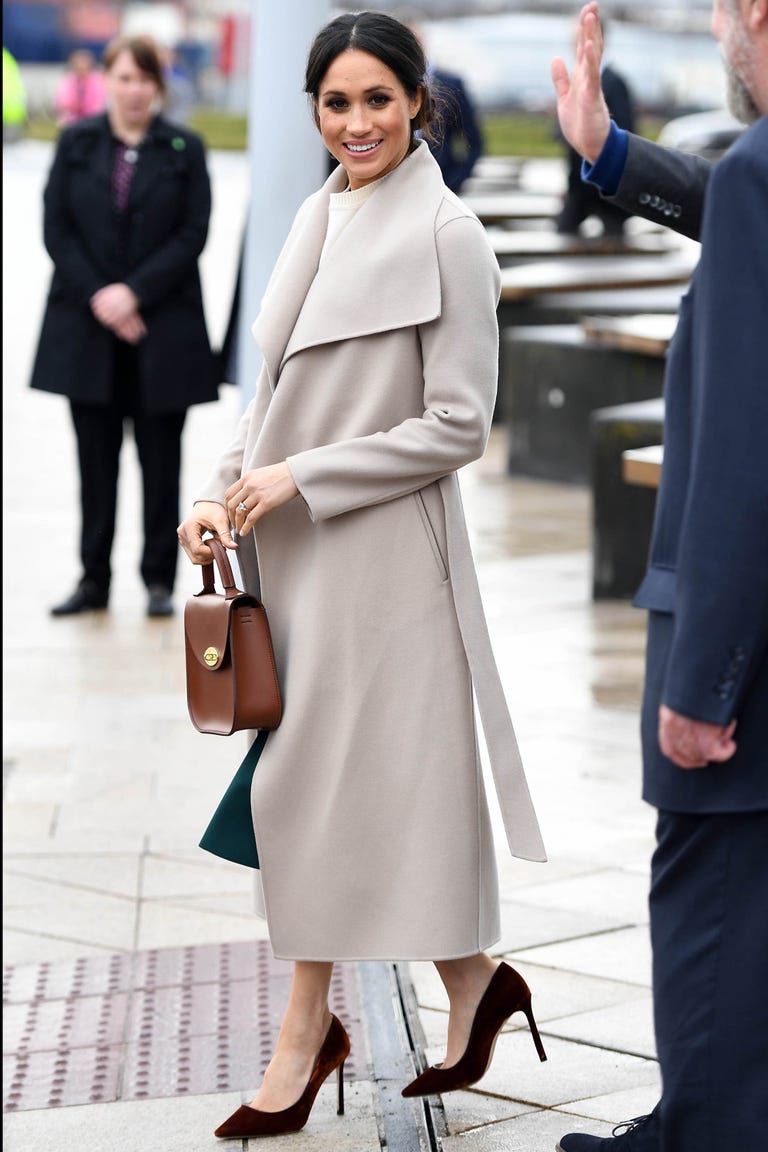 This one most people know, but it's pretty iconic: Meghan Markle was reportedly the most-Googled actress of 2016. It'll be interesting to see where her search stats land in the year she actually becomes a royal.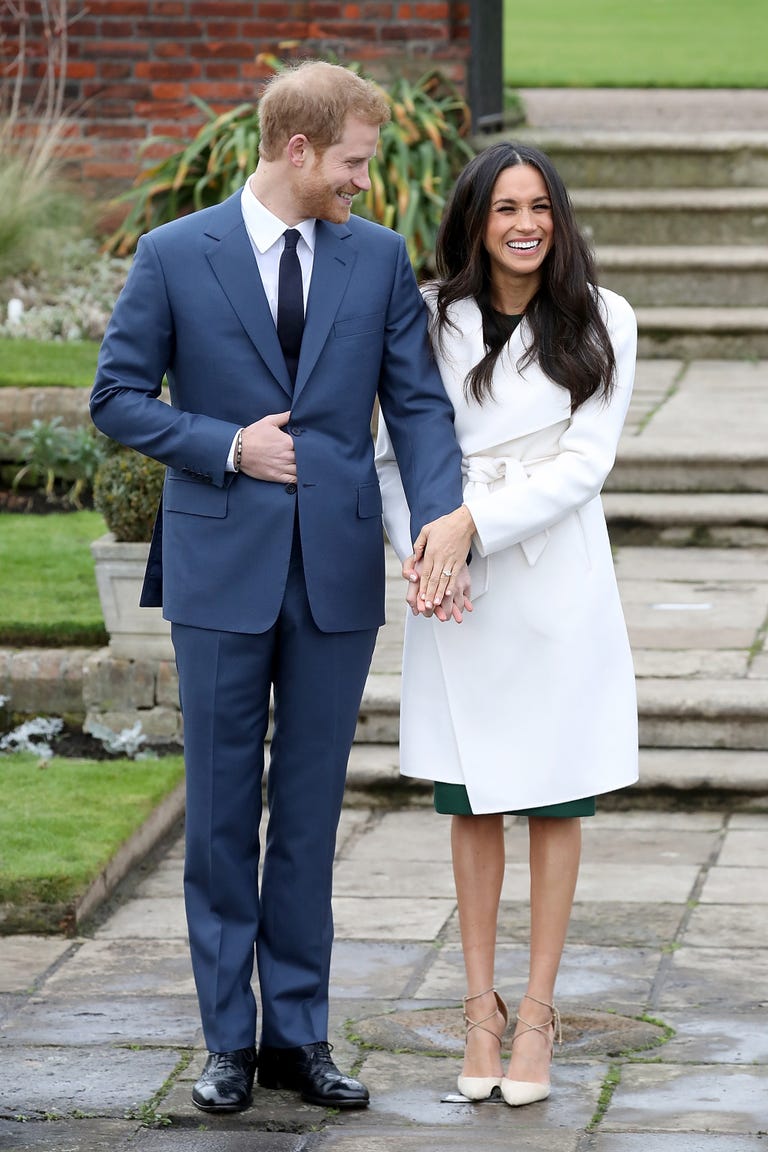 Markle could possibly become the first woman to hold the title The Duchess of Sussex after her official wedding ceremony. According to The Telegraph, "male members of the royal family receive a title from the monarch on their wedding day, and the vacant title Duke of Sussex is regarded as the most likely choice for the Prince." If the Queen does indeed bestow the name Sussex on her grandson, then Markle will become HRH The Duchess of Sussex.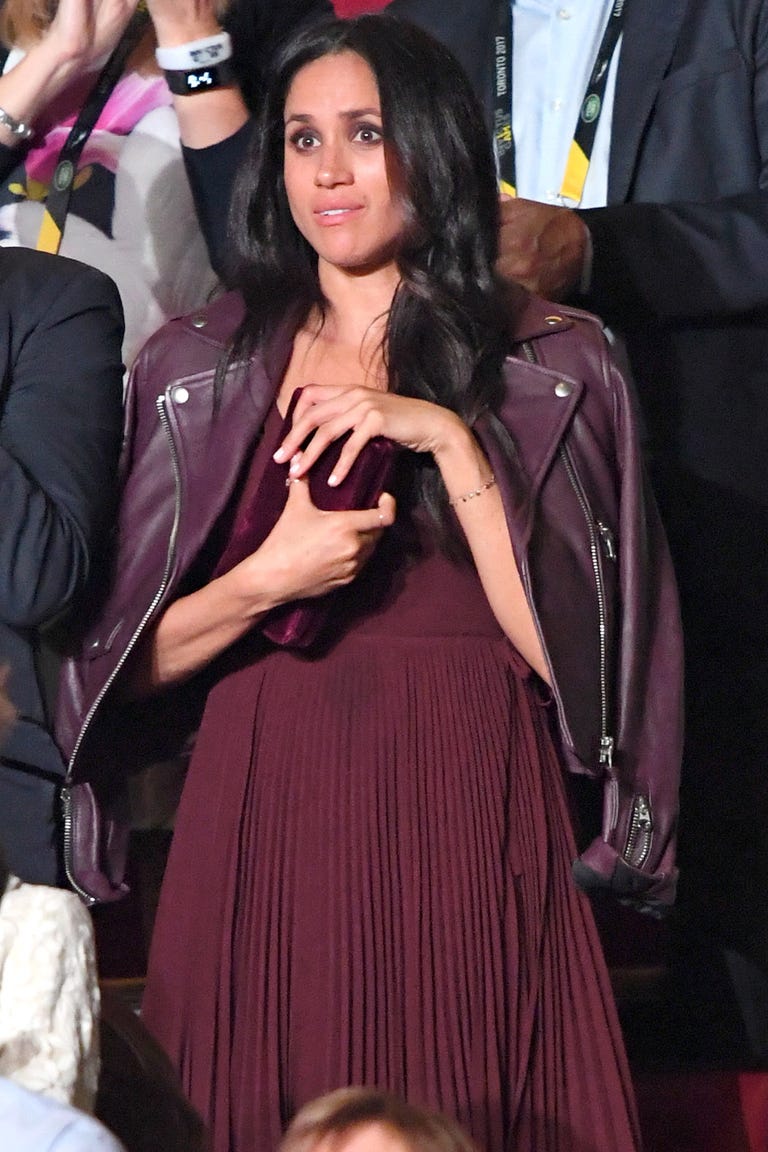 Samantha Markle (who also known by the name Samantha Grant) is reportedly authoring a memoir (note: not a juicy tell-all) about growing up with the soon-to-be-royal. The book is tentatively titled The Diary of Princess Pushy's Sister. Read everything we know about Meghan's estranged sister-turned-author here.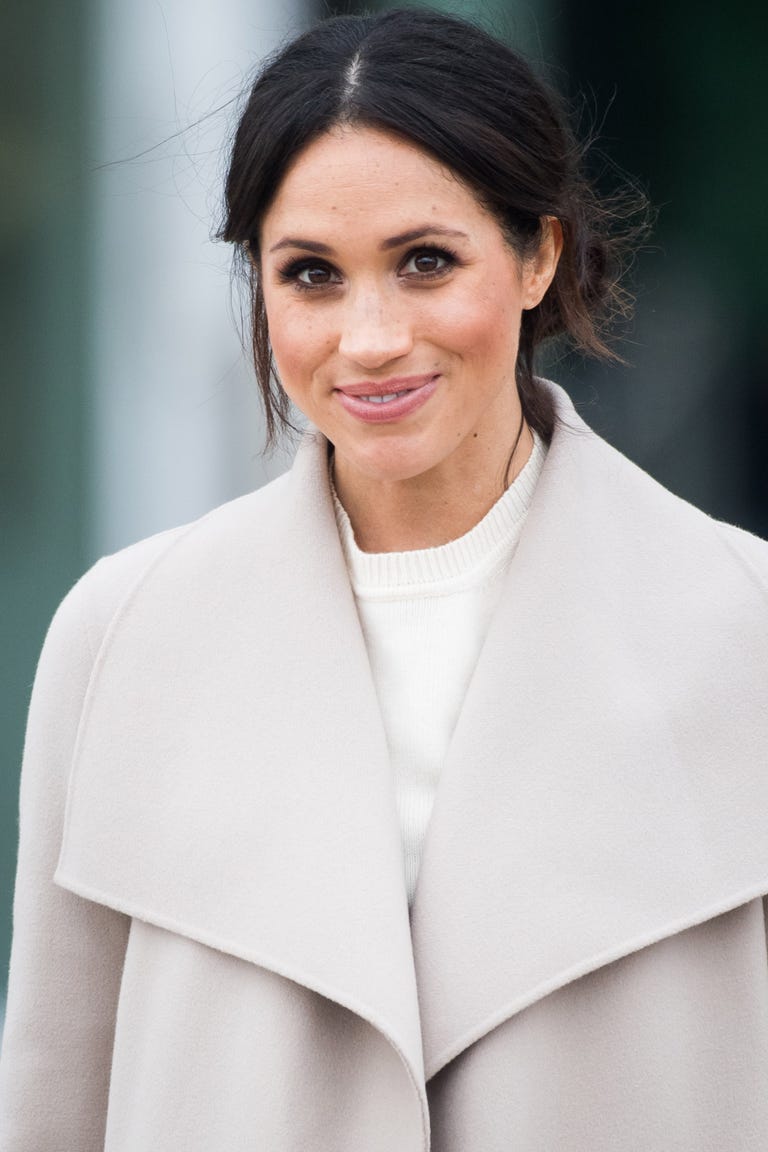 "I love Nars blush in Orgasm," Markle told Allure in a 2017 interview. "I use it on and off camera because it gives you a nice glow from within." Other makeup bag staples for Markle also come from cult-followed brands, like Dior and Make Up For Ever. "My favorite mascara is Diorshow Iconic, and then I love the Make Up For Ever HD Powder," she told the publication.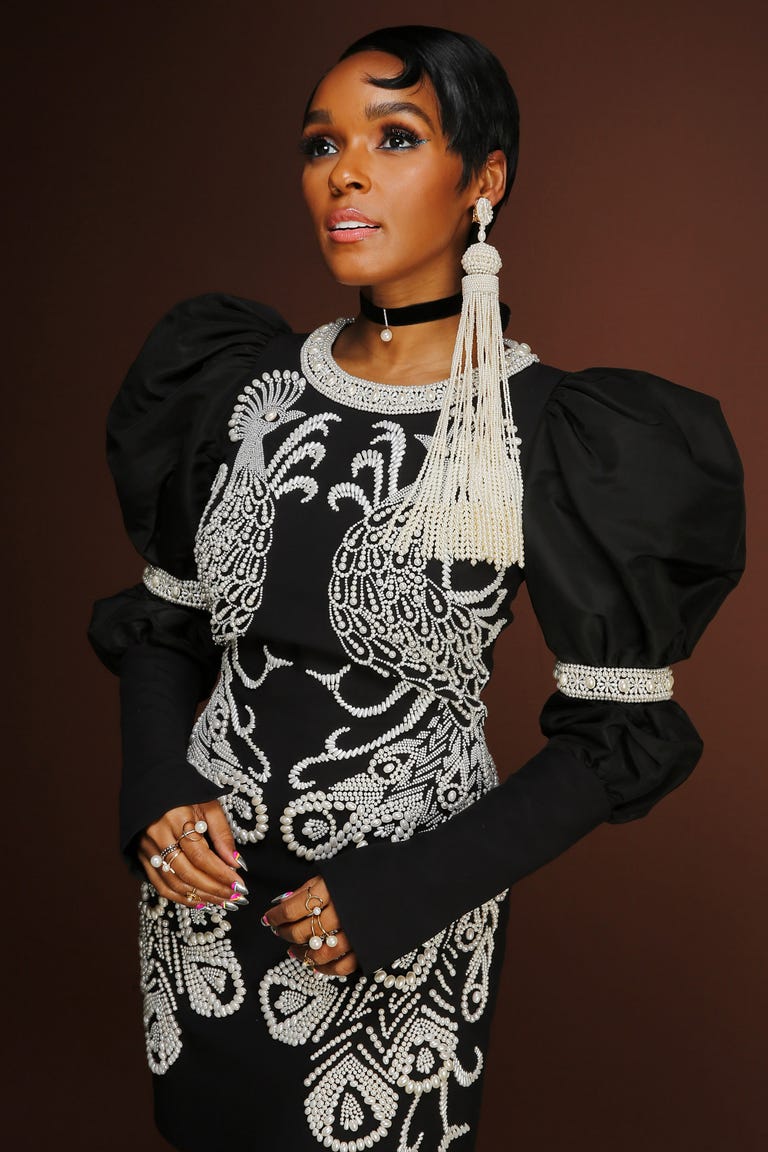 Another find from the post-mortem archives of The Tig reveals tjhat Markle's music tastes include indie. "In a recent post to her lifestyle blog the 35-year-old shared a playlist of music she's currently listening, which includes the likes of Crystal Fighters, Maggie Rogers, and Janelle Monáe," Elle reported in 2017.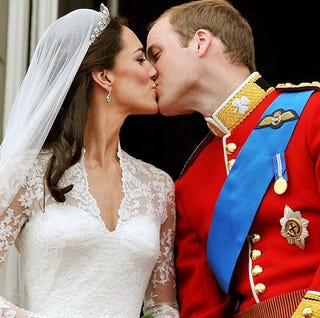 Source: Read Full Article