Everyone's Talking About Meghan Markle Crossing Her Legs at a Royal Function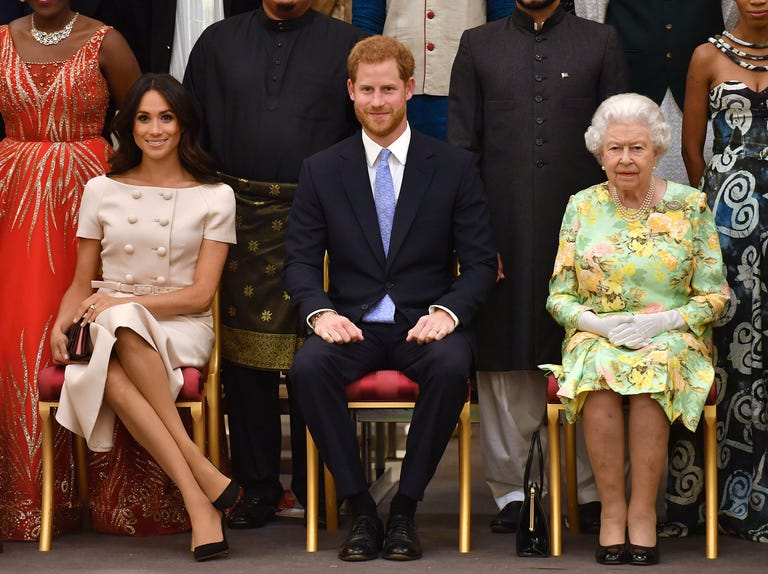 Today in petty royal news, it appears Meghan Markle has caused a stir for the way she chose to sit at the Queen's Young Leaders Awards ceremony. Instead of lounging in the signature "duchess slant" (more on that later), she crossed her legs at the knees while sitting with Prince Harry, the Queen, and other attendees at the event yesterday.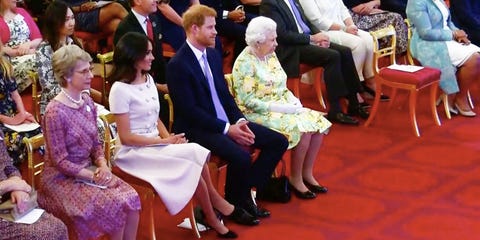 She also did it while posing for a photo afterwards.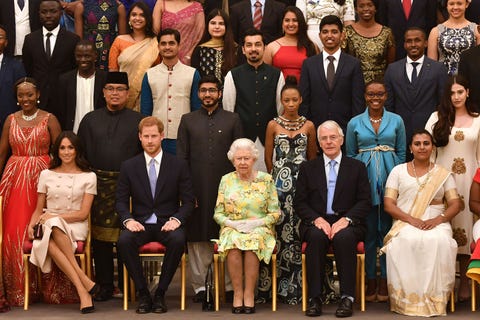 The Duchess of Sussex made a stunning appearance in a blush Prada skirt set, but some viewers still spoke out on social media to critique her sitting style.
So why all the fuss? There's no written formal rule stating women in the royal family are banned from crossing their legs while sitting. However, the critics were likely expecting to see Markle in the "duchess slant," a typical sitting pose for women in the royal family which was coined after Megan's sister-in-law, the Duchess of Cambridge.
The position involves sitting with an "egg's width of distance" between your back and the chair, keeping your chin parallel to the floor and your back straight, putting your knees and ankles together, slanting your legs to the side, and placing your hands on your lap, etiquette expert Myka Meier, founder of Beaumont Etiquette, told People.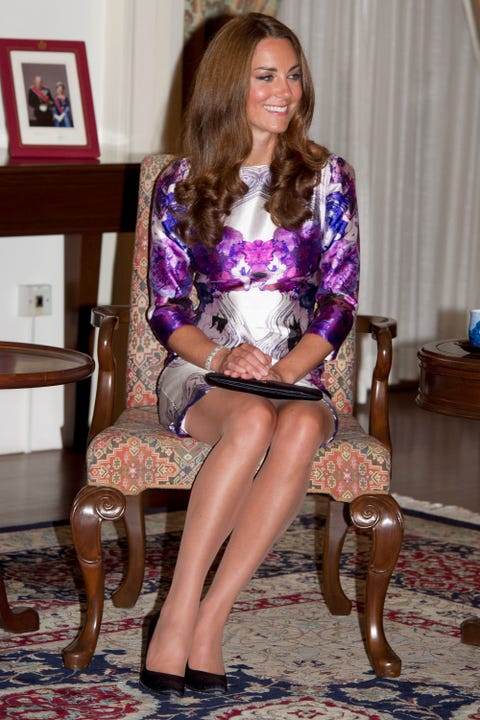 You may also choose to cross your ankles.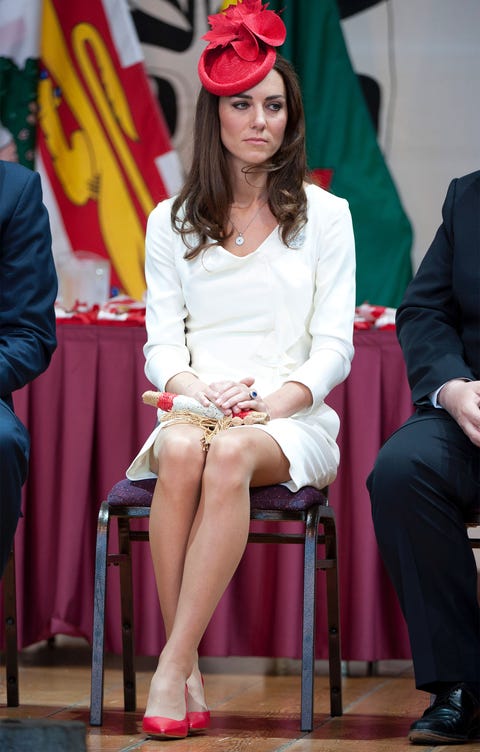 "Typically the 'duchess slant' is used when a lady has to sit for an extended amount of time while keeping poise and posture," Meier previously told People. It's also a modest pose if you're wearing a skirt or a dress and it's flattering because it elongates your legs in pictures.
FYI, Markle has already mastered the pose. She's sat in the "duchess slant" during previous royal events, even those in the Queen's company.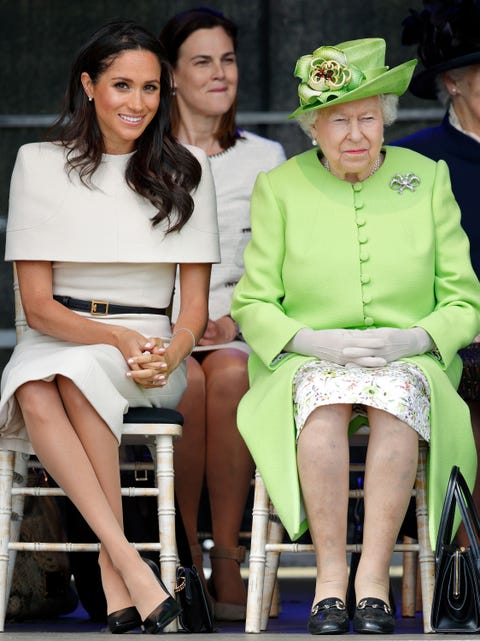 Although it may be less common for royal women to cross their legs, many have done it before. Even the poster child for the "duchess slant," Kate Middleton, has crossed her legs on royal engagements.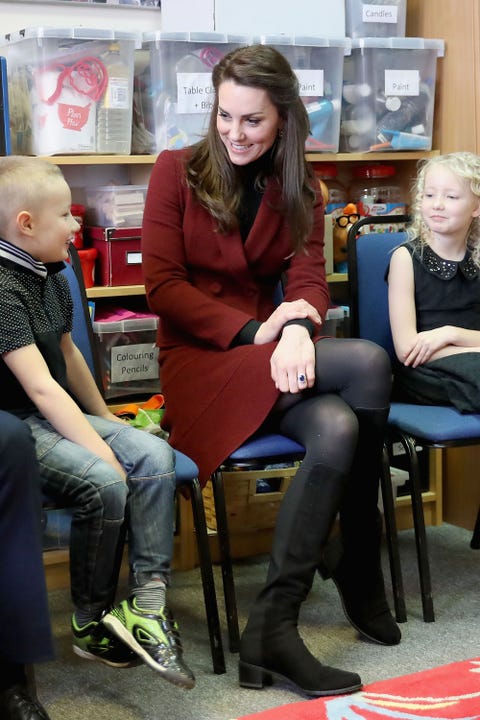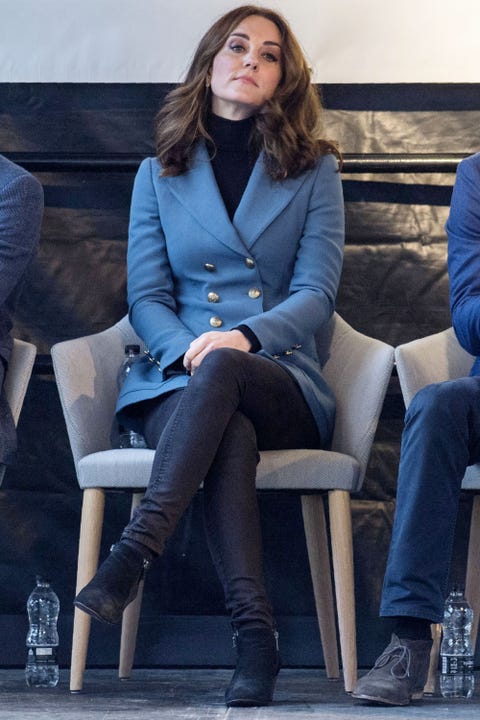 Princess Diana has done it too.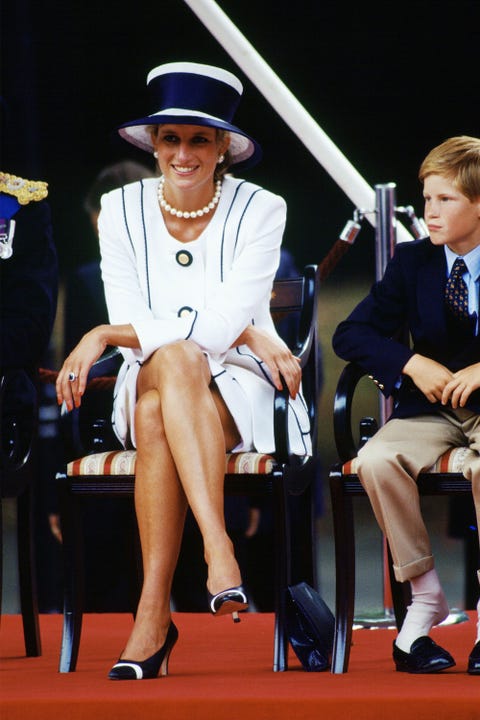 So has Princess Anne.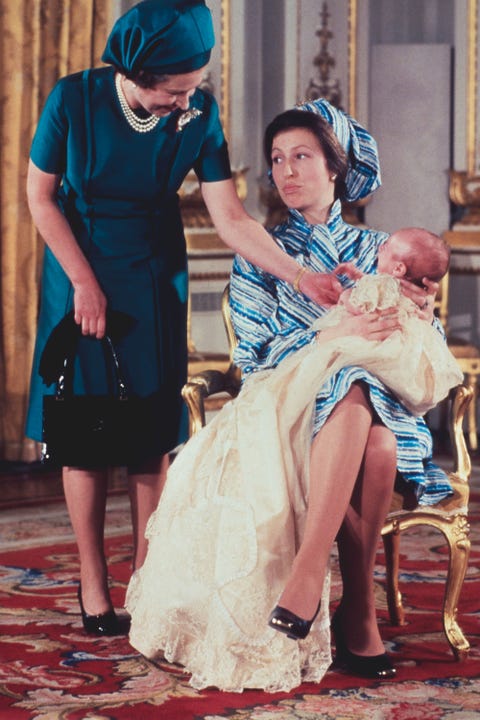 And even the Queen.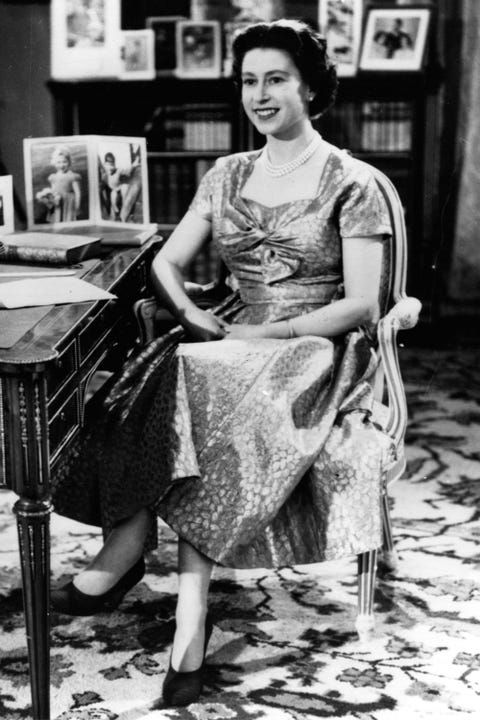 Meghan Markle is undergoing a six-month royal training period with the Queen's former private secretary; she's transitioning into her new life as a Duchess just fine. Let's cut her some slack, shall we?
Source: Read Full Article