Everything We Know About Meghan Markle's Family
Meghan Markle's engagement to Prince Harry has captured the world's attention, especially as the former actress has moved to England to live with her fiancé. Born and raised in LA, Markle had kept much of her personal life private prior to dating the royal. Here are the main members of Meghan Markle's family you should know about: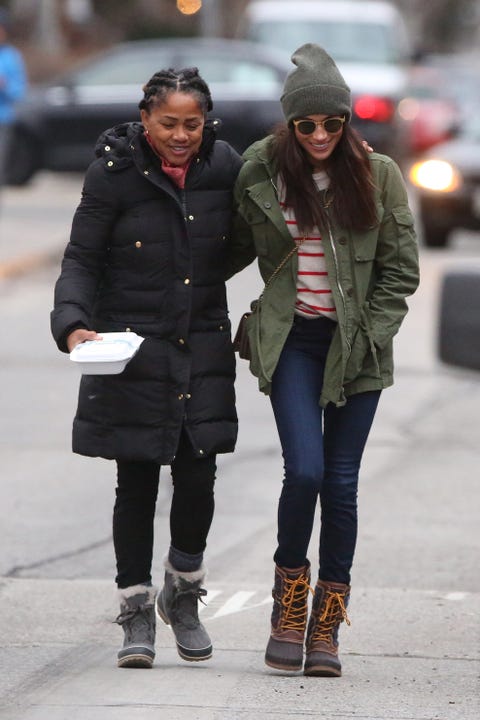 Markle's mom is Doria Ragland.
Markle was raised by her mom and dad in LA. Her mom, Doria, is a yoga instructor and social worker. According to the Daily Mail, Markle's parents divorced when she was just six years old, after which she lived with her mom.
Doria was spotted at the Invictus Games in Toronto this year, supporting her daughter and Prince Harry. According to Us Weekly, it was at the Invictus Games that Prince Harry sought Doria's permission to propose to Markle. During their first joint interview, Harry called Markle's mom "amazing."
Ragland will accompany her daughter during her car ride to Windsor Castle for the royal wedding.
Her dad is Thomas W. Markle.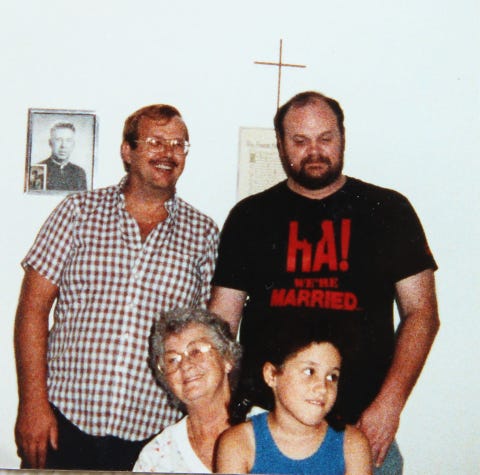 Markle's dad is a big part of the reason she developed a career in television. Thomas W. Markle worked as a lighting director on shows including Married with Children and General Hospital. He won a Daytime Emmy Award for Outstanding Achievement in Lighting Direction for a Drama Series.
In an interview with Esquire in 2013, Markle said of her dad, "Every day after school for 10 years, I was on the set of Married… with Children, which is a really funny and perverse place for a little girl in a Catholic school uniform to grow up. There were a lot of times my dad would say, "Meg, why don't you go and help with the craft services room over there? This is just a little off-color for your 11-year-old eyes.'"
Thomas Markle is confirmed to walk Meghan down the aisle on her wedding day.
Markle's outspoken about her experiences growing up biracial.
In an essay written for ELLE UK in 2015, Markle said, "My dad is Caucasian and my mom is African American. I'm half black and half white." She notes a traumatic moment in her childhood when, "My teacher told me to check the box for Caucasian. 'Because that's how you look, Meghan,' she said. I put down my pen. Not as an act of defiance, but rather a symptom of my confusion." And she points to her role on Suits as being crucial: "Some households may never have had a black person in their house as a guest, or someone biracial. Well, now there are a lot of us on your TV and in your home with you."
Markle has a half-sister named Samantha Grant.
According to The Sun, Markle's half-sister (they have the same father) is writing a tell-all book called The Diary of Princess Pushy's Sister, about her soon-to-be royal sibling. Samantha lives with multiple sclerosis, and regularly posts about her half-sister on social media, despite being estranged from her since 2008.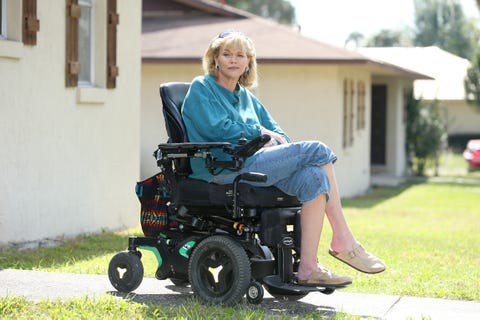 According to E!, "Grant recently changed her last name to Markle" in a bid to get closer to the former actress. However, a source also revealed to E! that "Samantha Grant doesn't have a relationship with Meghan Markle… As they were 17 years apart, they were never raised in the same house."
She also has a half-brother Thomas Markle Jr.
The 51-year-old, who currently resides in Oregon, recently voiced his disapproval of Harry and Meghan's relationship, calling their upcoming nuptials "the biggest mistake in royal wedding history" in a hand-written letter to the prince. The last time Thomas Jr. and Meghan saw each other was reportedly in 2011 for their grandmother's funeral, Daily Mail reports.
His former wife, Tracy, and their son, Tyler, appeared on British news and revealed that they didn't receive invites for the wedding. Tyler said the last time he spoke to Meghan was three years ago. Despite lacking an invite, the pair seemed supportive of the bride-to-be. "This is a fairytale come true for so many people," they said.
Source: Read Full Article