Florence Pugh wore Valentino to the pre-strike 'Oppenheimer' London premiere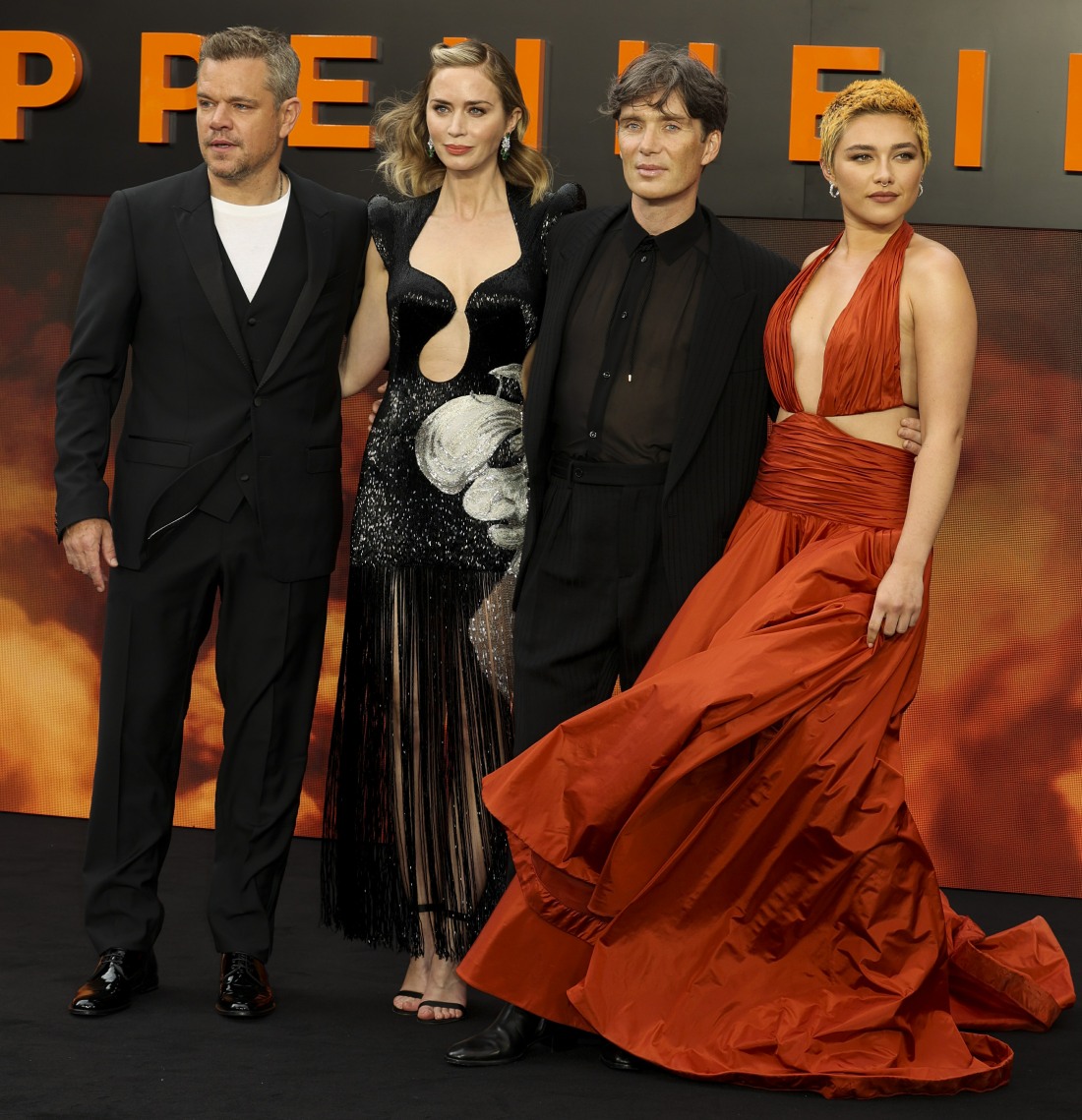 The casts of Barbenheimer arrived in London mid-week, and on Wednesday, Barbie and Oppenheimer had dueling events – one premiere, one photocall, and a fan event. Then the SAG-AFTRA union left its negotiations with the studios and said that on Thursday, the actors would go on strike. A strike means that SAG members are not even allowed to do promotional junkets or attend premieres or Comic Con or anything like that. But… the timing was key. First a vote had to be held in LA, then the strike was called mid-morning on the west coast. So it ended up working out that the cast of Oppenheimer actually did some interviews and walked the premiere carpet in London, then halfway through the premiere, the cast went on strike.
So, here are some fashion notes from the last promotional event for Oppenheimer! Emily Blunt wore McQueen, an improvement over that ghastly mint Balmain in Paris. I don't know if she was trying to "pout" as she posed or if that's just what her face does now. Meanwhile, Florence Pugh wore a stunning Valentino gown with a full skirt. Her stylist matched the burnt orange color to… the color of the atomic bomb on the posters. Bombshell!
As I said, the cast did get to do some interviews – apparently, they moved up the time of the premiere just so the cast could do some last-minute interviews. The cast spoke to each other beforehand about what they would do once the strike was called, and they made a point of walking away from the premiere at the same time. Matt Damon was especially vocal about his support for his union, even though Deadline Hollywood tried to make it sound like he was against the strike. (Minor update: Deadline deleted their original tweet which was an incomplete quote from Matty D, but now they've updated it.)
— Deadline Hollywood (@DEADLINE) July 14, 2023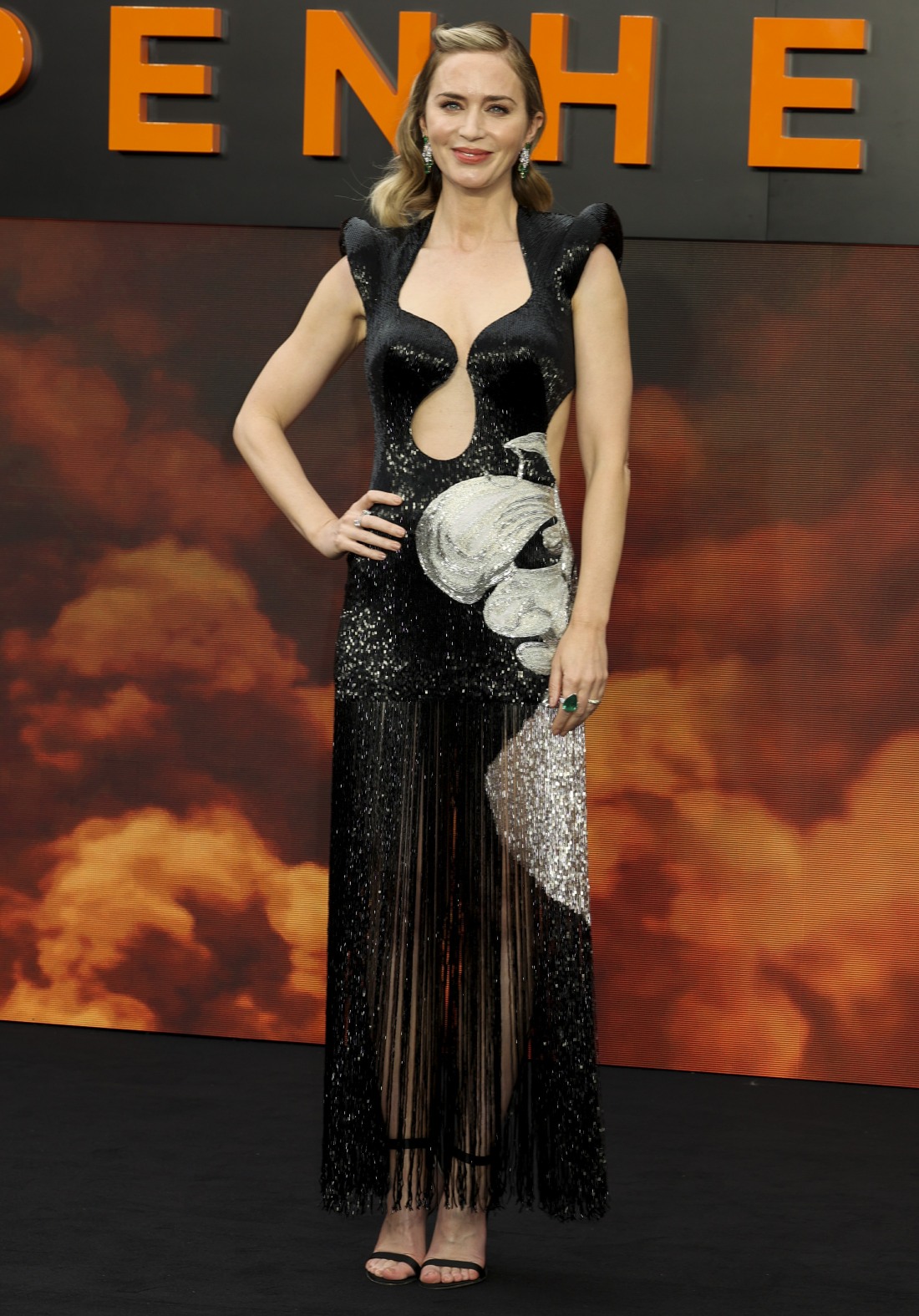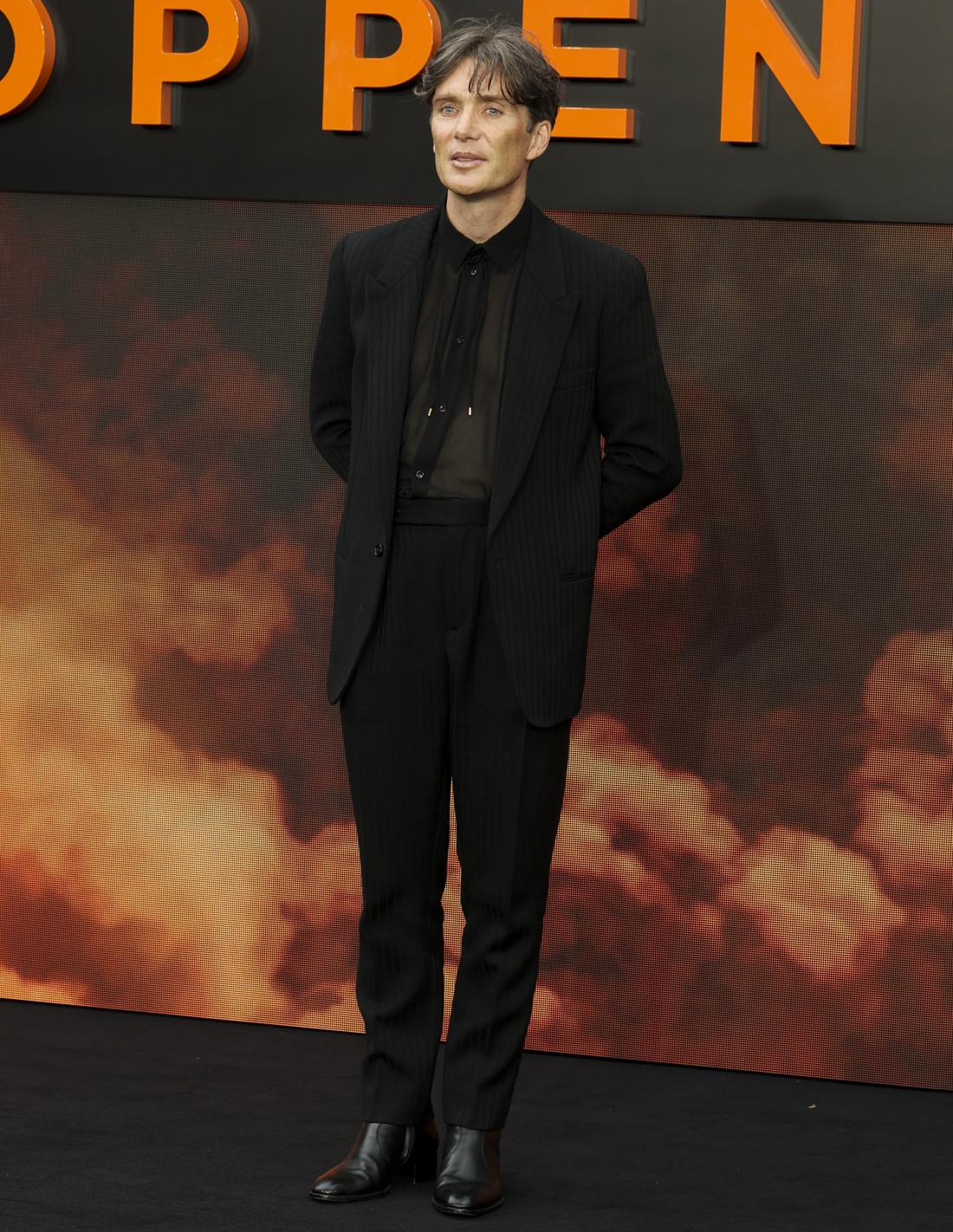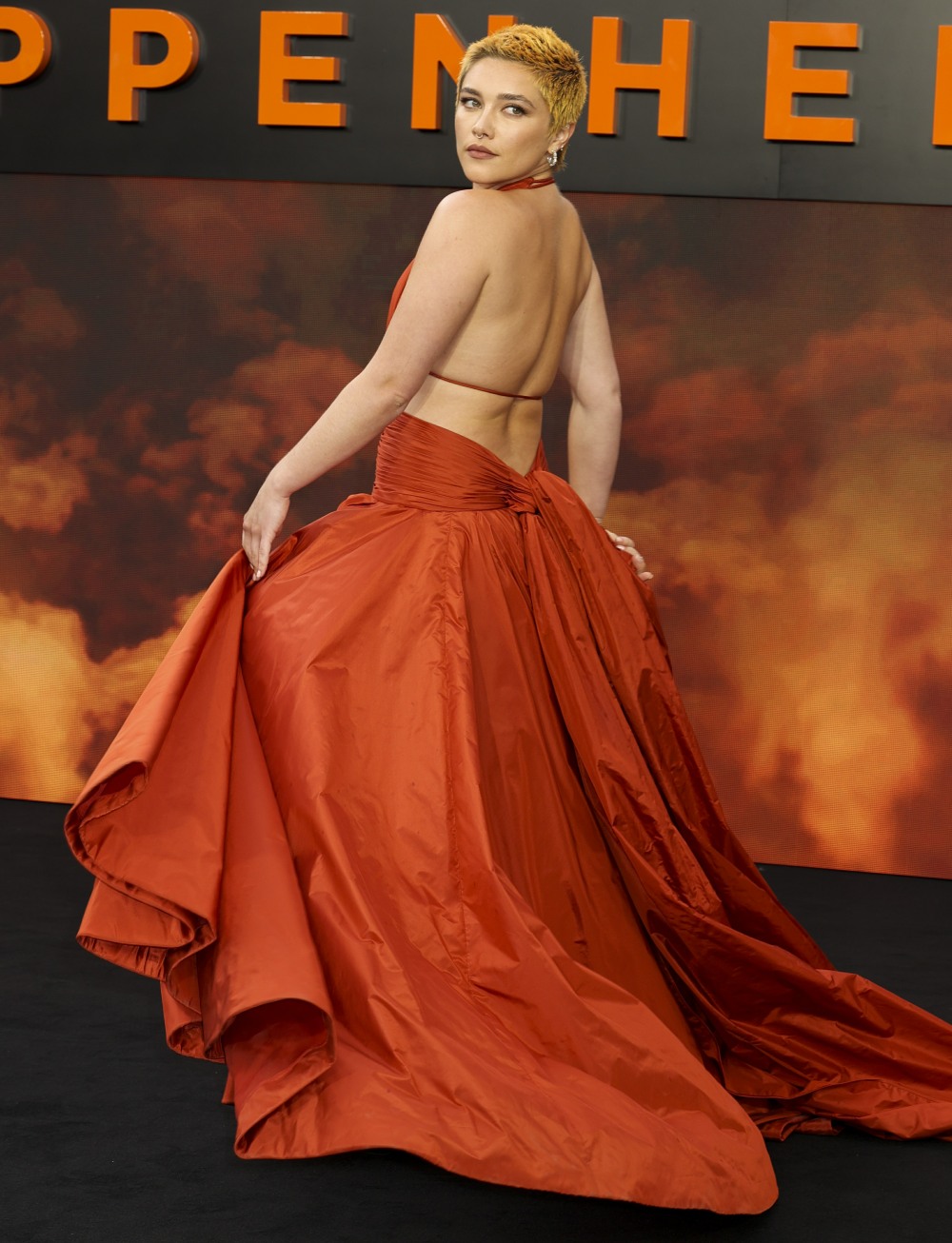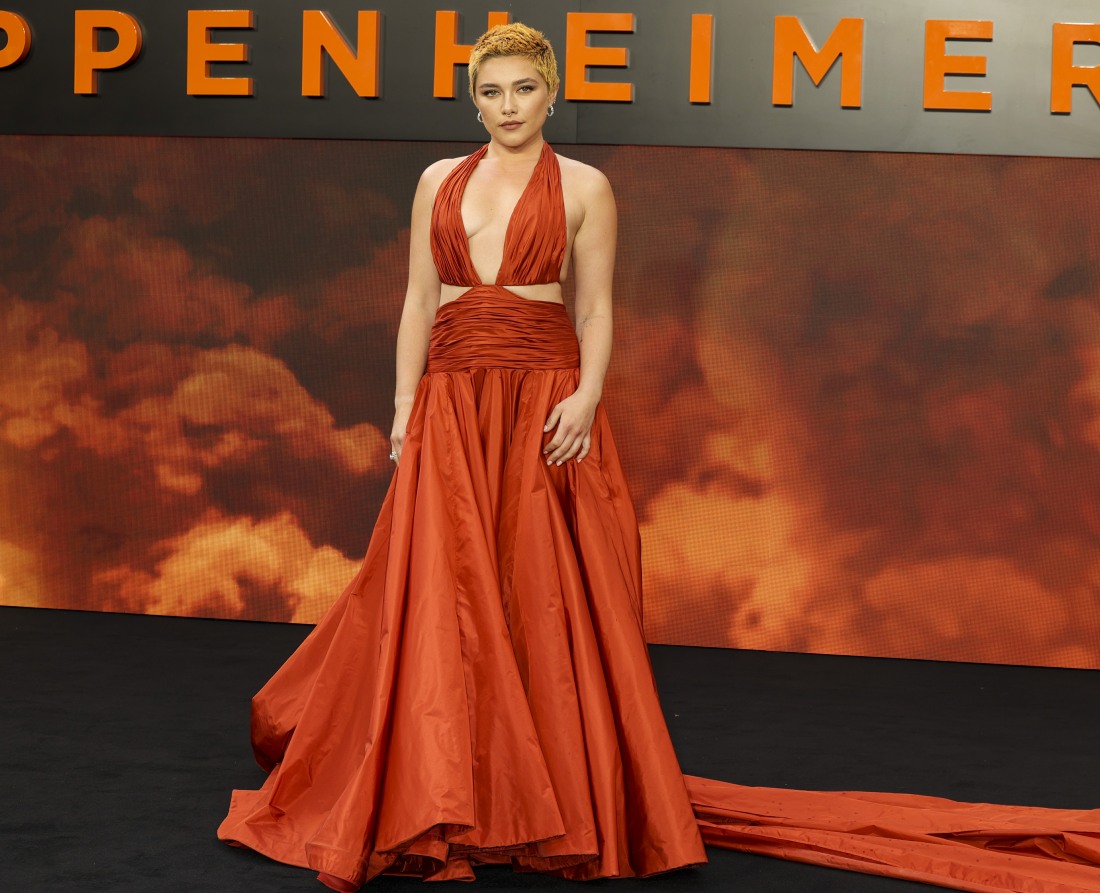 Photos courtesy of Avalon Red.
Source: Read Full Article