'Girl Meets Farm': Molly Yeh Pizza Parlor Salad Features Crispy Chickpeas, Salty Meat, and Stringy Cheese
Girl Meets Farm star Molly Yeh is passionate about pizza Fridays. It is a throwback to her days living in New York City, where she was a student at Julliard and enjoyed the delicious dish every week. However, as a resident of Grand Forks, North Dakota, Yeh realized there were no pizzerias near her home. Subsequently, this realization caused the Food Network star to learn to recreate the tastes she loved in the big city to her small hometown. One of the delicious dishes in regular rotation during pizza Fridays is Pizza Parlor Salad.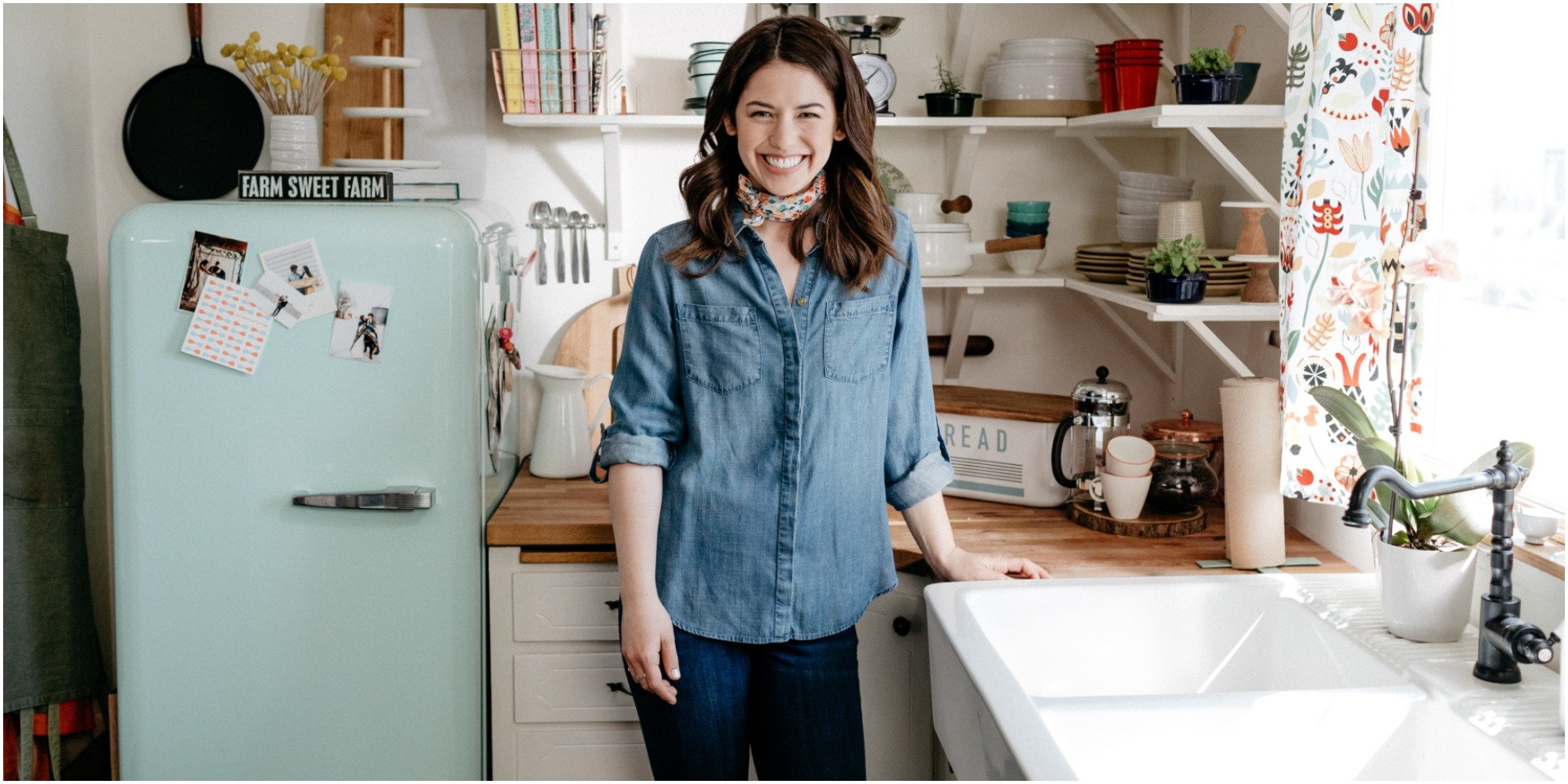 Molly Yeh talks about her love for pizza night
In her book Molly on the Range, Yeh speaks lovingly about a family tradition called pizza night with Nick Hagen.
She wrote, "The sun rises in the morning, it sets at night, and on Fridays we have pizza. No matter the time of year or where we were, we eat come combination of cheese and sauce and bread-like foods on Fridays. Meanwhile, it has been this way since the dawn of when my mom decided that after a week of home-cooked dinners, she rightfully deserved to chill out with wine from a box and a slice of pizza."
"When I said goodbye to New York, I expanded my definition of pizza," Yeh explained.
"However, at home, pizza dough could be made with flour ground from what from our farm and vegetables from our garden, and most excitedly, pizza night could be had on a tractor," she concluded.
How to make Pizza Parlor salad
Pizza parlor salad is an excellent accompaniment to whatever pizza your family likes to eat.
Firstly, you must make the protein part of the salad, the crispy ranch chickpeas.
Likewise, the ingredients include two 15-ounce cans of chickpeas, rinsed and patted very dry, and two tablespoons of olive oil. These are kosher salt, dried parsley, garlic and onion powder, dried basil and thyme, sugar, and black pepper.
Secondly, heat the oven to 350 degrees. Toss chickpeas with olive oil and salt and spread out on a rimmed baking sheet. Bake, tossing once halfway, until lightly browned and crisp on the outside, 45 to 50 minutes. Toss with the seasoning.
Moreover, and most importantly, the remainder of the salad consists of Romaine Lettuce, cherry tomatoes, red onion, pitted black olives, chopped salami, and shredded mozzarella.
Thirdly, add lettuce to a large bowl—top tomatoes, onion, olives, salami, mozzarella, chickpeas, and black pepper.
Serve with ranch dressing on the side.
The full recipe is available on the Food Network website.
Girl Meets Farm airs Sundays at 11 a.m. EST on the Food Network.
Source: Read Full Article