Hayden Panettiere's 'Nashville' Character's Pregnancy Was Sadly Like Her Own
Actor Hayden Panettiere first rose to fame thanks to her role in the hit TV show Heroes. Earning acclaim for her intensity and ability to play tough action scenes, Panettiere acted in the series in a central role until 2010. Following her star-making turn in Heroes, Panettiere was cast as rising music star Juliette Barnes in Nashville, opposite such performers as Connie Britton and Oliver Hudson.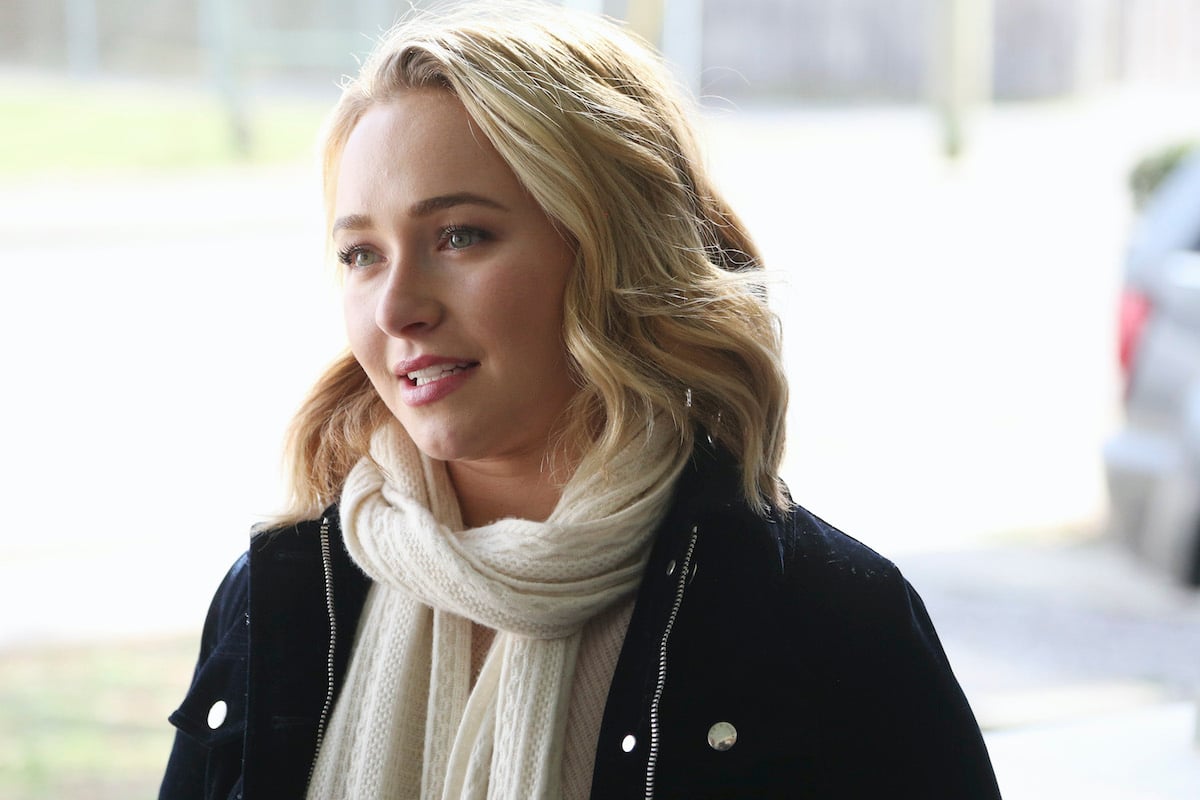 While the character of Juliette was very different from Panettiere in many ways, the two mirrored each other at least once – when Panettiere revealed her surprise pregnancy and showrunners opted to write it into the show's storyline.
Hayden Panettiere's pregnancy was written into the show 'Nashville'
Juliette Barnes, as played by Hayden Panettiere, is a country-pop singer who is determined to dominate the charts and become one of the reigning voices in country music. She makes inconsistent choices, and at least once she cheats on her boyfriend, Avery – a decision that ultimately leads to a surprise pregnancy. Interestingly enough, the storyline was written for the character purely because Panettiere announced her own pregnancy in the summer of 2014.
According to E! News, showrunners for Nashville opted to use the curveball to their advantage, writing her real-life pregnancy into the show and changing the show's trajectory forever. Juliette's pregnancy was anything but easy, with the rising star dealing with a number of stressors and relationship problems well before she welcomed her new baby. Panettiere's pregnancy might have been easier than Juliette's, but she certainly dealt with her share of heartache after she welcomed her baby girl in December 2014.
Hayden Panettiere was treated for postpartum depression
After Panettiere welcomed her daughter with her boyfriend, boxer Wladimir Klitschko, she experienced a debilitating bout of postpartum depression. In 2015, the actor talked about her battle with postpartum depression, revealing that she wanted to de-stigmatize it. In 2016, she went to rehab in order to get her depression treated, writing on social media "the postpartum depression I have been experiencing has impacted every aspect of my life. Rather than stay stuck due to unhealthy coping mechanisms I have chosen to take time to reflect holistically on my health and life. Wish me luck!"
Ultimately, art would again imitate life when Panettiere's character in Nashville also started battling postpartum depression. According to People Magazine, the groundwork for the storyline was laid out well before Panettiere went public with her struggles. The show was filmed around Panettiere's treatment, with the fourth season of Nashville airing in 2015.
What happened to Hayden Panettiere's character in 'Nashville'?
In the end, Juliette Barnes had her happy ending – recovering from her postpartum depression and eventually welcoming a second baby with Avery. Nashville ran for a total of six seasons, going off the air in July 2018. As for Hayden Panettiere, her personal life became a little more complicated after the hit show ended. In 2018, she broke up with Klitschko, with the two choosing to co-parent their daughter together.
Not long after her breakup with Klitschko, Panettiere started dating Brian Hickerson. Over the years that followed, the two would break up and reunite multiple times, with Hickerson enduring a bout of legal trouble in 2020. Most recently, Panettiere and Hickerson were reportedly involved in a scuffle outside a bar in Los Angeles. Reportedly, the two are still together, although Panettiere has remained mostly out of the spotlight in recent years, with her last acting credit in the form of a photographic cameo in the 2022 movie Scream.
Source: Read Full Article