Here's How Many Grandchildren William Shatner Has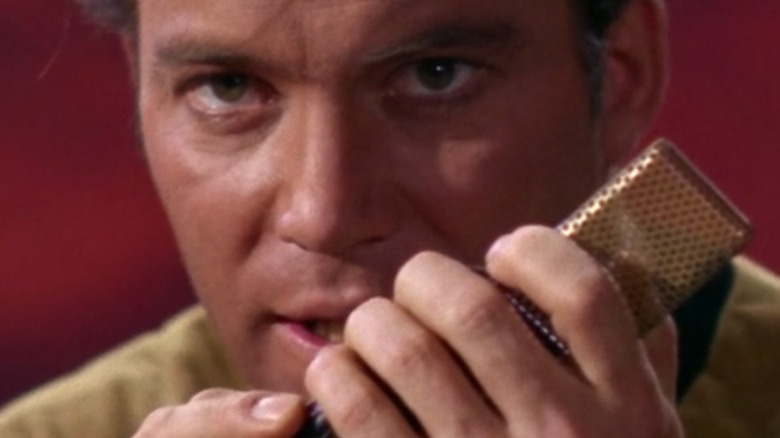 When you think of William Shatner, you imagine the calm-under-pressure Captain Kirk from "Star Trek," commander of the Starship Enterprise, or maybe as the top cop on the 1980s ABC series "TJ Hooker." You don't necessarily imagine him as a family man but that's just what the actor is. Having been married several times, the actor has three daughters, who have given him his beloved grandchildren.
Shatner was born on March 22, 1931, in Quebec, Canada, and began acting on radio as a child. By 1956, Shatner had made his way to the United States to perform on Broadway and that's the same year he married his first wife, fellow Canadian actor Gloria Rand. The marriage lasted until 1969, according to Biography, and produced three daughters: Leslie, Lisabeth, and Melanie (via Closer Weekly).
Subsequent marriages to Marcy Lafferty, Nerine Kidd, and Elizabeth Martin followed, with his last union ending in divorce in 2019. None of those marriages produced children, but Shatner still admits to having a full life with his family, including his five grandchildren, in a 2014 interview with The Guardian.
William Shatner's daughters have given him a life of grandchildren love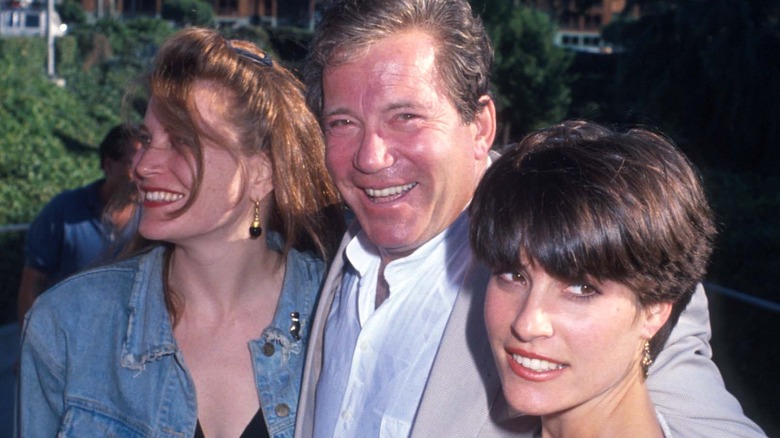 Despite divorcing their mother when they were still young, William Shatner likes to think of himself as being a father active in his daughters' lives.
"I must have been a hands-on dad because that's what my children [Leslie, Lisabeth and Melanie] tell me," Shatner told The Guardian. "In my mind, I was gone a lot of the time in an effort to make a living, so I am gratified that my kids think that they are who they are today because of my influence on them and my sense of being there for them — although it was only at weekends."
Shatner's oldest daughter Leslie is married to Gordon T. Walker, and they have given Shatner two grandsons, Grant Walker and Eric Walker. His youngest daughter, Melanie, is married to Joel Gretsch and they have two daughters, Kaya and Willow, according to Closer Weekly. The outlet reports that his middle daughter, Lisabeth, is married to Andy Clement and it's not clear whether the pair have any children or not. However, Shatner did tell The Guardian in 2014 that he has five grandchildren.
William Shatner loves being a family man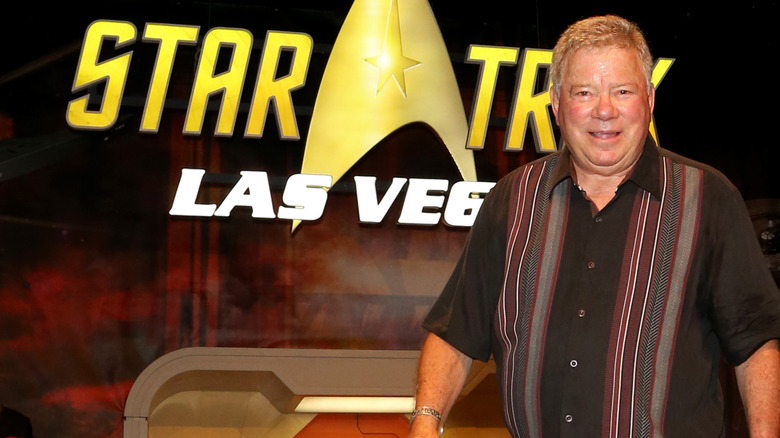 As of this writing, William Shatner is 90 years old and hosts the History Channel series "The UnXplained." He also released his latest autobiography in 2018 called "Live Long and…: What I Learned Along the Way" (via Biography). While he remains active professionally, Shatner has also enjoyed being a family man in his latter years and revels in being a grandfather.
"Being a grandparent is the greatest joy for me. I have the time now to grab a grandchild and talk, and hug and kiss them and make sure that I'm taking time to be with them and to give them some aspect of the things I've learned," he told The Guardian. "Family life is totally encompassing. I see my daughters every weekend. And we go off on holidays together — everything from skiing to snorkeling. I loved going with my three young grandchildren to 'Escape From Planet Earth,' a wonderful family film."
Source: Read Full Article