Hilary Duff Takes Over Sister Haylie's Office for Breastfeeding Baby Daughter
AceShowbiz –
Hilary Duff shows the reality of motherhood after she recently welcomed her second child, Banks Violet Koma. The 31-year-old actress/singer posted on Instagram Stories on Wednesday, November 7 a picture of her breastfeeding the newborn baby.
Since her sister Haylie Duff is out of town, she revealed that she took over her elder sibling's office for her mommy duty. "When @haylieduff is outta town B and I steal her office," she cheekily captioned the sweet snap.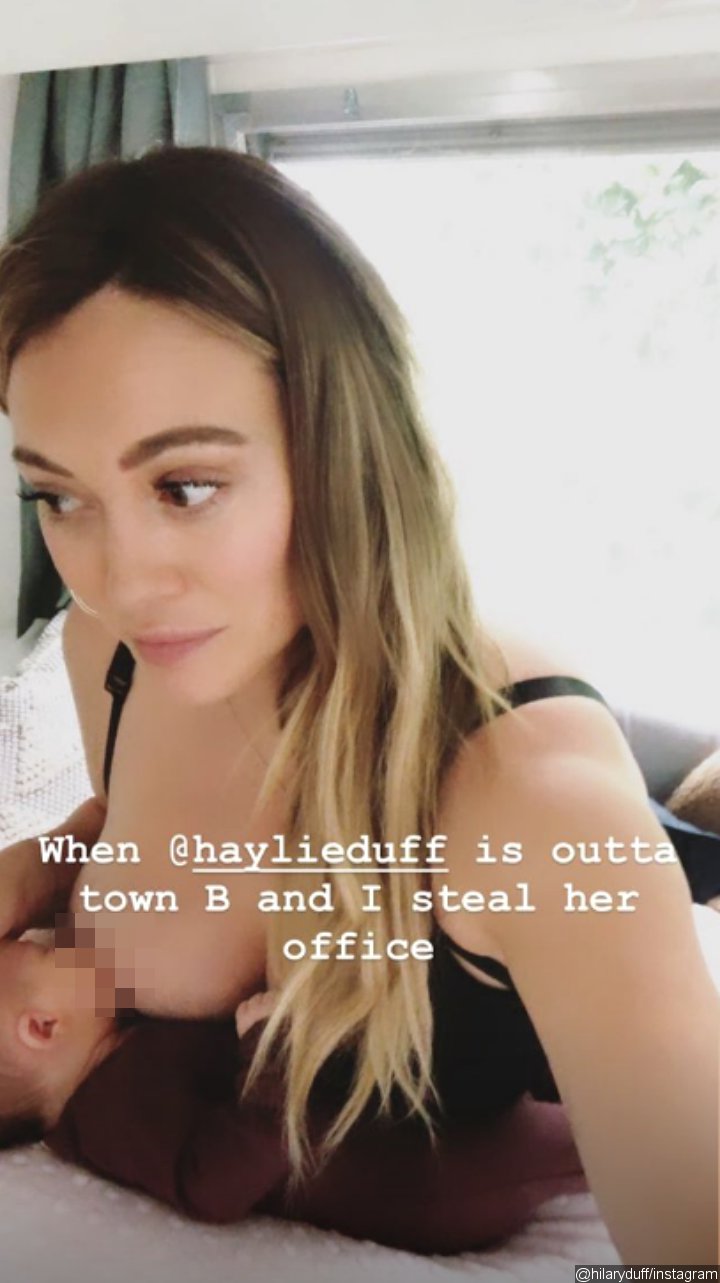 Hilary welcomed Banks Violet Bair, her daughter with boyfriend Matthew Koma, on October 25. It's the second child for the "Lizzie McGuire" alum, who also has a son, six-year-old Luca, with ex-husband Mike Comrie.
Hilary took to Instagram on October 29 to announce the baby's arrival. "Banks Violet Bair this little bit has fully stolen our hearts!" she wrote beneath a photo of mum and dad cuddling the newborn. "She joined our world at home on Thursday afternoon and is absolute magic."
Matthew posted the same picture on his own Instagram page and captioned it, "We welcome a beautiful daughter, little sister, and best friend for life. Could not possibly be more grateful for our growing family… Cloud ten."
Just a few day before, the then-expecting mom was eager to welcome her second child, encouraging her daughter to make her grand entrance. "Yo… your hotel stay is up little girl," she captioned a snap of herself in bed, looking down at her bare belly.
She also revealed that she was attempting to induce labour by eating a famous salad known for sending women into the delivery room. The salad, which included romaine lettuce, watercress, walnuts and Gorgonzola cheese in a balsamic vinaigrette, was "supposed to make you go into labor," she shared on October 14.
Since her daughter's birth, Hilary has been giving her followers a look at her sweet moments with the infant. She recently shared a picture of the baby sleeping soundly on her chest.
Source: Read Full Article