It's Official: Kim Kardashian and Pete Davidson Are Fully Still in Contact
If you're out here fully convinced that Kim Kardashian and Pete Davidson are still into each other / potentially secretly back together, update: they're definitely in touch. A source just told Entertainment Tonight that "Pete and Kim still keep in touch" and that "it wasn't a bad fallout or breakup, so things are good between them and they've remained in contact."
I mean, this doesn't fully imply they're back together, but there's some additional evidence to go over. For starters, this past weekend Kim posted a gorgeous display of roses she received for her 42nd birthday—with a Jasmin candle. And as we all know, Pete and Kim call each other Jasmine and Aladdin thanks to their Saturday Night Live sketch, so everyone's out here assuming this was a gift from Pete.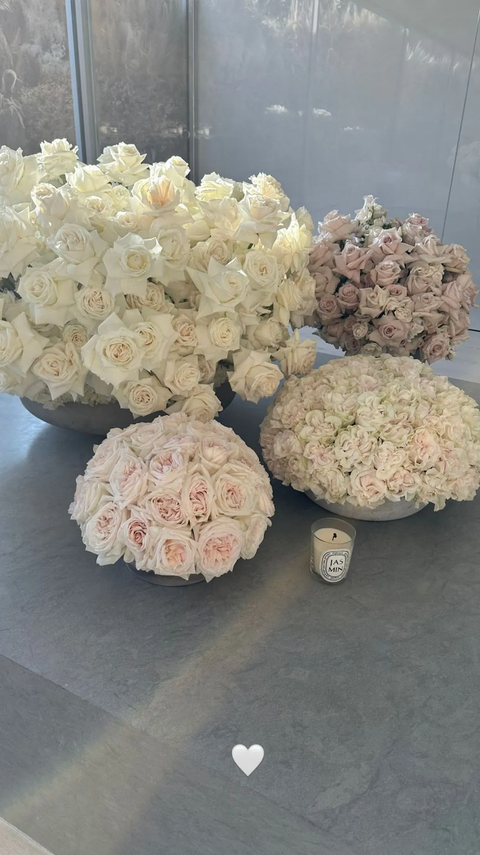 Meanwhile, The Sun is taking things one step further and reporting that Pete and Kim are having secret hotel / Staten Island rendezvous. A source told the outlet that the former couple saw each other in NYC when Kim got back from Paris Fashion Week earlier this month, saying "Pete visited Kim at her room and the next day Kim was seen sneaking out a back entrance of the hotel in a disguise and hopped in a waiting Escalade to visit Pete on Staten Island."
Obviously, neither Pete nor Kim have commented on their current relationship status, but we do know they initially split up because of their conflicting schedules.
"There truly wasn't drama between them when they decided to separate," a source told Us Weekly at the time "It was something they talked through; it wasn't a sudden breakup. They each have busy schedules and the distance made it hard. Kim travels a ton and it was hard for Pete to keep up, especially with his filming schedule. They had a lot of fun together and they can look back with fond memories."
Source: Read Full Article