Jake Paul Opens Up On Wet Dream Catastrophe Ahead Of Tommy Fury Fight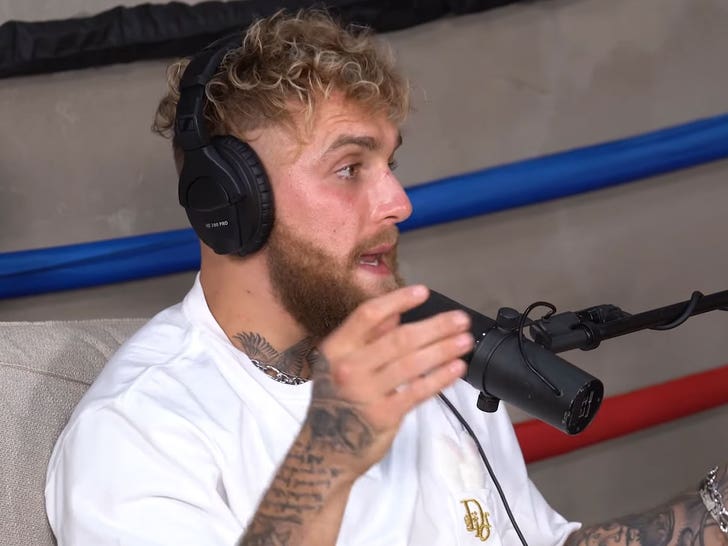 Jake Paul says his fight with Tommy Fury was soiled from the start — The Problem Child just revealed he had a wet dream before his loss to TNT … which wasted all the testosterone he was building up for weeks.
Jake went into perhaps too much detail on his brother Logan's "Impaulsive" podcast this week … when he admitted his, umm, "release" pissed him off to the point where it may have factored into how he performed in the ring.
Logan — who says he experienced the same problem prior to his fight against KSI — explained the reasoning behind the practice … saying Jake was "building his batch" so he could rack up so much testosterone, he'd turn into an "angry f***ing fighter."
Only problem is — Jake had a lil accident just hours before the fight … wasting two weeks of holding it all in.
Jake described how he felt right after he realized what happened … saying, "I f***ed myself — literally — over."
"I literally woke up in a panic, like, 'F***. F***, f***, f***, f***.'"
Jake isn't blaming his whole loss on the wet dream, though … saying, "I think it's one of many reasons."
Logan sympathizes with Jake … saying, "I remember when it happened to me, mentally, I was kinda destroyed a little bit."
"You had just done this thing that isn't easy for three weeks to a month, holding your batch in … it's not easy. And then, on the day of the f***ing fight, all your progress is destroyed. You're back to zero."
"And, it isn't a little release, either, by the way. It's like … it's a lot, dude."
Of course, Jake lost to Tommy via split decision in Saudi Arabia … and if there's a rematch, he's gotta be hoping he can hold it in next time.
Dream about baseball, Jake!!!
Source: Read Full Article