Jamie Foxx Caught Cozying Up to Mystery Blonde in Malibu
The 'Spider-Man: Far From Home' star is seen kissing and cuddling with the woman, who was also spotted with him during a vacation in France in May, during an outing in Malibu.
AceShowbiz –Jamie Foxx continues to fuel romance rumors with a mystery blonde, who was also seen with him during a vacation in France back in May. The 54-year-old actor and his possible love interest were seen hitting celeb hotspot Nobu in Malibu on Sunday, July 10.
The pair were cozying up to each other during the outing, cuddling and kissing while being joined by people who appeared to be her family at the upscale restaurant in the luxe Southern California community. At one point, the blonde beauty was seen resting her head on the actor's shoulder while their hands were intertwined.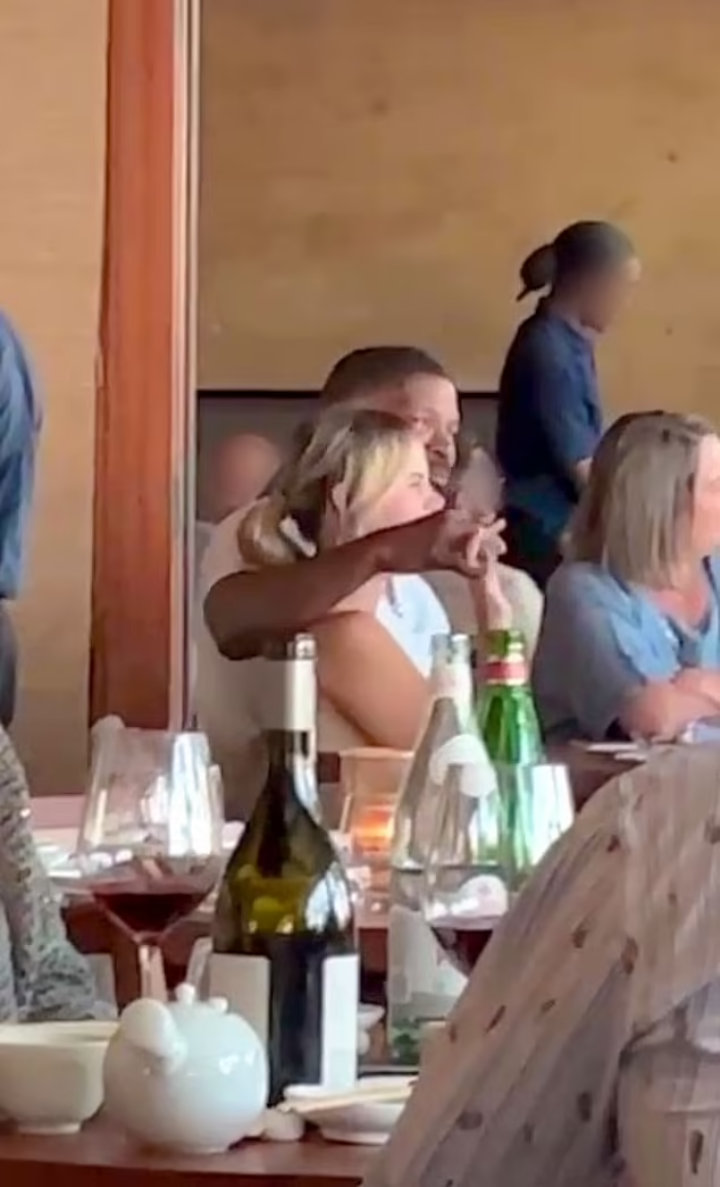 Jamie Foxx was getting cozy with the same blonde woman he was seen with during a vacation back in May.
For the outing, Jamie sported a light blue patterned shirt over a V-neck white top and light blue jeans. She also wore a pair of glasses and accessorized with a necklace. His love interest, meanwhile, donned a beige tank top with blue jeans while her blonde hair was styled in a ponytail with bangs dangling down and framing her face. She also wore a pair of hoop earrings.
Jamie and the mystery blonde were first seen together during a vacation in the South of France last May. At the time, the two also packed on the PDA while on board a yacht off the coast of Cannes. They were seen cuddling up on the luxury vessel and making out with the Hollywood star crawling atop his lady love as she wrapped her arms around him.
Jamie was seen lingering close to the blonde beauty when she stood up and leaned on the handrails. The twosome was also seen enjoying a jet-ski ride together, with the "Django Unchained" actor driving the jet ski around and the woman putting her arms around his waist.
The woman showed off her curves bright red bikini top and shorts and wore dark shades. Jamie, meanwhile, donned a white T-shirt and matching shorts with a black cap, which he wore sideways. They put on live vests when they were about to zoom about the coast.
Jamie has not addressed his relationship with the blonde woman. In October 2021, he explained why he never wants to get married. "A lot of those marriages ended up not doing well as the kids got older. Unfortunately, we saw the kids get fractured from their families," he told E! News' "Daily Pop". He added, "Us, we actually came together more. So I don't know what that is, I just know that it is different but it's a whole lot of love."
Source: Read Full Article