Jared Leto Goes Full Jesus at the Met Gala With Lana Del Rey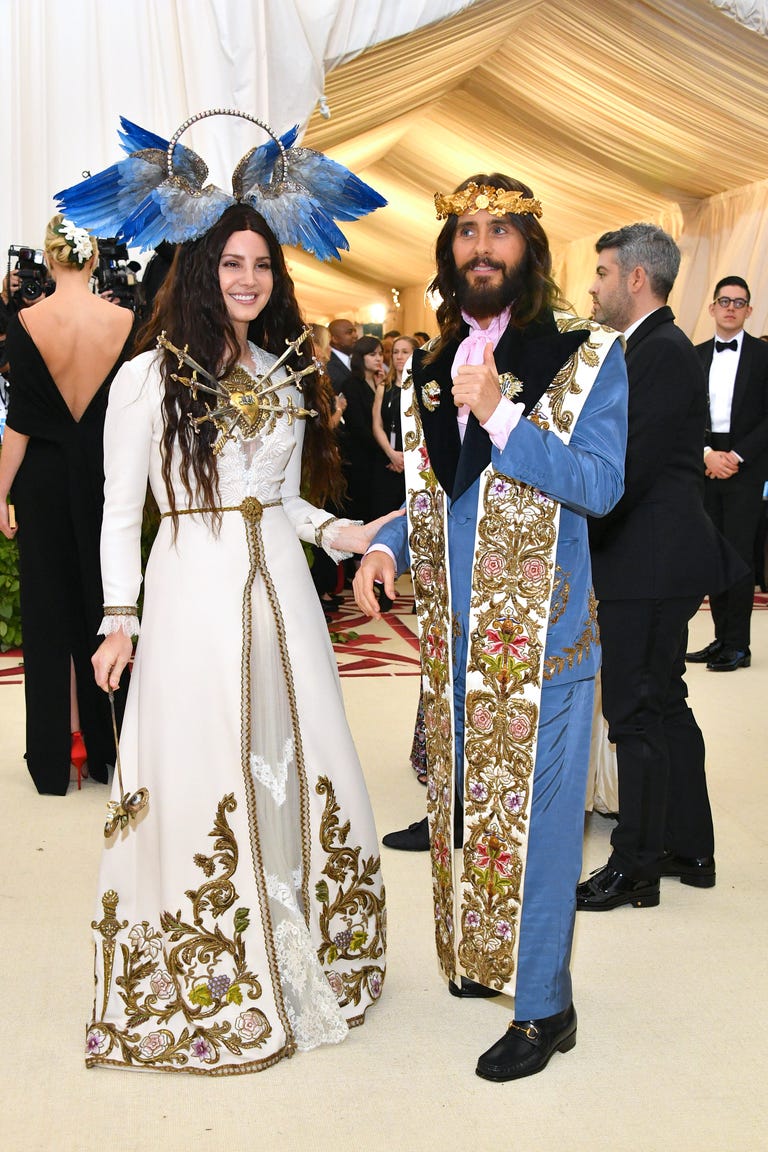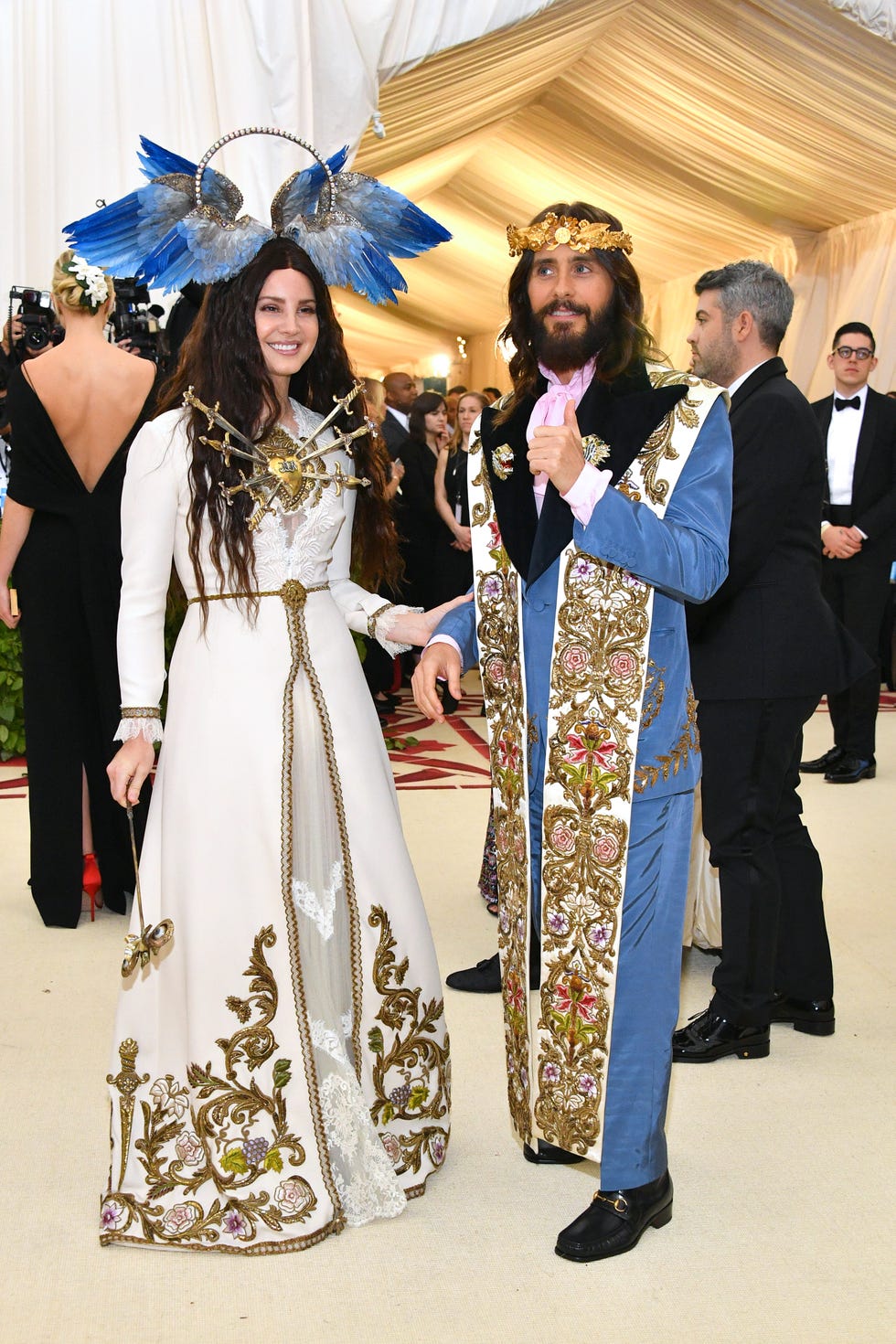 Jared Leto and Lana Del Rey walked the carpet together at the Met Gala on Monday, and in true Jared Leto and Lana Del Rey style, they were dressed more elaborately than about 90 percent of their fellow celebrities. Rihanna's dressed like a pope, so I realize this is a bold statement, but it's true: Lana's wearing a wing-embellished halo and has literal knives coming out of a gold heart on her chest, and Jared's dressed like Jesus if Jesus was in a prog rock band that had a thing for the Renaissance. It's perfect, is what I'm saying.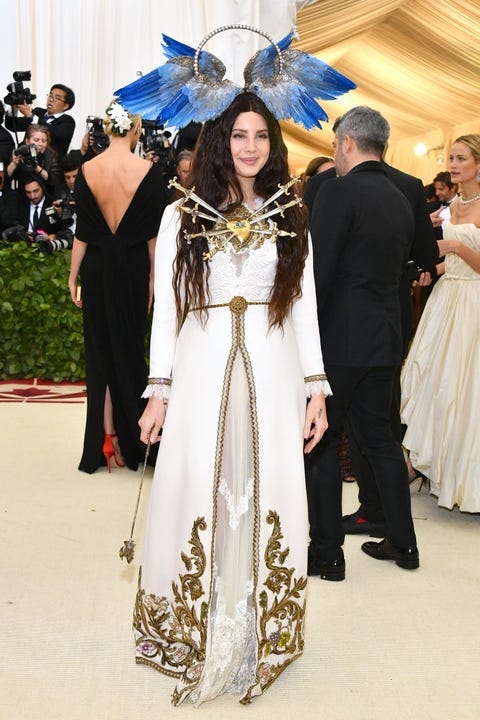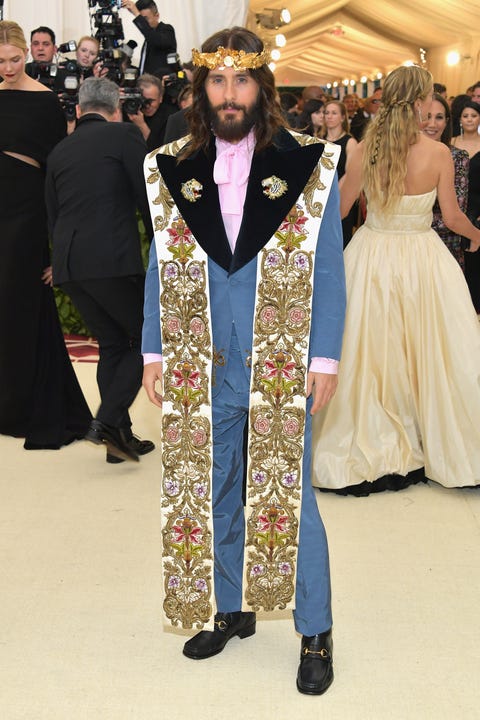 Both Lana and Jared are wearing Gucci and attended the gala with Gucci designer Alessandro Michele, who really must be in his element at this thing. The man looks like he walked out of your art history textbook any average day of the week, so the year of "Heavenly Bodies" was truly an ideal moment for him to shine. Here's the trio together: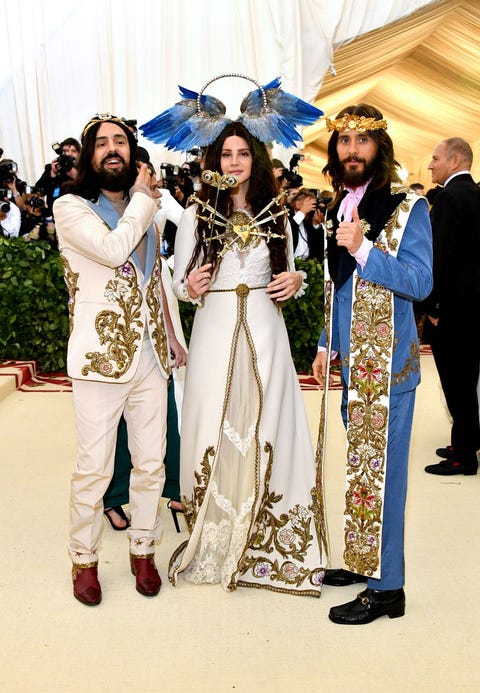 Jared in closeup: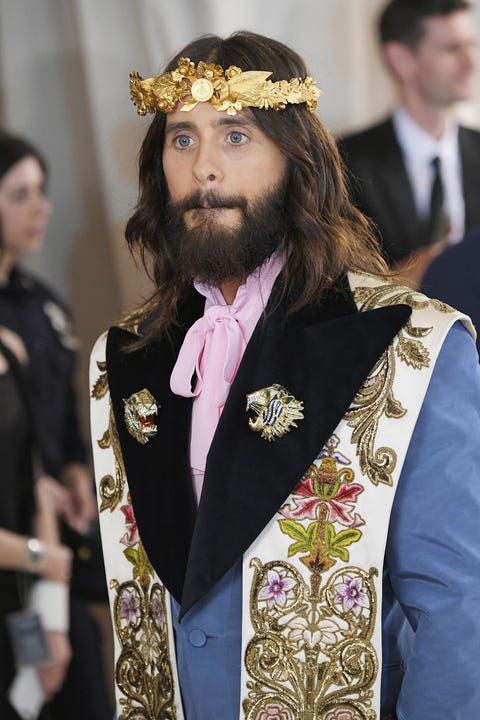 And Lana's headpiece in all its glory: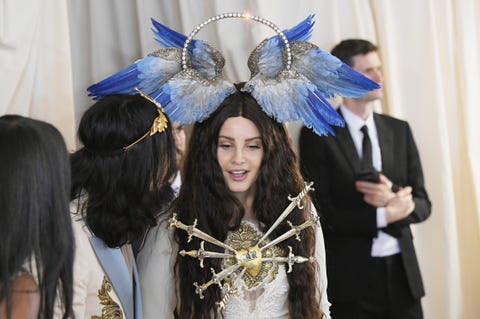 Please join me in praying that Pope Rihanna beatifies them by the end of the night.
Follow Eliza on Twitter.
Source: Read Full Article