Jessica Alba Was Hacked and Twitter Is Hilariously Stressed That She's Still Asleep
So, um, late last night, Jessica Alba's official Twitter account was verrrry clearly hacked by a person who spent the majority of his/her time sending out tweets that are best described as extremely racist and homophobic (we won't be embedding them here). Also, a lot of them mentioned rapper YNW Melly, who is awaiting trial on murder charges? IDK, it was a weird and incredibly messed up ride!
The hacker's tweets remained up for several hours, but were eventually taken down by some poor panicked Twitter employees who did *not* expect to be dealing with this on a Sunday morning. Either way, Jessica's name started trending almost immediately and fans were extremely shook at this ~whole thing~ going down while she was presumably minding her own business asleep at home.
Naturally, people are flooding Jessica's mentions in the hopes that she wakes up and figures this mess out, because TBH nobody wants to be scrolling twitter in the hopes of seeing Honest Beauty content and finding…not that.
Jessica Alba when she wakes up tomorrow and looks at her twitter account pic.twitter.com/WuRKLsUe7b
JESSICA ALBA AIN'T DO NOTHING BUT SELL SUNSCREEN AND MIND HER BUSINESS AND Y'ALL DO THIS TO HER I HATE HUMANS SO MUCH pic.twitter.com/p6N9fgEGH9
"Jessica Alba twitter gets hacked"
Jessics Alba: pic.twitter.com/t9zwCywzRW
Jessica Alba's phone at 2:27AM last night. 😂😂😂 pic.twitter.com/j4DrT0cDBe
Jessica Alba didn't deserve that pic.twitter.com/n7J42jeBcH
Jessica Alba: *sells her multi-vitamins and is unproblematic*
The hacker: I'm about to end this mans whole career pic.twitter.com/AeHk53w7mG
me looking at why jessica alba's name is trending pic.twitter.com/I029FGfpzC
Jessica Alba's management team right now pic.twitter.com/fxRWMYjCqn
Jessica Alba's team at the moment: pic.twitter.com/zpQSjZuL7p
poor Jessica Alba is sleeping and don't even know her twitter is hacked 🙁 pic.twitter.com/I0qqzmZXIg
when i saw Jessica Alba trending i was not expecting to see those tweets pic.twitter.com/H6PTuX4ytX
When you had the chance to hack Trump you go and Pick Jessica Alba out of all people pic.twitter.com/oE8DOZudnM
When it's 3 a.m & your insomniac ass is still awake and you see Jessica Alba is trending on Twitter. pic.twitter.com/4Xr5wYeoni
jessica alba waking up and checking twitter to see why she's trending pic.twitter.com/Lo3IQKciuv
As of now, Jessica appears to still be asleep. Keep her in your thoughts and prayers this morning when she wakes up to this, lol.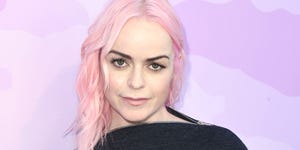 Source: Read Full Article