Jessica Springsteen Won Silver in This Event in the 2020 Olympics
In 1991, Bruce Springsteen and Patti Scialfa welcomed their only daughter into the world. Now, 30 years later, Jessica Springsteen has made a name for herself in her own way. She is a talented equestrian and show jumper who has been practicing and honing her skills for years. Now, it seems all that hard work is paying off.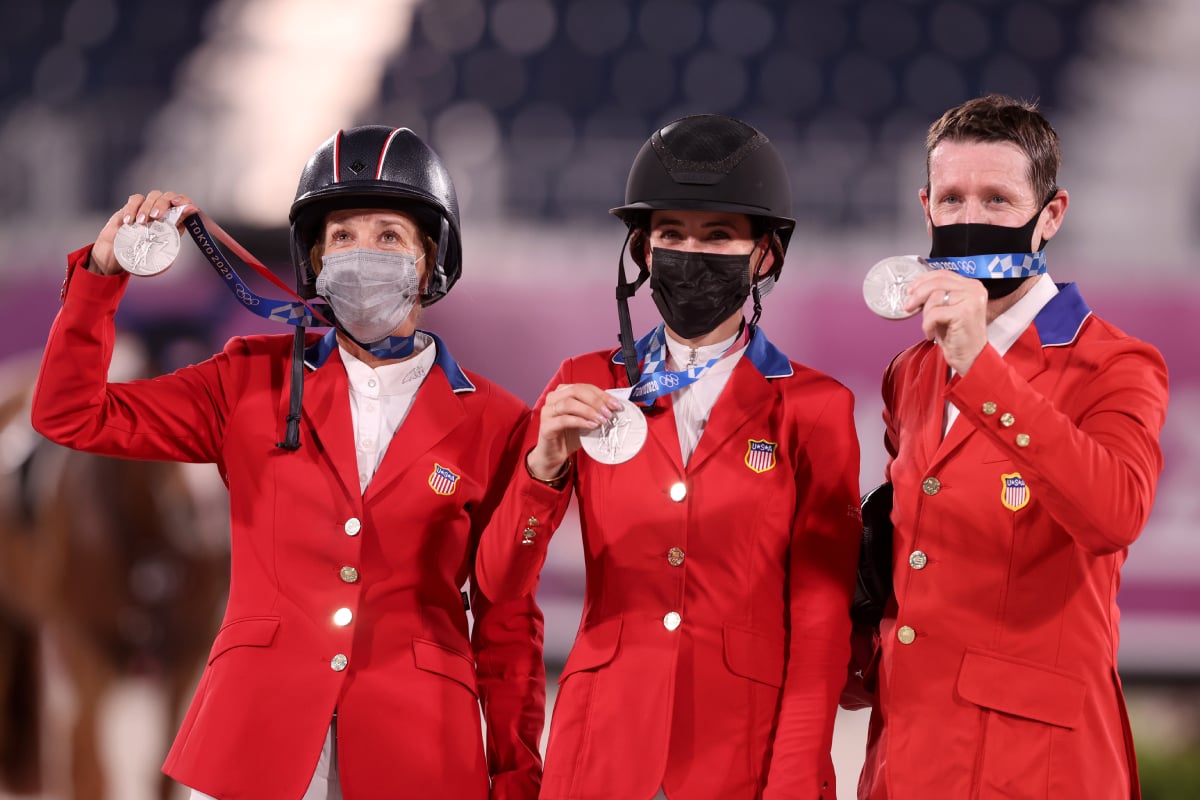 Jessica Springsteen's famous father
Growing up with a rock star father must have made for an interesting childhood. By all accounts, Bruce did his best to be a loving and supportive father. He was even very worried about what kind of father he would be before his children were born. Early on in his children's lives, his wife Patti advised him against missing important moments with his children, like mornings at the breakfast table.
Bruce took this advice to heart. He discussed openly that he did not want to make the same mistakes that his own father had made when raising him. Bruce remains close with his now grown-up children to this day. Jessica sometimes posts photos of the pair's cute father-daughter relationship on Instagram.
How did Jessica Springsteen's love of show jumping begin?
The road to Jessica competing in show jumping in the Olympics began long ago. "Springsteen first sat on a pony when she was 4 and had her own pony by 6, taking up show jumping after her family moved from California to New Jersey," the LA Times reports. Jessica earned her degree from Duke University before making show jumping her full-time priority.
From there, she grew a close bond with the animals she trained with, as many equestrians do. The horse that she competed with is named Don Juan van de Donkhoeve and the two have been working together for almost two years. "He's a stallion, but he's a really kind horse," Jessica said to The LA Times. "He's super brave, he's so talented, he does everything so easy, and he really gives me a lot of confidence when I'm going in the ring."
Jessica Springsteen won silver in the Tokyo 2020 Olympics
On Saturday, August 7, Jessica and her teammates Laura Kraut and McLain Ward faced off against Sweden in the Team Jumping final at the Tokyo Olympics. The Rolling Stone reports that Jessica narrowly missed qualifying for the Individual Jumping event earlier that week.
Although Jessica's team was edged out by Sweden, they still won an impressive silver medal in the Olympics. As Jessica's first time competing in the games, she expressed delight and gratitude for coming this far. "I've been so grateful that my parents have supported me throughout my career," she told the outlet. "They've been on this journey for me. It's been like a huge dream for them as well, so I'm just really happy that I can make them proud."
Maybe in the next Olympics, Springsteen will have a shot at the gold.
Source: Read Full Article