Joan Collins called the police on maskless workers on her balcony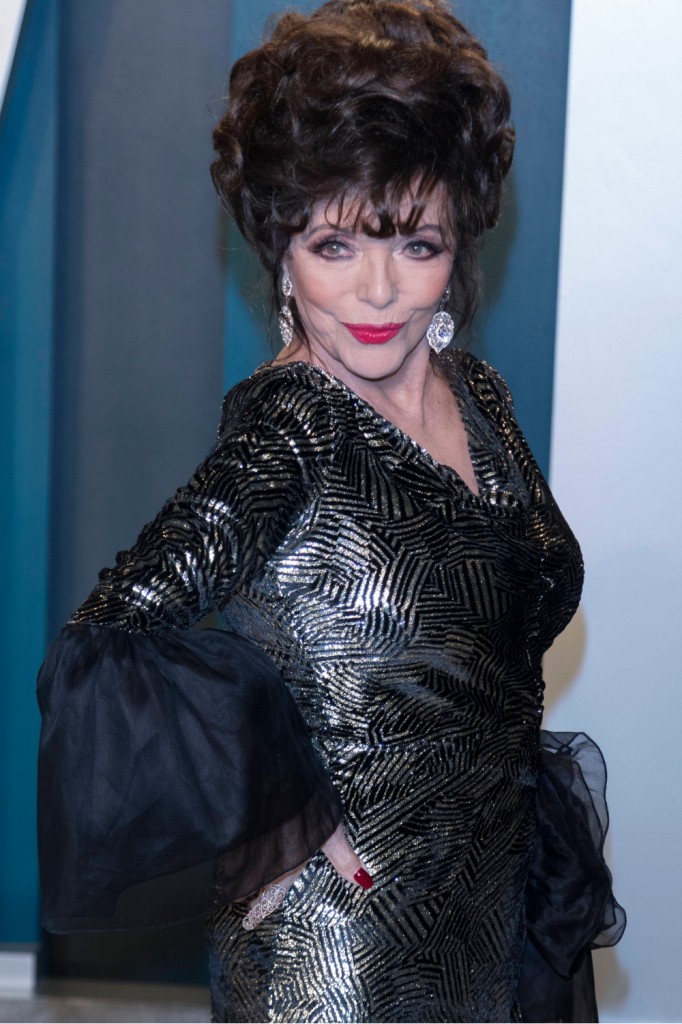 Don't mess with a Dame, especially if that Dame is Dame Joan Collins. While I appreciate a good diva throwdown regardless of what set it off, in this case, Dame Joan is exactly right. She woke up to find a group of maskless workmen on her balcony. Since London is in lockdown during a serious surge in coronavirus, Dame Joan called the cops on them. Can I get two snaps way up, please?
Even the great and good are struggling during lockdown. I hear that Dame Joan Collins contacted the police yesterday after being confronted by the sight of scaffolders with no face coverings climbing all over her flat in London's Belgravia.

'Woke up to find two workmen on my balcony not wearing masks and several of them maskless all over the building putting scaffolding up,' declared the startled Dynasty star.

Their presence was particularly alarming because of the efforts she and her husband, producer Percy Gibson, had made to self-isolate during the present lockdown restrictions.
'Being careful to quarantine and having no contact with people,' she added. 'Why should others invade my quarantine?'

Metropolitan Police officers wasted no time in heading over to the couple's home. 'They are talking to Joan outside now,' said Percy as I spoke to him on the phone.

'What is so annoying is that these works are unnecessary. Surely, they could have waited until lockdown is over. Are they really essential?

'I can understand works taking place to repair gas mains or build houses, but not this, which is external redecoration to make a house pretty.'
[From The Daily Mail]
"Being careful to quarantine and having no contact with people. Why should others invade my quarantine?" This! All the COVIDiots out there not sticking to precautions are invading my quarantine. I follow all the rules. The only risk I take is I still go to the grocery store to shop because delivery costs were killing us but even then, I take every precaution I can. And it's not fair that I still haven't seen anyone in 11 months because my idiot neighbors can't bear to live without their chardonnay party for more than three weeks.
Joan is in a bit of a scuffle with her neighbors and the building to begin with because they've been renovating various apartments in her building for years, driving her to vacate to a hotel due to noise and disruption back in 2017. I'm not as bothered as she is with outside refurbishment being done because it is outside. However, that falls under the assumption that everyone has been tested and are taking all the necessary precautions, which these bozos clearly were not. I'm glad the police were involved. This is no trifling matter, people's lives are at stake. Dame Joan is 87 years old. Nothing gives them the right to gamble with her – or anyone's – life.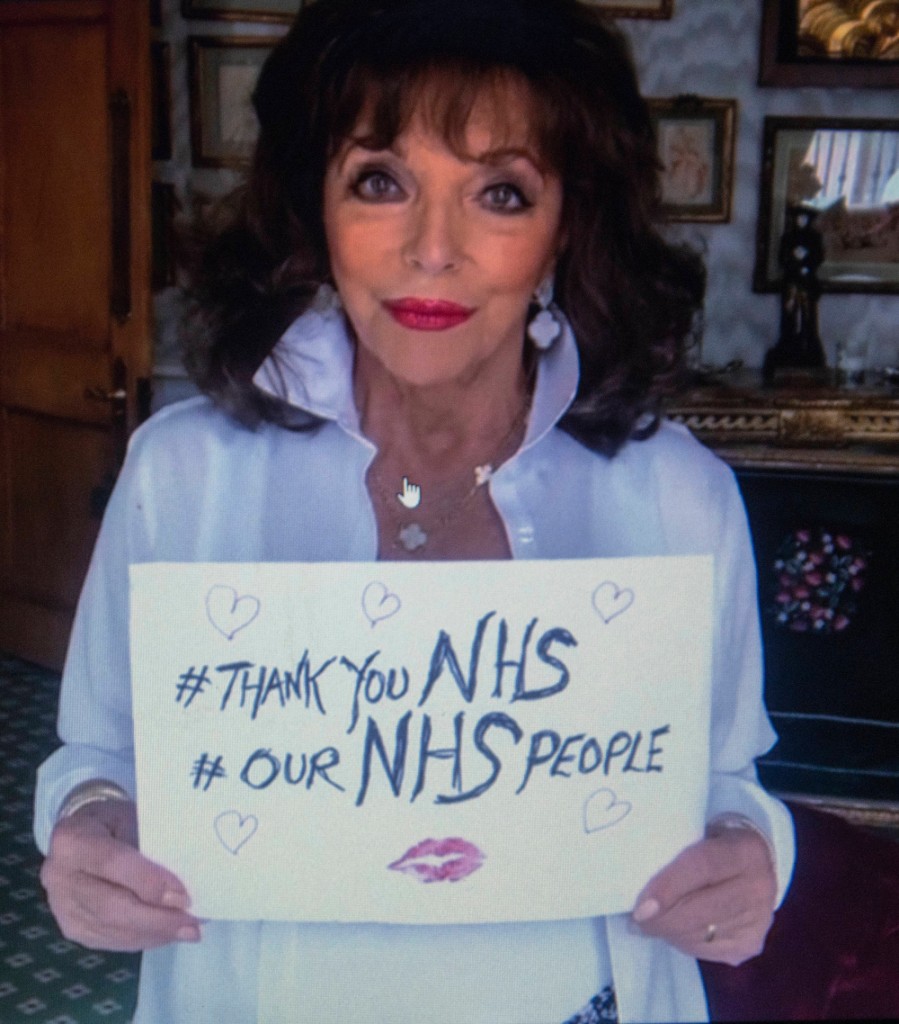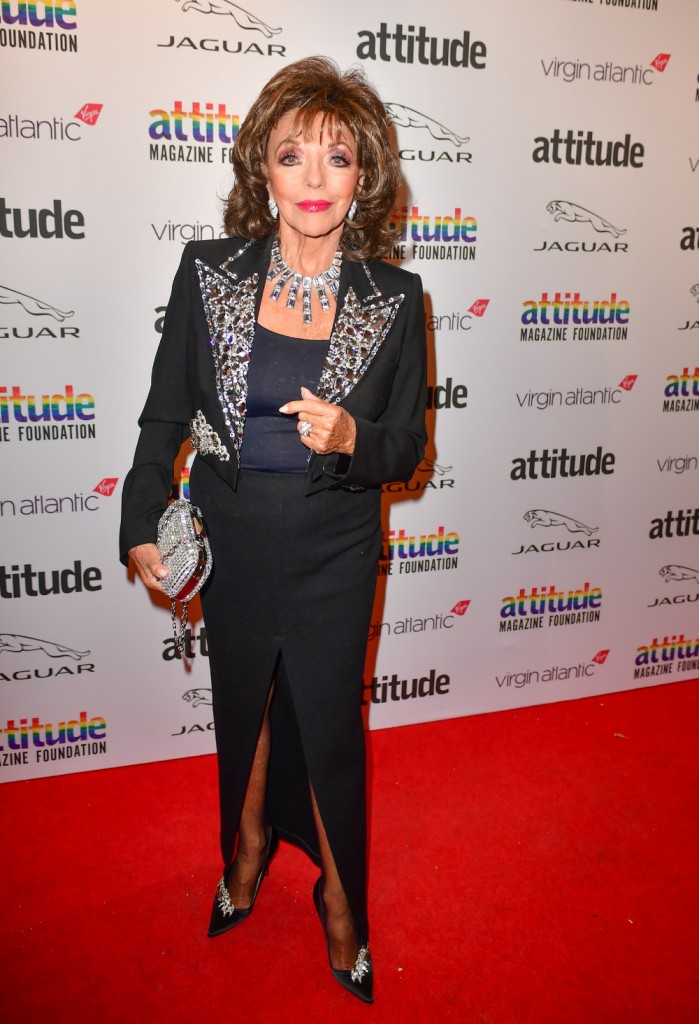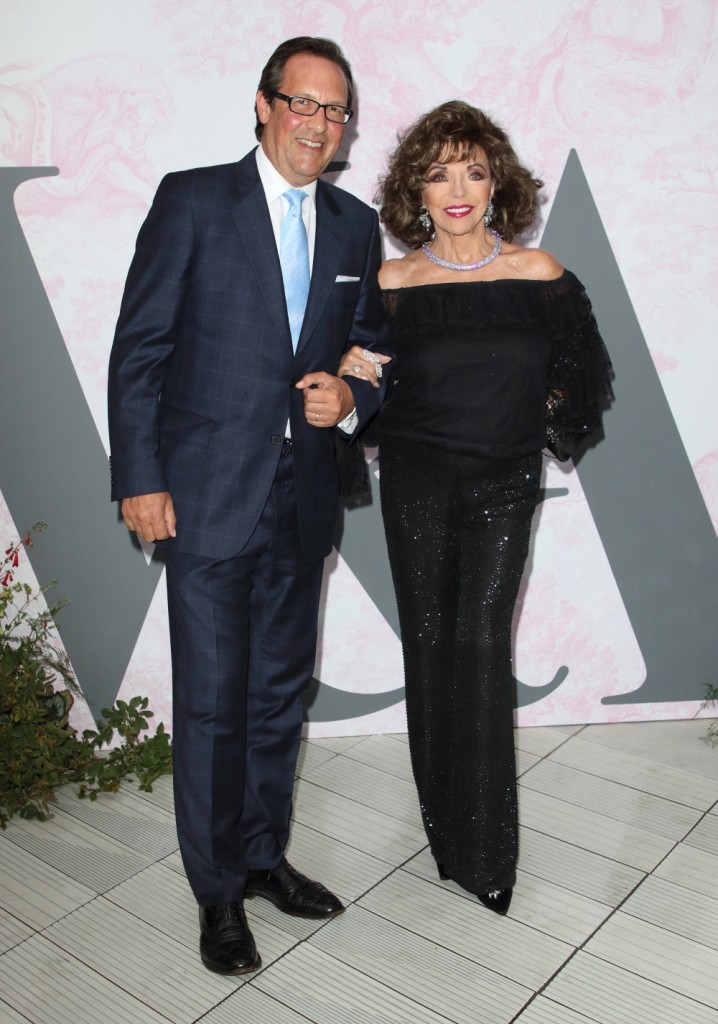 Photo credit: Avalon
Source: Read Full Article