Josh Hawley filed an ethics complaint against the Democrats seeking to censure him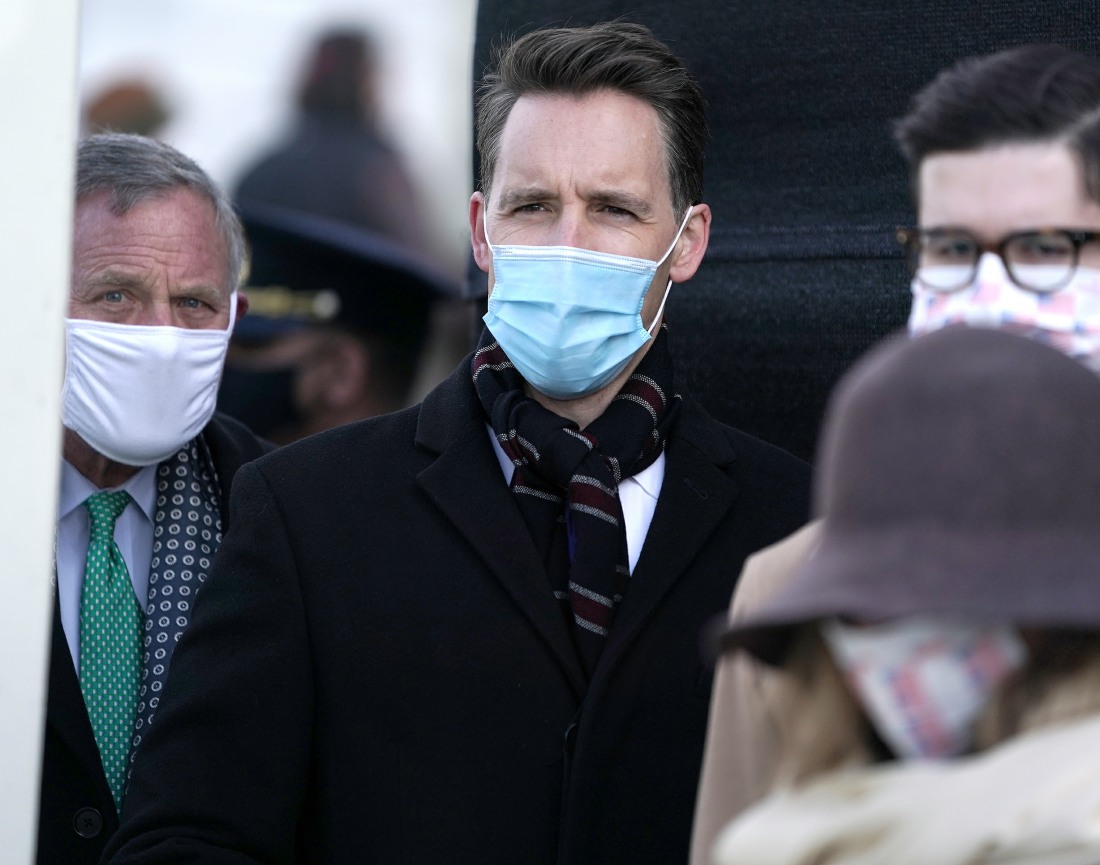 Senator Josh Hawley was one of the people responsible for the January 6th insurrection. Hawley, Ted Cruz and more than a hundred congressmen decided that Donald Trump won the election and Joe Biden "stole" the election, and they also decided that states with Black voters should not count. It was all pretty bad and for about a week, I thought Hawley would have to face some real consequences. His hometown papers in Missouri were calling him out. His classmates said he was always a fascist. He lost his book deal. Senate Democrats were looking at censuring Hawley formally. But because everything is awful, Hawley is now doubling-down on everything.
First off, he got a new book deal: Regnery Publishing, which is described as "the country's leading publisher of conservative books," will publish Hawley's The Tyranny of Big Tech. But that's not all: now Hawley is filing an ethics complaint against the Democrats were seeking to censure him. Truly, a legal strategy in the same vein of Rudy Giuliani's Angry Fart Tour.
Sen. Josh Hawley on Monday filed an ethics complaint against the seven Democrats who last week filed one against him and fellow Republican Sen. Ted Cruz seeking their "expulsion or censure" for objecting to the presidential election results. The Missouri Republican — who in a Post op-ed Sunday decried the muzzling of viewpoints through "cancel culture" — objected to certification of President Biden's victory in Pennsylvania shortly after a mob of supporters of then-President Donald Trump stormed the Capitol on Jan. 6.

Hawley wrote to the Senate Ethics Committee that his seven accusers "filed an unprecedently frivolous and improper ethics complaint against me and Senator Cruz."

He wrote that his objection was "a lawful process" invoked previously by Democrats and that "my objection rested on far more solid ground than the electoral college objections submitted by Democrat Members of Congress after the 2000, 2004 and 2016 elections." Hawley wrote that "[b]y knowingly submitting a frivolous complaint to accomplish impermissible partisan purposes, these Senators have engaged in improper conduct that may reflect upon the Senate. The Committee should discipline these Members to ensure that the Senate's ethics process is not weaponized for rank partisan purposes."

Hawley wrote in his ethics complaint that the seven Democrats' complaint linking him to the rioters "would constitute defamation per se" in "most jurisdictions." Democrats accusing Hawley and Cruz of misconduct are Sens. Richard Blumenthal of Connecticut, Sherrod Brown of Ohio, Mazie Hirono of Hawaii, Tim Kaine of Virginia, Tina Smith of Minnesota, Sheldon Whitehouse of Rhode Island and Ron Wyden of Oregon.

Hawley also sent a letter to his accusers Monday, writing, "In light of the shameful abuse of the ethics process you have deliberately engaged in, I have considered whether I should call for you to resign or be expelled from the Senate. But I continue to believe in the First Amendment, which the US Supreme Court has repeatedly said protects even 'offensive' and malicious speech, such as yours."
[From The NY Post]
I'm super-proud of my senator Tim Kaine for being one of the seven Democrats seeking to censure this bugf–king fascist. I'm proud of all seven! I'm glad that they're putting it on the record that Sen. Hawley and Sen Cruz were absolutely inciting violence, and inciting their Nazi supporters to murder their congressional colleagues. As for Hawley's "I know you are but what am I" defense… it's just pathetic. Of course he deserves to be censured. I believe he needs to be criminally charged too. But I know none of that will happen.
As for Hawley's front-page NY Post op-ed about cancel culture… you can read it here. I'm not going to excerpt anything because it's just insane. It's just Nazis whining about being deplatformed. They're really, really upset that they can't organize their violent coups on Twitter and Facebook right now.
— Fred Wellman (@FPWellman) January 25, 2021
— Judd Legum (@JuddLegum) January 25, 2021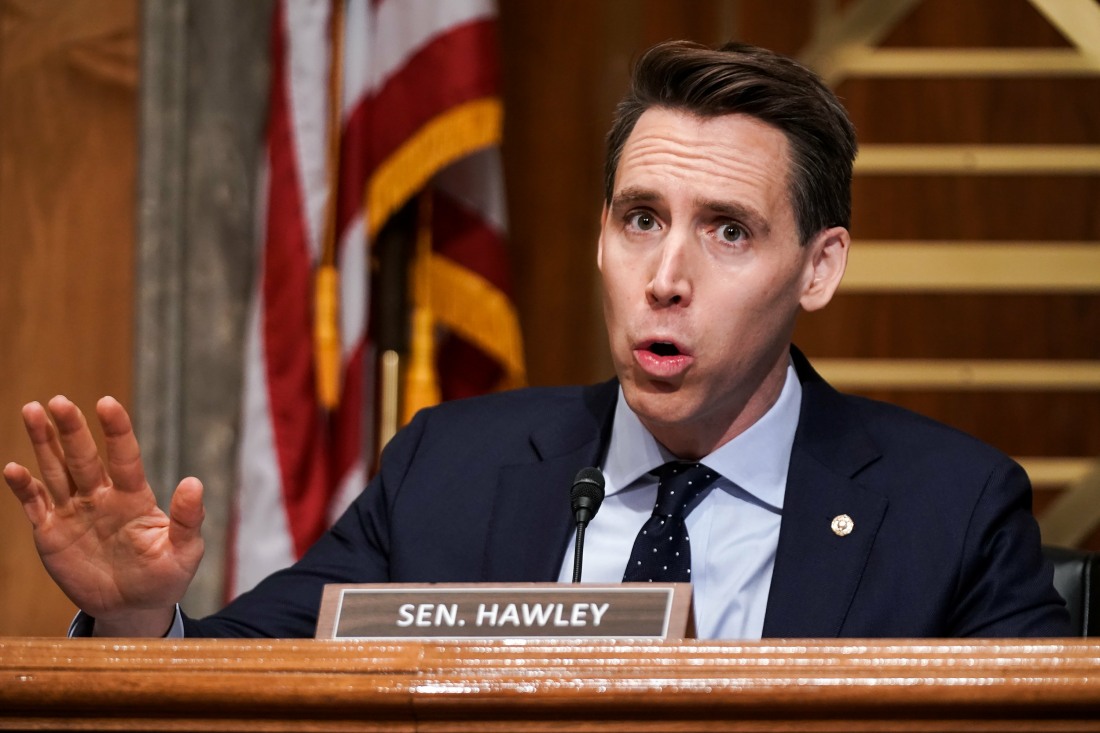 Photos courtesy of Avalon Red.
Source: Read Full Article