Kanye West Compares Losing Deal With Adidas & Public Backlash To George Floyd's Death
Kanye West is at it again.
By now you know that the 45-year-old rapper has been facing the consequences of his antisemitic comments and problematic behavior as several brands and companies have severed ties with him – including Adidas. He also currently faces a $250 million lawsuit from George Floyd's family for spreading the false claim he died from fentanyl and not from former Minneapolis police officer Derek Chauvin pinning his knee into his neck for more than nine minutes.
Now, Kanye has once again addressed his string of controversies. Speaking with paparazzi on Friday night, the Yeezy fashion designer attempted to apologize for pushing the conspiracy theory about George's death:
"When I see that video as a Black person, it hurts my feelings. And I know that police do attack and that America is generally racist. And I understand that when we got to say Black Lives Matter, the idea of it made us feel good together as a people. Now, afterwards there was some things where the money went in order to push us to the Democratic vote."
He then continued to dig himself into a deeper hole by then comparing losing his Adidas deal and facing backlash for his recent actions by likening it to having "a knee on my neck." Yeah, Kanye really said that.
"So when I questioned the death of George Floyd, it hurt my people. I want to apologize. Because God has shown me by what adidas is doing, by what the media is doing, I know what it feels to have a knee on my neck right now. So thank you God for humbling me and letting me know how it really felt. Because how could the richest Black men ever be humbled other than to be made to not be a billionaire in front of everyone off a comment."
And his comments did not end there. Kanye also touched on his display of antisemitism again, first saying he "didn't realize I could be antisemitic until I read a definition of antisemitism." The father of four continued:
"I didn't realize it was antisemitic to say I have a Jewish attorney, I have a Jewish record label, I have a Jewish contractor."
And again, instead of acknowledging how harmful his statements have been, Kanye just doubled down on the disgusting antisemitic trope and conspiracy that Jewish people control the media and entertainment industry. When asked if he was retracting his previous remarks, the Stronger artist pulled up an image of a spreadsheet of the "red media" – who he claims are the Jewish executives running the companies. WTF?! He said:
"I'm being humbled… by me being burned to the flesh every single day, it's actually proving what I have to say."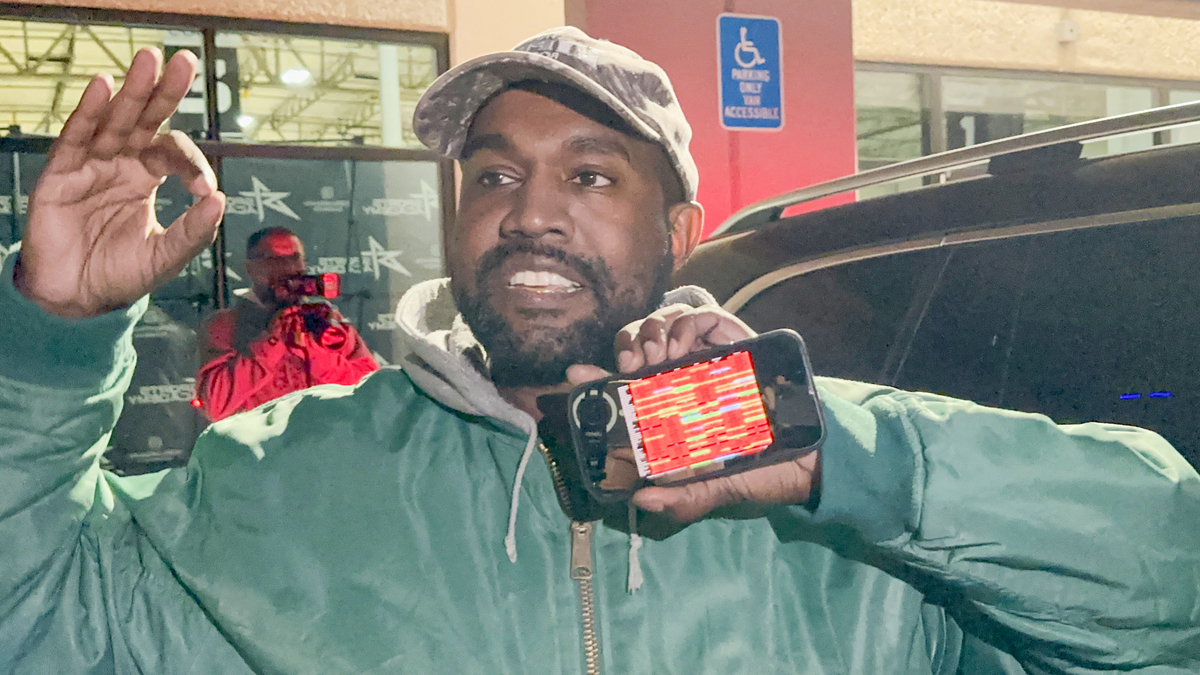 Kanye also claimed his mental health issues were "misdiagnosed" by a "Jewish doctor" that "would have had me on medication right now," adding:
"If I was on medication right now, then one pill could have been swapped out and it would have been Prince or Michael Jackson all over again. But because I didn't take the medication, I am able to speak to you guys clear of thought and transparently."
Unsurprisingly, Kanye has not learned his lesson even after facing consequences for his actions. Thoughts on the latest in this controversy? Sound OFF in the comments below.
Source: Read Full Article