Kate and William Kick Off Their Three-Day Royal Train Tour to Celebrate Key Workers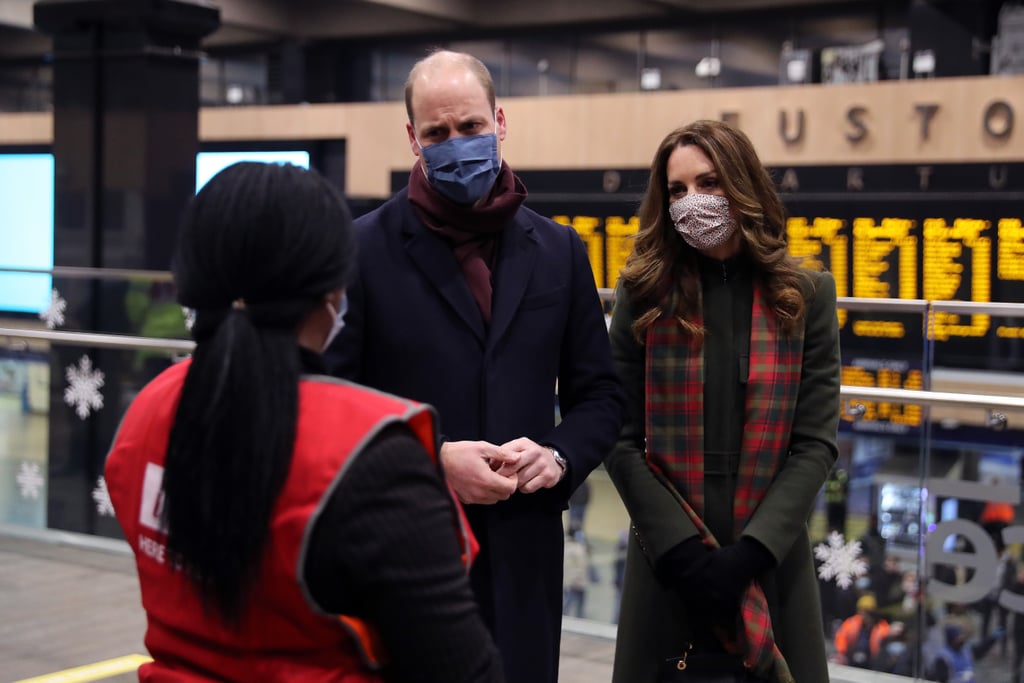 Kate and William Kick Off Their Three-Day Royal Train Tour to Celebrate Key Workers

The Duke and Duchess of Cambridge have set off on their three-day national royal tour aboard the Royal Train.
Kate and William will cover 1,250 miles over three days on a national tour to thank individuals and communities for their work during the coronavirus pandemic. On 7 Dec. 2020, the couple set off from London's Euston station, where they kicked off with a special tribute to transport workers from Transport for London and Network Rail, chatting to workers about their experiences as key workers during this difficult year. They were also surprised with a special performance of "Merry Christmas Everyone" by Shakin' Stevens.
To celebrate their arrival and the beginning of the tour, Network Rail staff altered the departure board at Euston to read, "Warmerhampton instead of Wolverhampton, Coventry Carol instead of Coventry, and Northpolehampton instead of Northampton." Prince William has taken a number of trips on the train before, but it's believed this is Kate's first.
Kate and William's first stop aboard the Royal Train is Edinburgh, Scotland. According to the Royal Instagram account, "they will meet frontline workers, teachers, mental health professionals, care workers, school children and young people across England, Scotland, and Wales to pass on the nation's thanks for their efforts this year." Ahead, get a look at all of the photos from their train tour so far.
Source: Read Full Article