Kate Middleton Accidentally Wore a 'Rosemary's Baby' Dress at the Royal Baby Debut and Twitter Is Shook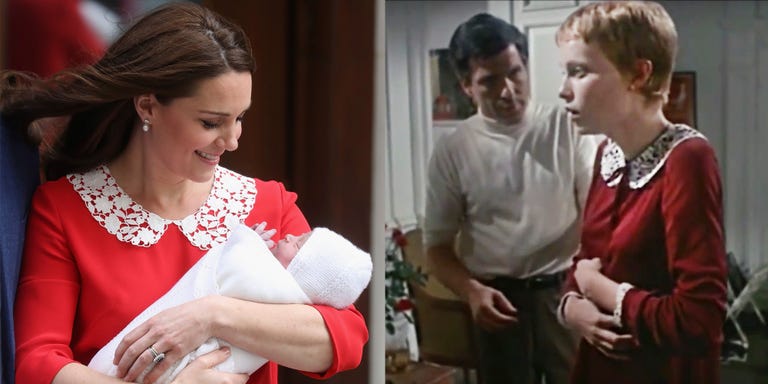 When Kate Middleton appeared just hours after giving birth to Prince Louis Arthur Charles on Monday, April 23, in front of the Lindo Wing at St. Mary's hospital wearing a red Jenny Packham dress, people were quick to draw comparisons to the outfit Princess Diana wore after giving birth to Prince Harry in 1983.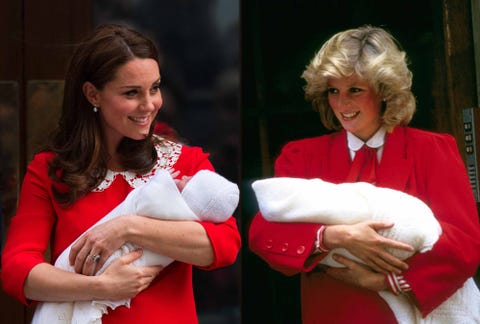 How could you blame them? The bold red color paired with a white Peter Pan collar seemed to directly mirror the style of the late princess, as the Duchess of Cambridge has done time and time again throughout the years.
But while everyone was comparing Kate Middleton to Princess Diana, they missed the fact that Kate Middleton's bespoke Jenny Packham frock is nearly a direct replica of a dress Rosemary Woodhouse wears in the 1968 horror film Rosemary's Baby.
It wasn't until later in the week that eagle-eyed Twitter users noticed the "discomforting" similarities of the dress Kate Middleton wore on Monday to a dress Mia Farrow wore in the movie, right down to the floral lace collar.
As you can see in this clip from the movie, they're nearly the same exact dress.
Considering that Mia Farrow's character in the movie is impregnated with Satan's child by a coven of witches, the similarities are eerie and completely unsettling if you think about what it could possibly say about the newborn prince.
While obviously the doppleganger dresses are just an uncanny and even unfortunate coincidence, one Twitter user couldn't help but hope that the dress choice was on purpose and reveals a dark side to Kate Middleton's sense of humor.
In fact, this isn't the first time the Duchess of Cambridge has drawn comparisons to Rosemary's Baby. At Princess Charlotte's 2015 christening, the mother of three pushed her daughter into the church in a retro-style pram that brought to mind the stroller on the iconic movie poster.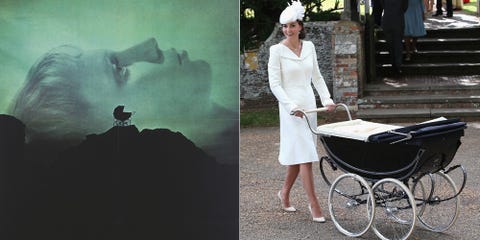 Clearly, Kate Middleton just likes vintage style from the '60s but we'd like to think that despite her prim and proper demeanor, she's having a bit of a laugh with her fashion choices these days.
Source: Read Full Article