Kate Middleton Has a Surprising Occupation on Prince Louis' Birth Certificate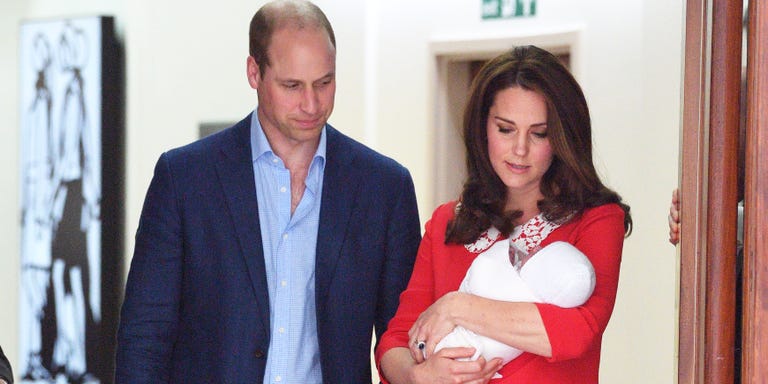 A week after his birth on April 23, Prince Louis' birth certificate was made public today listing his full name as His Royal Highness Prince Louis Arthur Charles of Cambridge. While his lengthy name and title are listed just like his older siblings' titles on their birth certificates, there was one more similarity that left many confused.
Even though Kate Middleton's full name is written as "Catherine Elizabeth Her Royal Highness The Duchess of Cambridge," her occupation is listed as "Princess of the United Kingdom" on all three of her children's birth certificates.
Considering the ongoing debate in the media over what to call the Duchess of Cambridge, addressing her as "Princess Kate" or even "Princess Catherine" is not correct. According to Town & Country, only the children of the monarch—or the children and grandchildren of the monarch's sons—can carry the title prince or princess before their first names, like Prince William, Prince Harry, Prince George, Princess Charlotte and even the Princesses Beatrice and Eugenie.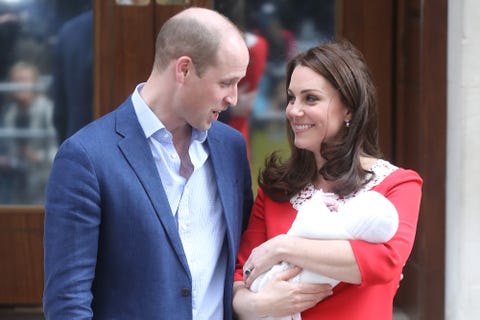 However, just because she can't officially be called Princess Kate, it doesn't mean she isn't actually a princess of the United Kingdom.
On her wedding day, Kate Middleton assumed the female form of her husband's titles—similar to how one would take on her husband's last name—making her Princess William of Wales.
Because members of the royal family have additional titles or titles conferred upon them by The Queen when they get married, Prince William also took on the titles of the Duke of Cambridge in England, Baron Carrickfergus in Ireland and Earl of Strathearn in Scotland back in 2011 with Kate Middleton assuming the female equivalents of each title.
"While known as the Duke of Cambridge, he also remains a prince in status as the grandson of the monarch and as second in line to the throne, and it is therefore correct for the Duchess of Cambridge to describe herself as a princess of the United Kingdom," according to Lucy Hume, associate director at Debrett's, a trusted source on matters of British peerage.
So, just because she does't officially go by the title and will never be "Princess Kate," the Duchess of Cambridge can still list her job as such on her children's birth certificates.
Source: Read Full Article