Kate Spade's Husband Steps Out Wearing Bizarre Mouse Mask After Wife's Death
Andy Spade is pictured hiding his face behind a mouse mask as he leaves his Upper East Side apartment in the wake of his wife's tragic death.
AceShowbiz –
Andy Spade hid his face from paparazzi behind a mouse mask as he stepped out on Thursday morning, June 7 after the death of his wife Kate Spade. The grieving widower wore the bizarre mask as he left his Upper East Side apartment.
The 55-year-old husband of the late fashion designer was clearly bothered by the presence of paparazzi. He ignored a reporter's questions and snapped at the reporter as he climbed into an SUV, according to Page Six. "Do you know the meaning of privacy?" he reportedly told the reporter.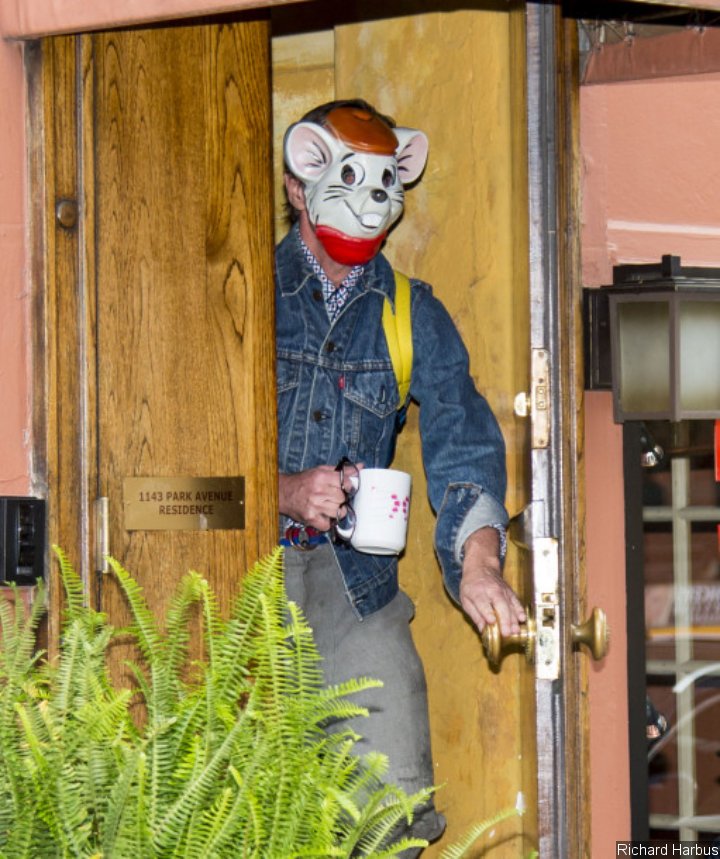 The mask depicts Bernard, a fictional character from 1977's cartoon movie "The Rescuers", with a grinning bucktoothed face, black whiskers, wearing a red newsboy cap and matching turtleneck. Andy wore a jean jacket, gray pants and cream-colored shoes. He also carried a stuffed blue and yellow backpack.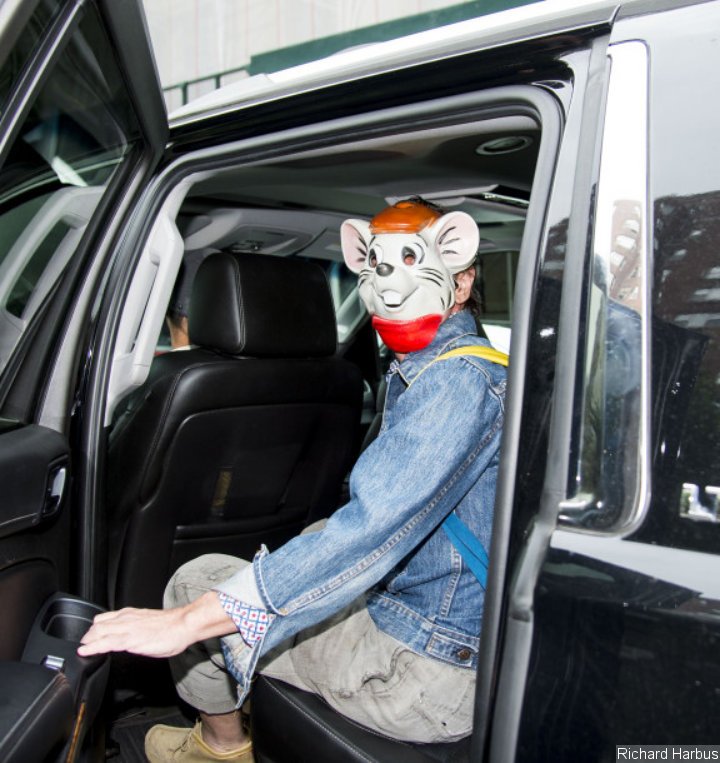 A few hours later, Andy was spotted outside the Frank E. Campbell Funeral Home on the Upper East Side of New York. Still wearing the same outfit, he ditched his mouse mask as he was seen talking on the phone.
The funeral house is known to have organized services for some big celebrities, like John Lennon, Notorious B.I.G., Jackie Kennedy, Heath Ledger, Philip Seymour Hoffman, Joan Rivers and fellow designer L'Wren Scott.
Andy has been leaning on his family after the tragic passing of his wife. His mother Judith and close friend Oberon Sinclair accompanied him when he returned to his apartment on Thursday morning. Kate's brother Earl Bronsnahan and niece, actress Rachel Brosnahan, were also seen entering his apartment in the morning.
Kate hanged herself with a red scarf tied to a closet door knob in her bedroom at her and Andy's Park Avenue home in Manhattan on Tuesday morning, June 5. Coroner has ruled her death a suicide by hanging.
Source: Read Full Article