Katy Perry Just Basically Confirmed She and Orlando Bloom Are Back Together
Until now, Katy Perry and Orlando Bloom getting back together was still technically a rumor, but Katy essentially confirmed everything in an interview with ET.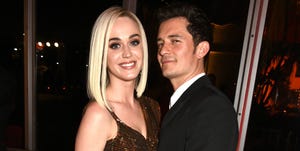 A journalist asked her and her fellow American Idol judges whether they would ever date a contestant. Luke Bryan made a joke that Katy is "totally like that" and could definitely do it. Perry responded by saying, "No, I'm sorry I have been spoken for and speak for myself," and added, "And I'm very happy!"
Wait, wait. WHAT? Did she just flat-out say she was spoken for? The ET reporter picked up on this, and said, "You're spoken for right now?" and Perry replied, "Yeah, girl, of course I am!"
OF COURSE YOU ARE? Did she honestly just drop that? Casually? In an interview? Okay, cool, that settles it then. The rumors are true, the Mario and Luigi costumes were not a lie.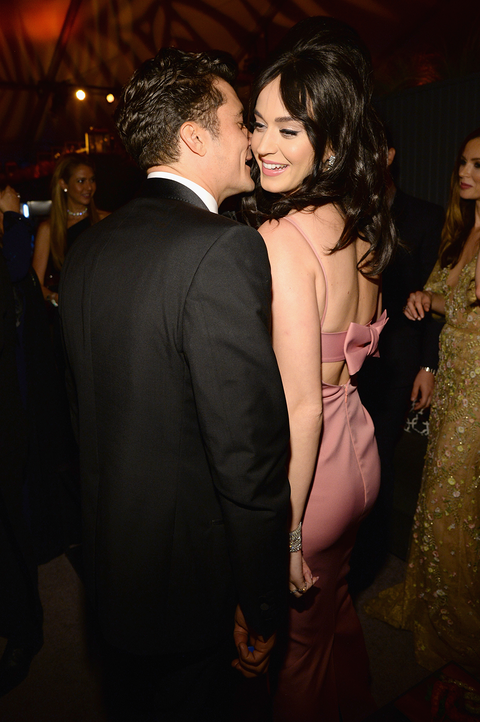 Rumors of a salvaged romance first circulated in February when The Sun reported the couple was back together. Apparently, they went on a vacation to the Maldives in January. After that, Katy was seen wearing a onesie with Orlando's face on it. Then, they were spotted together in Japan, which seemed like it sealed the deal but again, no confirmation.
"The time they spend together alone is a way for them to build a new healthy relationship that is not under the eyes of their fans and the world," the source said. "They both live very busy lives and have carefully made a plan to give their love a second chance."
Glad we cleared the air on this one!
Follow Emma on Instagram.
Source: Read Full Article