Kelly Clarkson Opened The BBMAs With A Powerful Message Against Gun Violence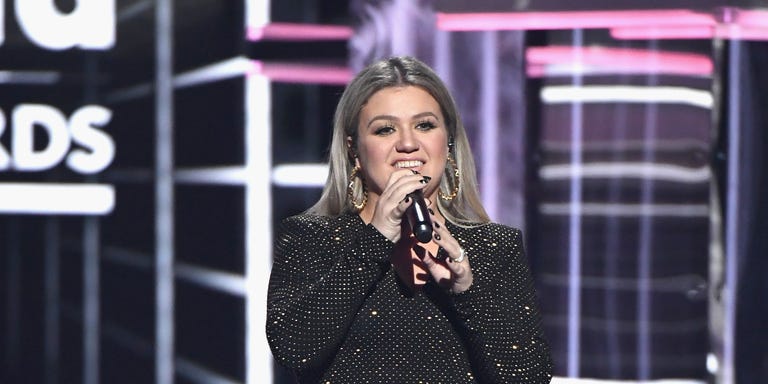 Kelly Clarkson opened the Billboard Music Awards this evening with an incredibly emotional and stirring speech in which she called for "a moment of action" on gun violence in America. Clarkson's speech comes in the wake of Friday's shooting at Santa Fe High School in Texas, in which ten people were fatally shot and thirteen others were wounded.
"Tonight, they wanted me to say that obviously we want to pray for all the victims and pray for their families," Clarkson began, fighting back tears. "But they also wanted me to do a moment of silence. And I'm so sick of moments of silence. It's not working. Obviously."
After taking a moment to compose herself, Clarkson continued: "Why don't we not do a moment of silence? Why don't we do a moment of action, a moment of change? Why don't we change what's happening? Mommas and daddies should be able to send their kids to school, to church, to movie theaters, to clubs, you should be able to live your life without that kind of fear. We need to do better. We're failing our children, we're failing our communities, we're failing their families. I have four children, I cannot imagine getting that phone call or that knock on the door. Let's have a moment of action, let's have a moment of change."
Well. Said.
wow @kelly_clarkson opening the #BBMAs by talking about Santa Fe…she's so right. ??? pic.twitter.com/jaTWoGZfEH
Source: Read Full Article