Kelly Ripa Fans Shared Their Passionate Reaction to Revealing Holiday Snap Taken Inside Her New York City Home: 'Behold the Lady'
Christmas is one of Kelly Ripa's favorite holidays. She celebrates it by elaborately decorating the New York City home she shares with her husband Mark Consuelos and their three children Michael, Lola, and Joaquin. However, there is one decoration that always appears to take center stage. Ripa shared it in a revealing holiday snap which elicited a passionate reaction from her fans and followers.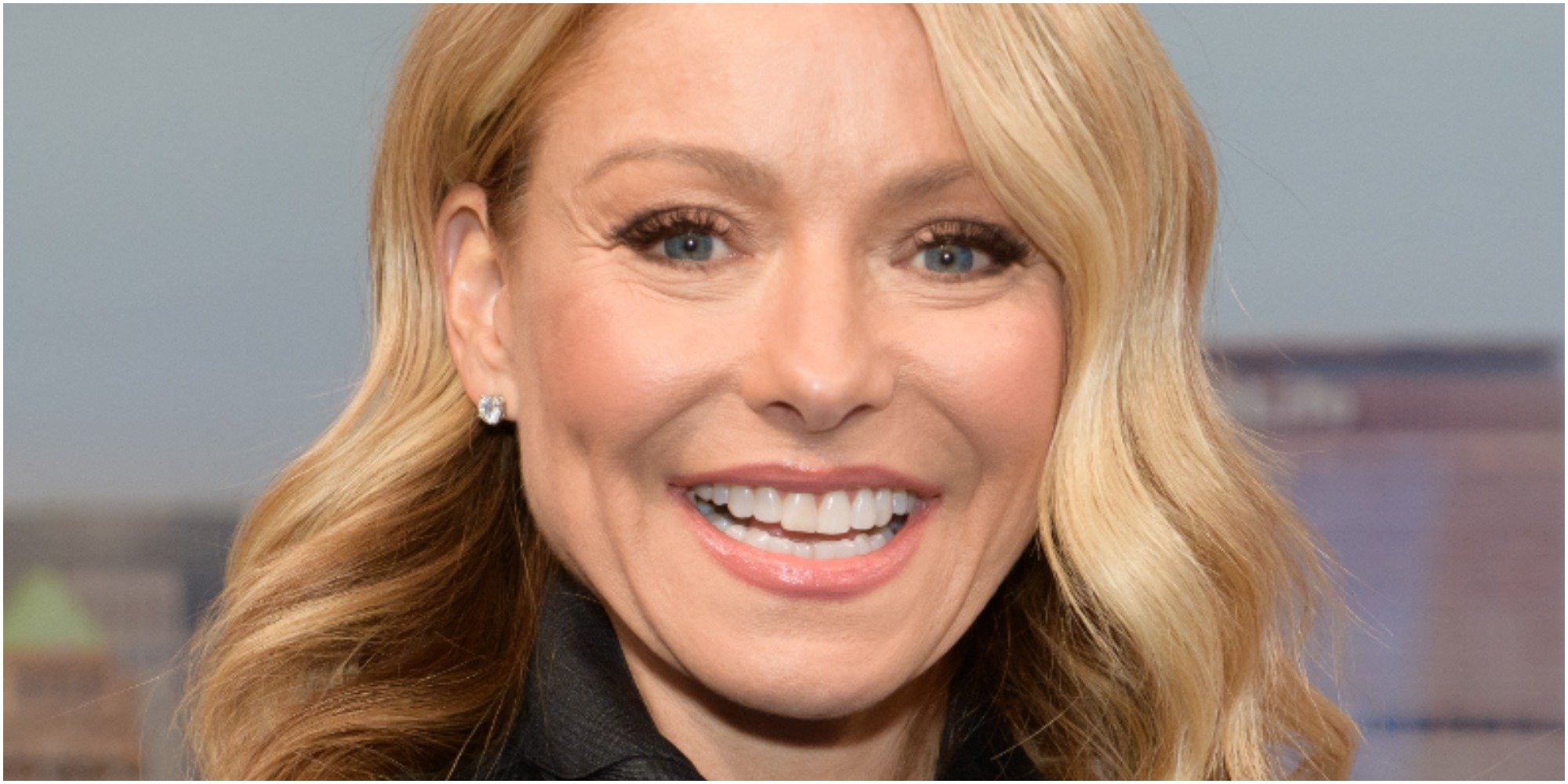 Kelly Ripa regularly enjoys the holidays in New York City
Ripa and Consuelos live in a townhouse on the Upper East Side of Manhattan.
The couple regularly enjoys the holiday season in New York City. Their home is not far from where Ripa tapes Live with Kelly and Ryan alongside Ryan Seacrest. It is also a car ride away from her parents' New Jersey residence. Their oldest son, Michael, lives in the tri-state area, and their daughter Lola attends college in the city. Son Joaquin attends college out of state.
She Knows spoke to Ripa in 2020, and she revealed how the family traditionally spends Christmas Eve and Day.
The family's tradition is to attend Catholic Mass on Christmas Eve and then head to an Italian restaurant for the Feast of the Seven Fishes.
For the 2020 holiday, Ripa claimed she would reimagine their usual meal at home. "I will make the feast of the singular fish – the feast of the mollusk," she joked. "I'm not a chef, but I can make a delicious linguine and clam."
The photograph that elicited a passionate response from Kelly Ripa's admirers
https://www.instagram.com/p/CW66VaOLOhu/
Ripa shared the annual photograph of her massive Christmas tree, which appears to dwarf the room where it is placed.
Kelly and Mark decorated the massive green tree with multicolored lights and plenty of sparkling and personal ornaments, filling every inch of space.
A simple red skirt with gold trim accented the bottom of the tree. This hue matched the large and sparkling gold star affixed at the top.
Behind it, a set of floor-to-ceiling draperies pulled away from the windows, allowing the television star's followers a chance to see the couple's small balcony, its bushes decorated with white holiday lights.
In the caption, the Live host wrote, "Behold the lady. She's colorful this year!"
Fans shared their reaction to the stunning holiday photograph
Ripa's admirers shared their passionate reaction to the holiday photograph, which gave them an insight into the way the couple lives by allowing them a brief glimpse of the interior of their personal space.
Some of the first to share their reactions were Ripa's famous friends. These included ABC News anchor David Muir, former All My Children star Cameron Mathison, Jenna Dewan, Faith Ford, and Real Housewives of Beverly Hills star Kyle Richards.
Other followers had this to say about the photograph.
"We used to have a tree this big but after 4 hours by myself to put together. I decided on a pencil tree. One hour up and decorated!! But yours is beautiful," wrote one follower.
"Yay!! Colored lights are the best. Clear lights are boring!" claimed a second Instagram user.
"You're giving the Rockefeller tree a run for its money," penned a third fan.
"She is just gorgeous. I love the colors," remarked a fourth fan.
Kelly Ripa hosts Live with Kelly and Ryan on weekdays in syndication.
Source: Read Full Article