Kendall Jenner and Diplo Were Flirting All Night at Coachella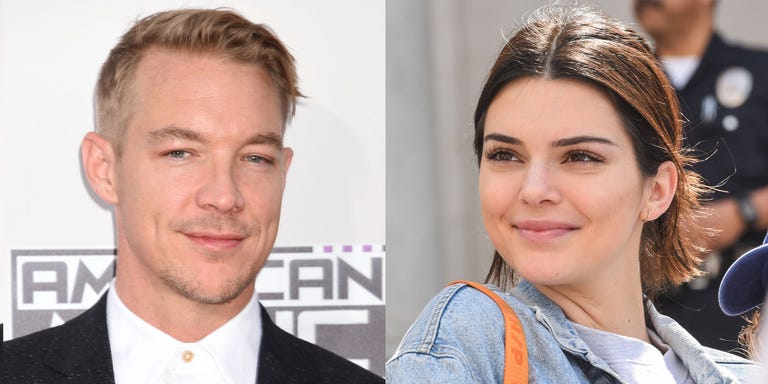 Today, in unexpected couples, it's being reported that Kendall Jenner was spotted flirting with Diplo at Coachella.
According to The Sun, Jenner and Diplo "set tongues wagging after spending lots of time with each other at the party which was thrown to celebrate the launch of a cosmetics brand headed by ­Kendall's sisters." The party took place in Palm Springs, and a source alleges that music producer Diplo was seen getting very close to the model.
The Sun's source revealed that the pair were "super-flirty at the party. There was lots of touching and some extended hugging." Apparently, "Everyone ­wondered whether there could be something more going on between them."
Diplo even shared a photo of Jenner on his Instagram before the weekend, joking that he was "just chillin out at a party" with the model, despite her holding the arm of someone else:
The news that Jenner and Diplo might be dating conflicts with previous reports that the model is still seeing Blake Griffin. But it's very possible that Jenner is simply keeping her options open, and seeing more than one person right now.
The Sun's source claims that "Kendall has a lot of male interest and isn't keen to be tied down in a serious relationship."
But as for a potential connection with Diplo, The Sun reports that "They both appeared to be comfortable and familiar in each other's company and hanging off everything the other ­person said. Diplo was ­stroking her arm."
Over the weekend, Jenner has been seen at Coachella with her friend, Hailey Baldwin.
Source: Read Full Article