Khloé Kardashian Has Reportedly "Fallen In Love All Over Again" With Tristan Thompson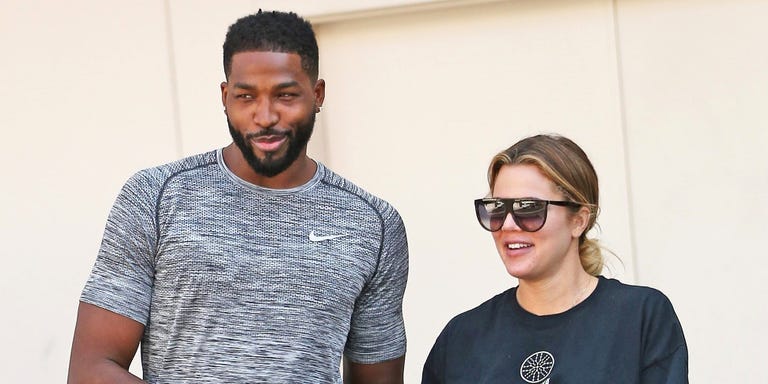 Since reportedly deciding to forgive Tristan Thompson, Khloé Kardashian has allegedly "fallen in love with him all over again," according to an E! News report. But — and this is a real 'no shit, Sherlock' moment — she's said to have majorly struggled with her decision to let Tristan back into her life.
If y'all don't remember, a few weeks ago she was reportedly ready to book it back to L.A. as soon as possible. (And with good reason!)
However, E! says that Khloé "can't imagine being a single mom and giving up her dream life she had planned with Tristan." According to the report, Khloé wrestled "for weeks" about whether or not she should let Tristan back into her life again. And this indecisiveness has reportedly been such taking a toll on the new mom that, in the end, she just decided to go with her instincts: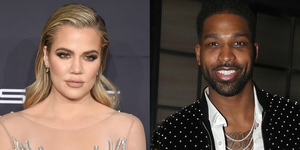 Since the reality star let Thompson back into their Cleveland home with "a few conditions for the reconciliation laid out," True's dad has reportedly "gone into overdrive" to prove that Khloé made the right decision.
Khloé and Tristan have yet to comment on his reported (multiple) infidelities, but Khloé is reportedly just doing Khloé. "Khloé doesn't care what anyone thinks about what she's doing," according to another E! News source. "It's her life and this was her decision and only her decision. That's all that matters."
Follow Sarah on Twitter and Instagram.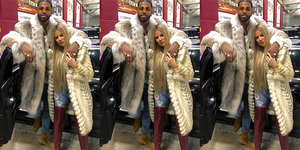 Source: Read Full Article