Kourtney Kardashian, Travis Barker Make Out At UFC 264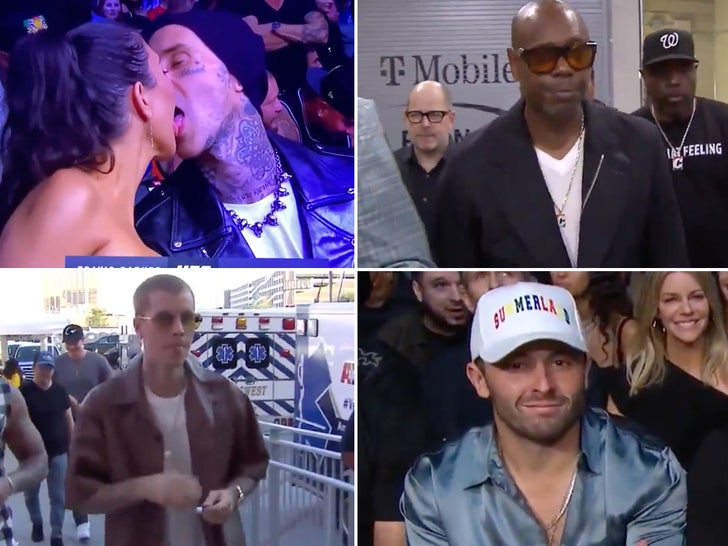 The celebs are flocking to T-Mobile Arena to check out Conor McGregor and Dustin Poirier's big trilogy fight … and Kourtney Kardashian and Travis Barker simply couldn't wait for the main event to provide a TON of action!!!
As we previously reported, all the biggest names in Hollywood are hitting up UFC 264 — with President Donald Trump, Justin Bieber, Megan Fox, MGK, Kourt and Travis, Kevin Durant and more showing up for the bout.
KK and TB decided to put on a show as everyone got into fight mode — straight-up making out as the camera panned to their area.
Cleveland Browns superstars Baker Mayfield, Austin Hooper and David Njoku have also shown face … with the QB sitting right next to UFC legend Chuck Liddell — but yeah, they did NOT follow in Kourt's footsteps.
#45 has yet to make his big arrival, but it's only a matter of time — there are only a few fights left on the main card (BTW — the whole night has been nothing but fireworks).
And of course, controversially — Addison Rae is sitting feet away from the Octagon … making her big debut as a "journalist."
Source: Read Full Article