Kylie Jenner Just Called TikTok Her "Favorite Place to Be"
Just days after she called out Instagram for trying to be too much like TikTok, Kylie Jenner announced that TikTok is actually her fave. Excuse me while I go give the concept of Instagram a quick hug because OUCH. (Basically: "Raise your hand if you've ever felt personally victimized by Regina George Kylie Jenner." *INSTAGRAM GROWS LIMBS JUST SO IT CAN RAISE BOTH HANDS EMPHATICALLY*)
ICYMI, Kylie was one of many people (including her sister, Kim Kardashian) who publicly called on IG to pull back on its TikTok-emulating shift to an increased focus on video posts. Kylie protested on her Instagram Story, sharing a meme that read, "Make Instagram Instagram again. (stop trying to be like tiktok I just to see cute photos of my friends.) Sincerely, Everyone," and adding an extra "PLEASEEEEEEE" of her own to the post.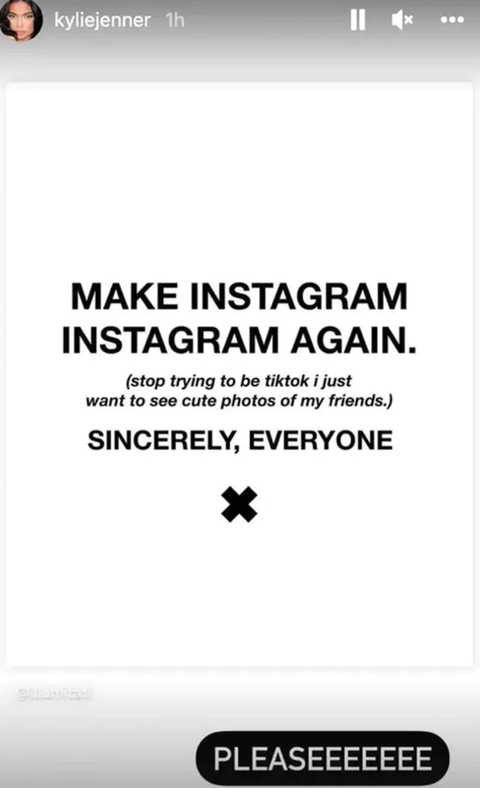 Following pushback from high-profile users like Kylie and Kim, Instagram's CEO Adam Mosseri addressed the backlash in a video message in which he promised that the app would "continue to support photos" which he described as "part of our heritage," but, you know, also made it clear that your IG feed is still definitely going to be more and more video-heavy in the future.
Source: Read Full Article