LeBron, Tom Brady, Drew Brees Show Support For Bills Safety Damar Hamlin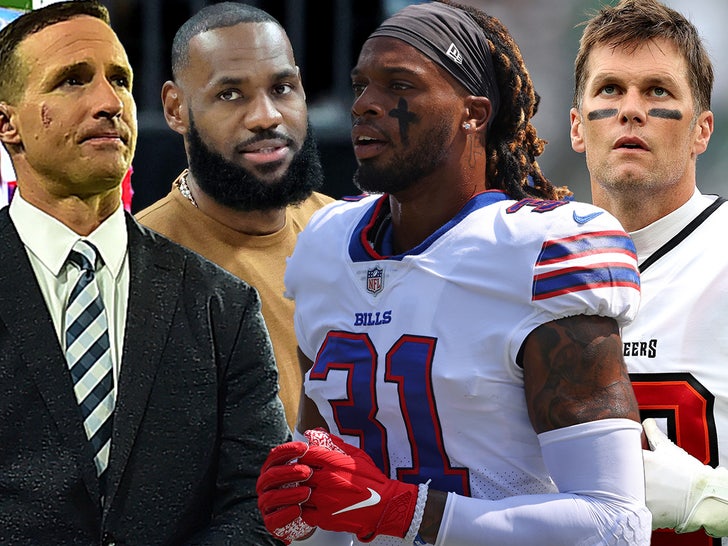 The sports world is rallying around Bills' safety Damar Hamlin after he went into cardiac arrest on the field Monday night … with superstars like LeBron James, Tom Brady, and Drew Brees offering words of support as the 24-year-old fights for his life.
LeBron took the podium after scoring 43 points in Charlotte against the Hornets … and spoke passionately about Hamlin, sending prayers. Bron also talked about the NFL's correct decision to postpone the game.
Tom Brady tweeted Tuesday morning, "We're praying for Damar and his family this morning in Tampa. Moments like this put into perspective what it means to play this game we love."
"Thankful for our communities in Cincinnati and Buffalo for the overwhelming level of care and support I know they'll continue to provide."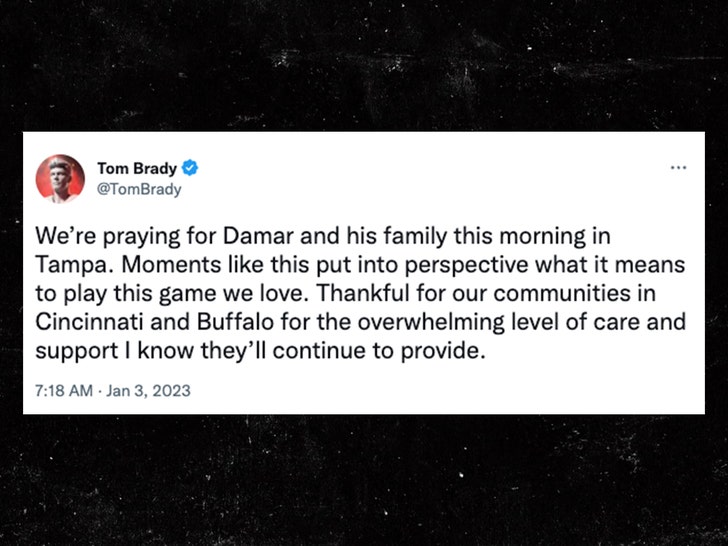 Retired quarterback and future Hall of Famer Drew Brees also expressed his concern for the second-year player out of Pittsburgh … writing, "Damar Hamlin represents every one of us and every teammate we've ever had."
"I've never met him, but I know him as a member of our brotherhood. My family and I pray for him and his family as he recovers. God be with him."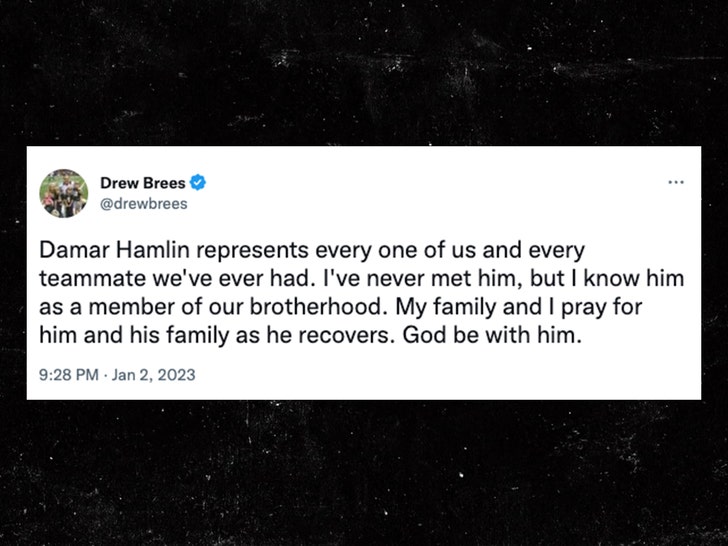 Donovan Mitchell had a historic night Monday — scoring 71 points in an overtime victory against the Bulls — but the Cavs star made sure to offer his concern for Hamlin during his postgame presser.
"Prayers up for the Bills' safety," Mitchell said. "I had heard about it. I didn't see it, but I wish him and his family, we're praying for him. From the Cavalier organization, we want to wish the best and pray everything goes well."
Hamlin, selected by the Bills in the 6th round of the 2021 NFL draft, was carted off the field during Monday Night Football after his heart stopped beating following a collision with Bengals wide receiver Tee Higgins.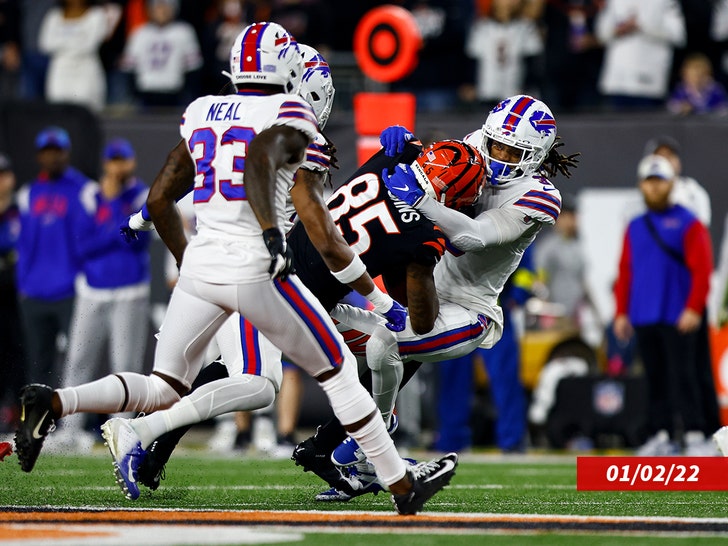 The Bills said Damar was transported to UC Medical Center — a level-one trauma facility — where he's receiving treatment and undergoing testing.
Prayers up for Damar.
Source: Read Full Article