Martha Stewart's Classic St. Patrick's Day Recipes Includes Irish Soda Bread and Fresh Green Mojitos
Martha Stewart is the undisputed queen of holiday recipes – especially those involving baking.
So it's no wonder that a classic episode of Martha Bakes, recently uploaded to her official YouTube channel, features several wildly popular St. Patrick's Day recipes for Irish soda bread and a fresh green cocktail. These festive recipes will get you feeling the luck of the Irish all year round.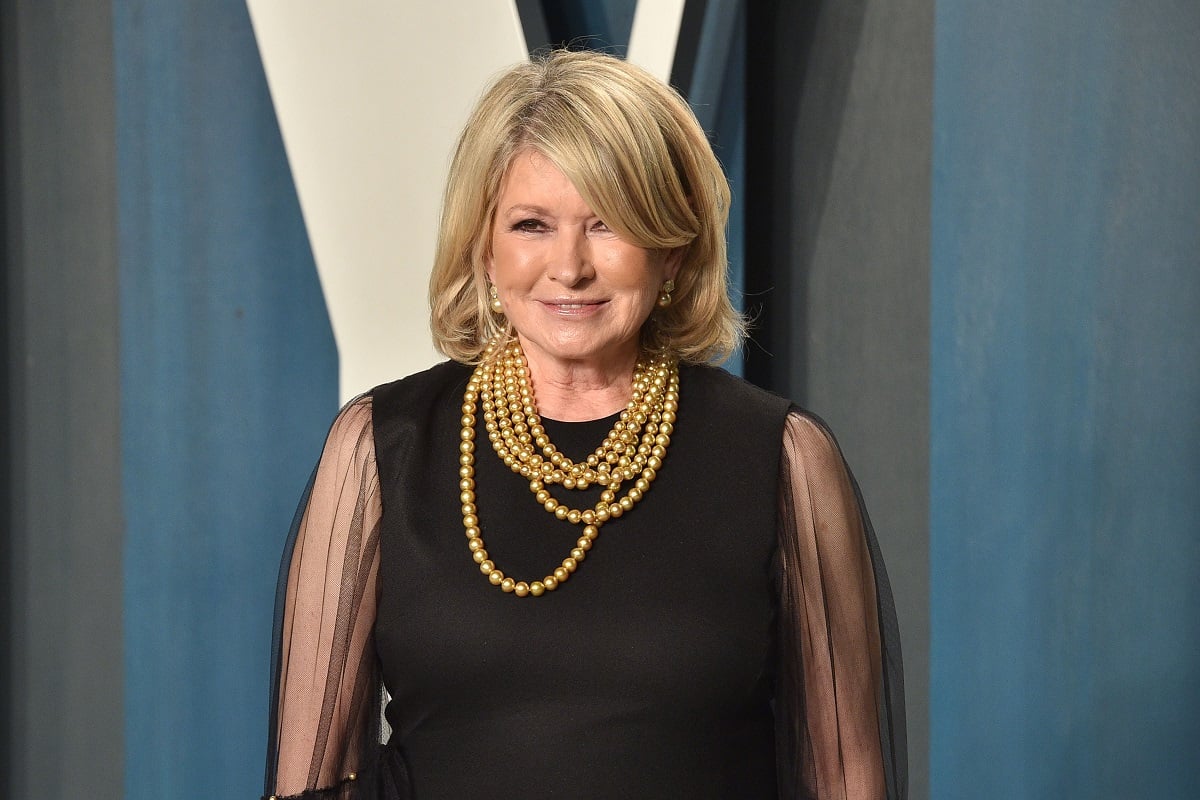 Martha Stewart's Irish Soda Bread
There's no more quintessential food for St. Patrick's Day than Irish soda bread – and Stewart's recipe is a classic.
"Irish soda bread is very easy to make, and very delicious to eat," Stewart said on Martha Bakes. "And I serve it every single St. Patrick's Day."
One of the secrets to Stewart's unique recipe is homemade "buttermilk" (whole milk and apple cider vinegar); another is the delicious coarse bran coating. Here are the ingredients you need to gather in order to whip up this St. Paddy's Day treat.
Martha Stewart's Irish Soda Bread Ingredients:
1 1/3 cup of whole milk
1/3 cup of apple cider vinegar
3 cups of all-purpose flour
1 teaspoon of baking powder
1 teaspoon of baking soda
2 ½ teaspoons of salt
1 cup coarse bran (unprocessed wheat bran)
4 tablespoons of cold butter, cut into 1/4-inch cubes
1 cup raisins (dark or golden)
¼ cup caraway seeds
St. Patrick's Day Irish Soda Bread on 'The Martha Stewart Show'
To recreate Stewart's recipe for the perfect Irish soda bread, here's what you need to do.
Martha Stewart's St. Patrick's Day Mojitos (Honeydew Melon and Cucumber Mojitos)
Next up is a less typical St. Paddy's Day recipe from Stewart.
On The Martha Stewart Show, she said of her recipe for honeydew melon and cucumber mojitos: "We know that St. Patrick's Day is kind of a drinking day; there's lots of Guinness consumed. But it's also the perfect time to enjoy a delicious green drink."
Here's how you can make them yourself.
Martha Stewart's Honeydew Melon and Cucumber Mojito Ingredients:
¼ of a lime
2 sprigs of fresh mint
1 ½-inch long piece of English cucumber, sliced crosswise into 6 pieces
2 teaspoons of superfine sugar
1 cup of crushed ice
¾ cup of fresh honeydew melon juice (from around half of a melon)
Club soda
Cucumber skin for shamrock garnish
2 ounces of vodka or white rum (if desired)
Source: Read Full Article