Meghan Markle Just Got Her Own California-Themed Coat of Arms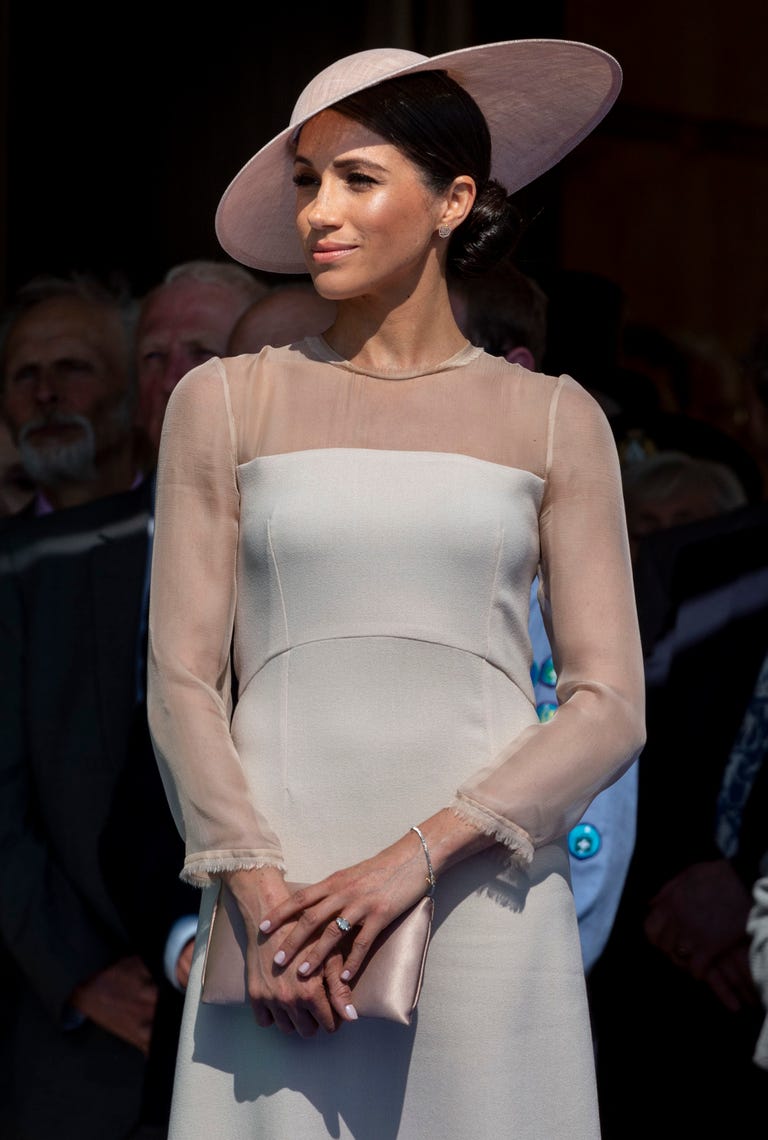 Meghan Markle has been a royal for less than a week, but the palace is on it when it comes to "stuff that will make her official." On Friday, Kensington Palace released a photo of Meghan's coat of arms, which is largely inspired by her home state of California. "The blue background of the shield represents the Pacific Ocean off the California coast, while the two golden rays across the shield are symbolic of the sunshine of the Duchess's home state," the palace said in a statement. "The three quills represent communication and the power of words."
The field beneath the shield also features golden poppies, California's state flower, and wintersweet, which grows at Kensington Palace. The statement noted that Meghan "worked closely with the College of Arms throughout the design process to create a Coat of Arms that was both personal and representative." Usually, the coat of arms is given to the father of the bride ahead of the wedding, but because Thomas Markle was not present at the ceremony, the palace presented the arms to Meghan herself.
Meghan's official letterhead also made its first appearance this week, and can be seen in the below tweet. It features the letter "M" with a crown on top, to remind you that the former Suits actress is a duchess now. You would never forget that, though, would you?
Today was also the first time that @KensingtonRoyal sent out a press release using Meghan's official letterhead: pic.twitter.com/G3XSgXqW9m
Follow Eliza on Twitter.
Source: Read Full Article